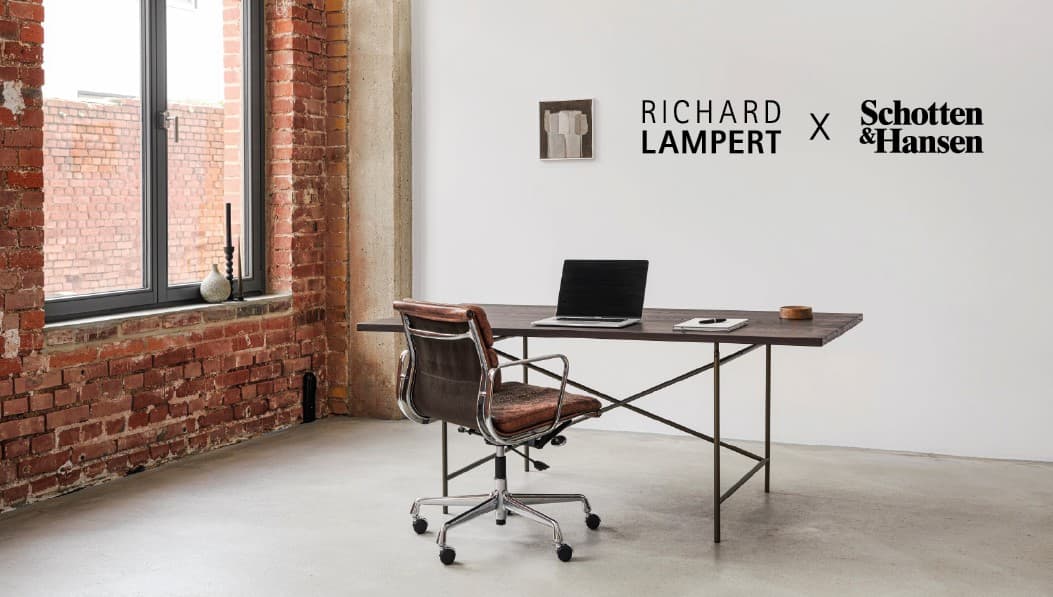 For the Salone del Mobile 2023 in Milan, Richard Lampert is presenting a limited anniversary edition of the original Eiermann 1 table frame by German architect Egon Eiermann with a tabletop in a new type of wood finish by Schotten & Hansen.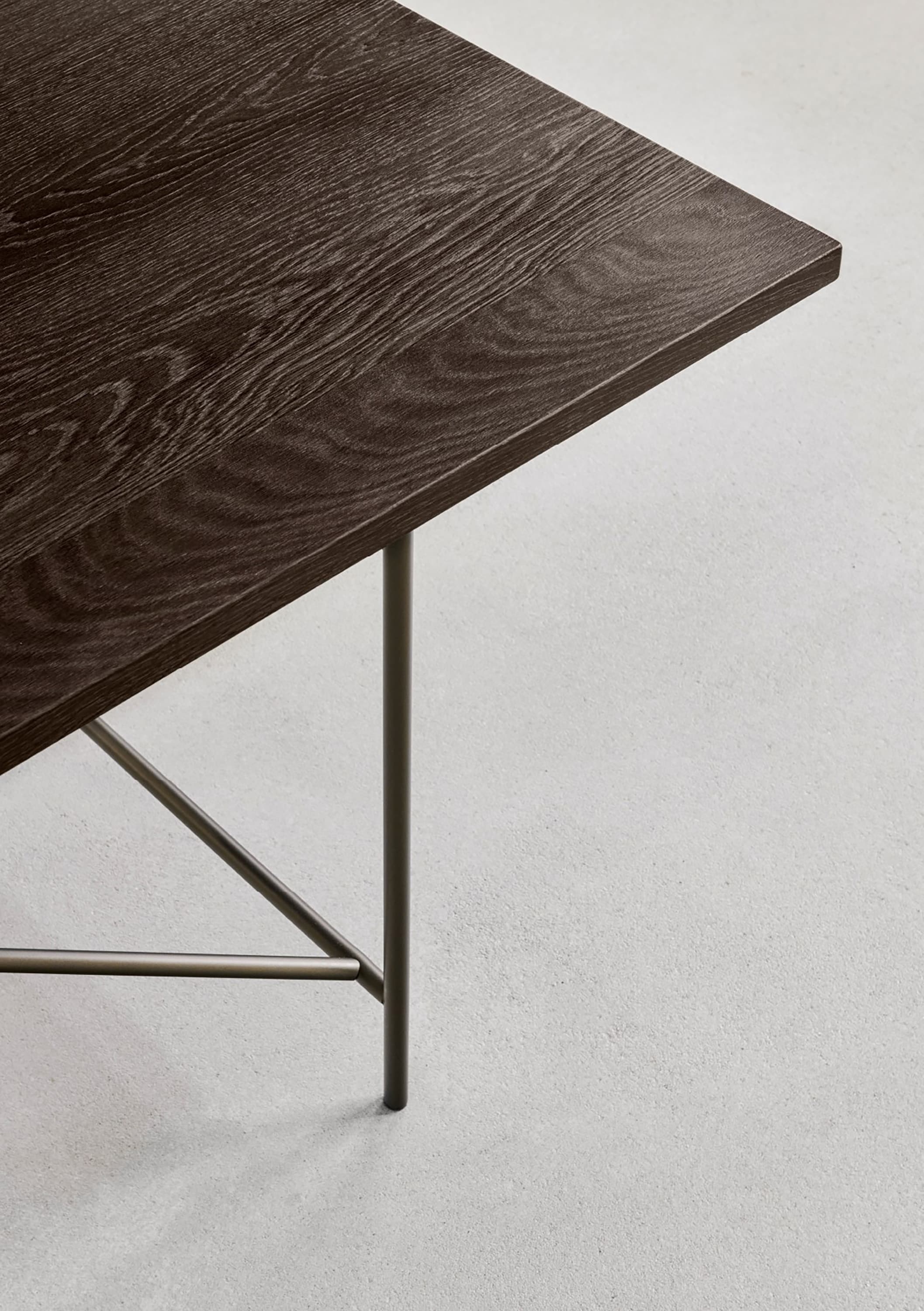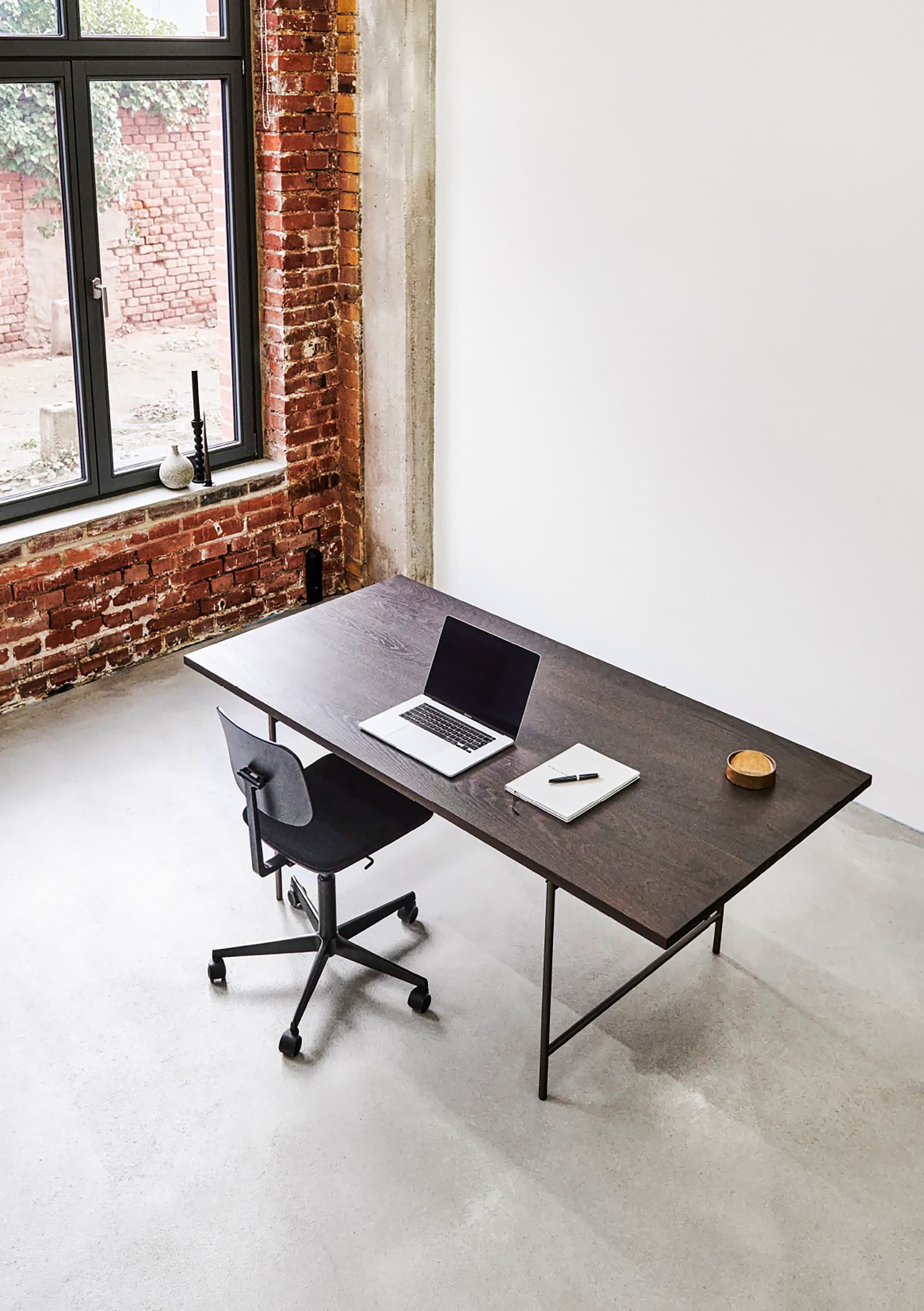 The Eiermann table by Egon Eiermann from 1953 is celebrating its 70th anniversary this year. To mark the occasion, the classic table is being released in new materials and surfaces in two colour themes, oyster and linen, each in a limited edition of 70 and 30 pieces.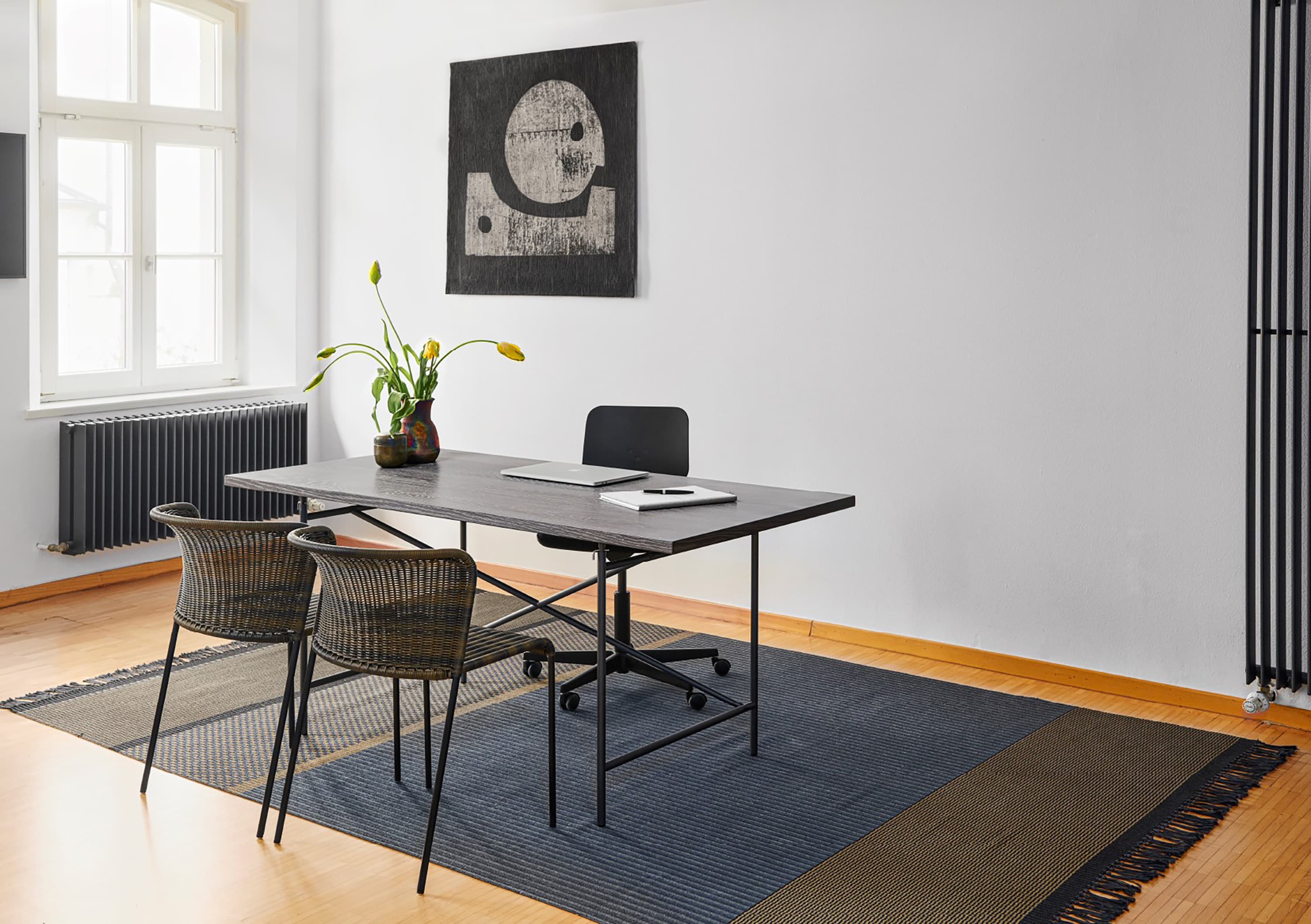 The edition features a new type of thick-layer veneer: the wood is washed clean down to the pores using a specially developed technology and coloured with the finest pigments from earths or rocks. This process improves colour fastness and reduces susceptibility to stains. The new powder coating creates a soft surface and slightly changes colour, which makes it appear more natural.