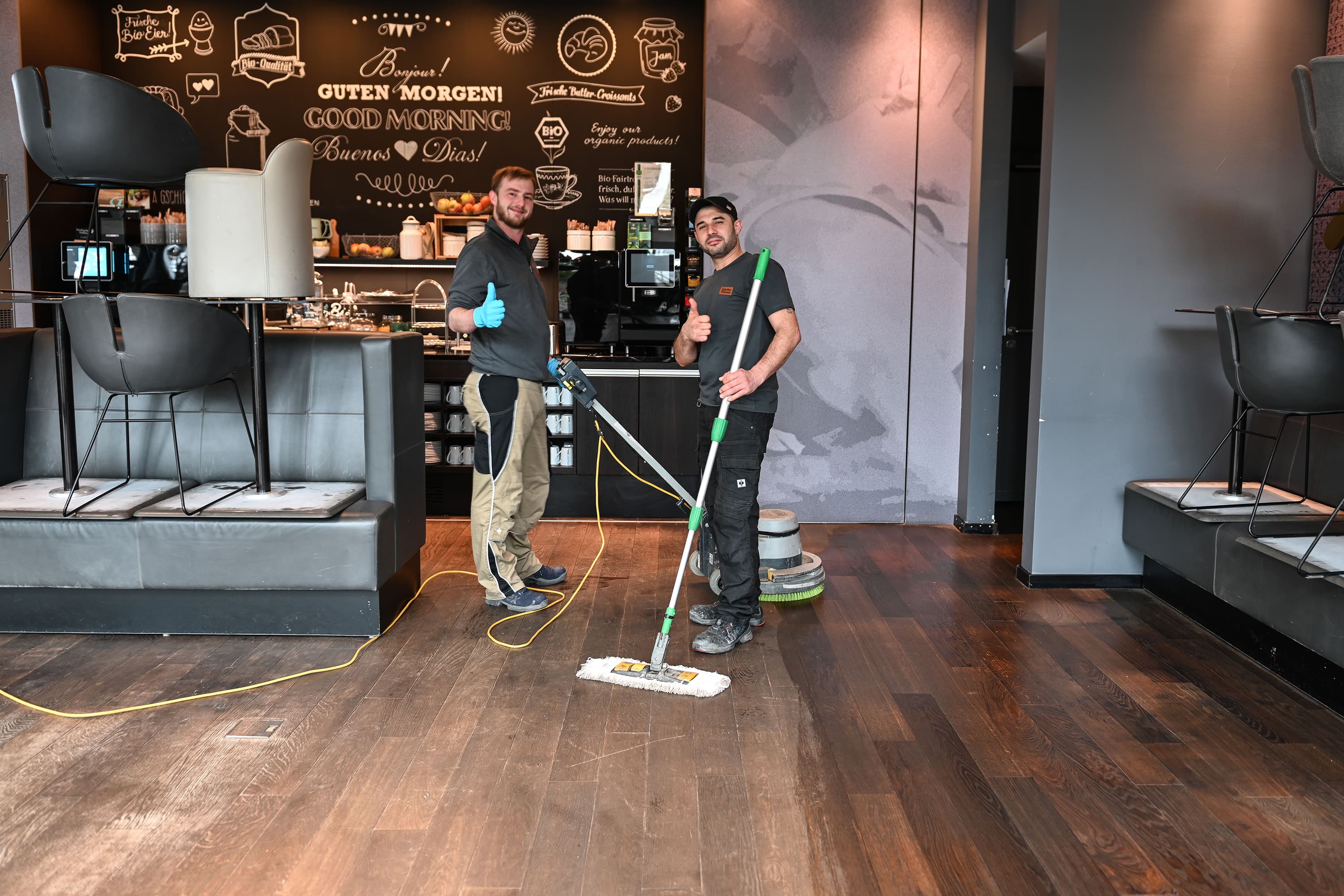 Especially in the entrance and lobby areas, the floor faces challenges such as wetness, road salt, trodden-in pebbles or rolling luggage marks. In the restaurant and bar area, too, spilled food and drinks or frequent moving of chairs leave unsightly marks.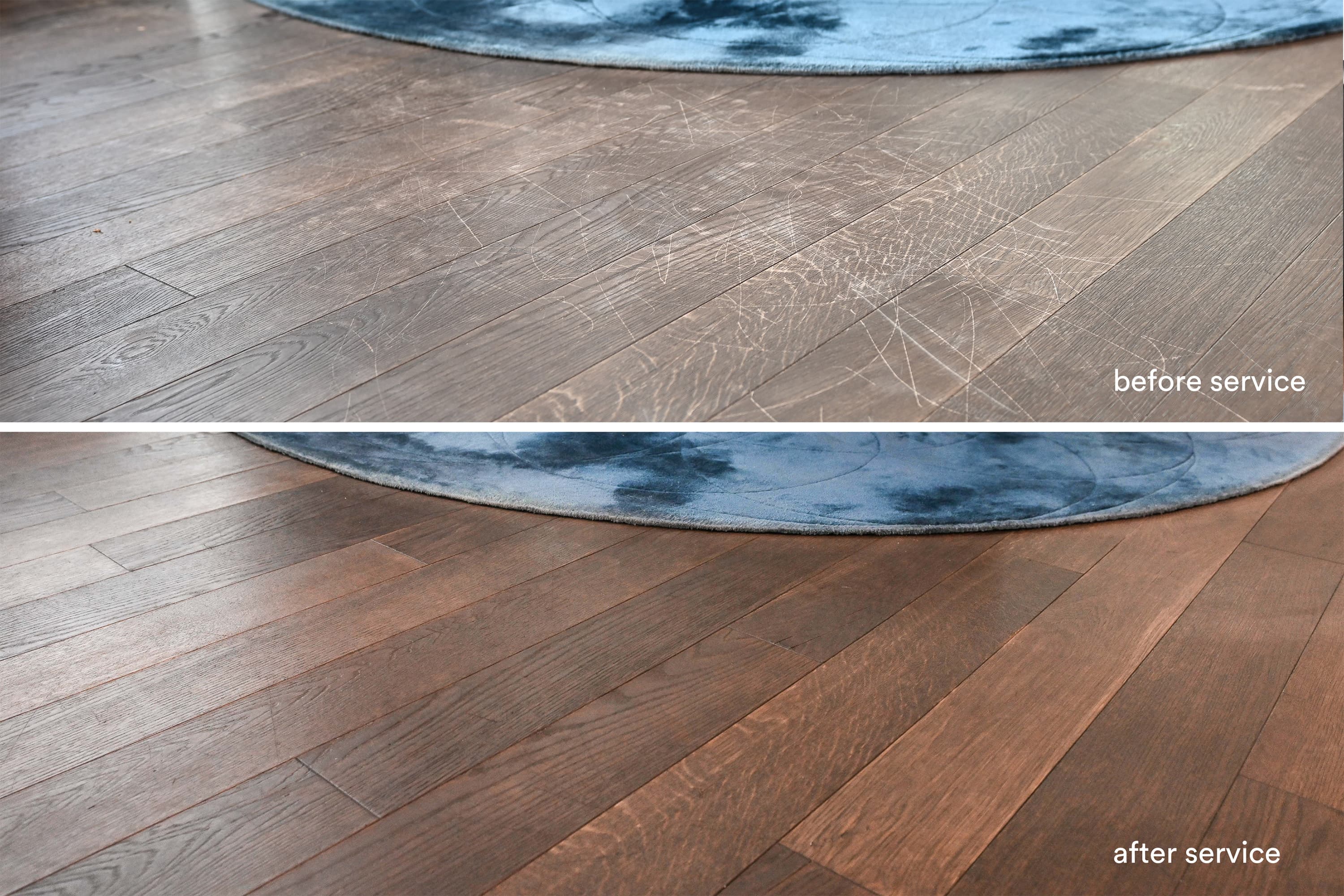 Since Schotten & Hansen boards and parquet are protected by their special surface treatment and, after installation, by a polish developed in the workshop, the floor retains its aesthetic appearance over a long period of time. To maintain this protection, regular cleaning and care with the appropriate products is necessary. From the very beginning, the housekeeping team of the Motel One Munich-Olympia Gate was therefore advised and supported with regard to the ongoing care of the floors.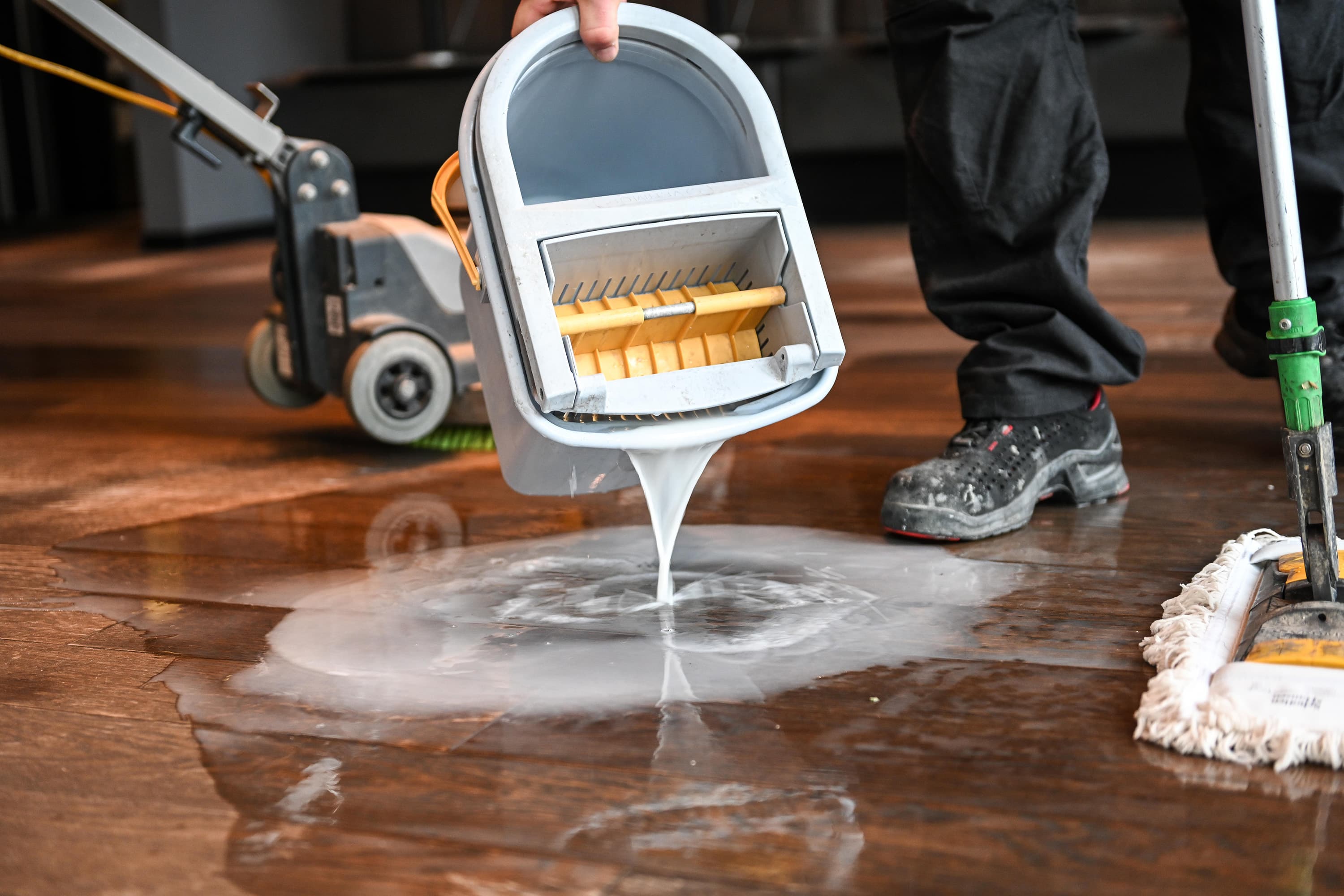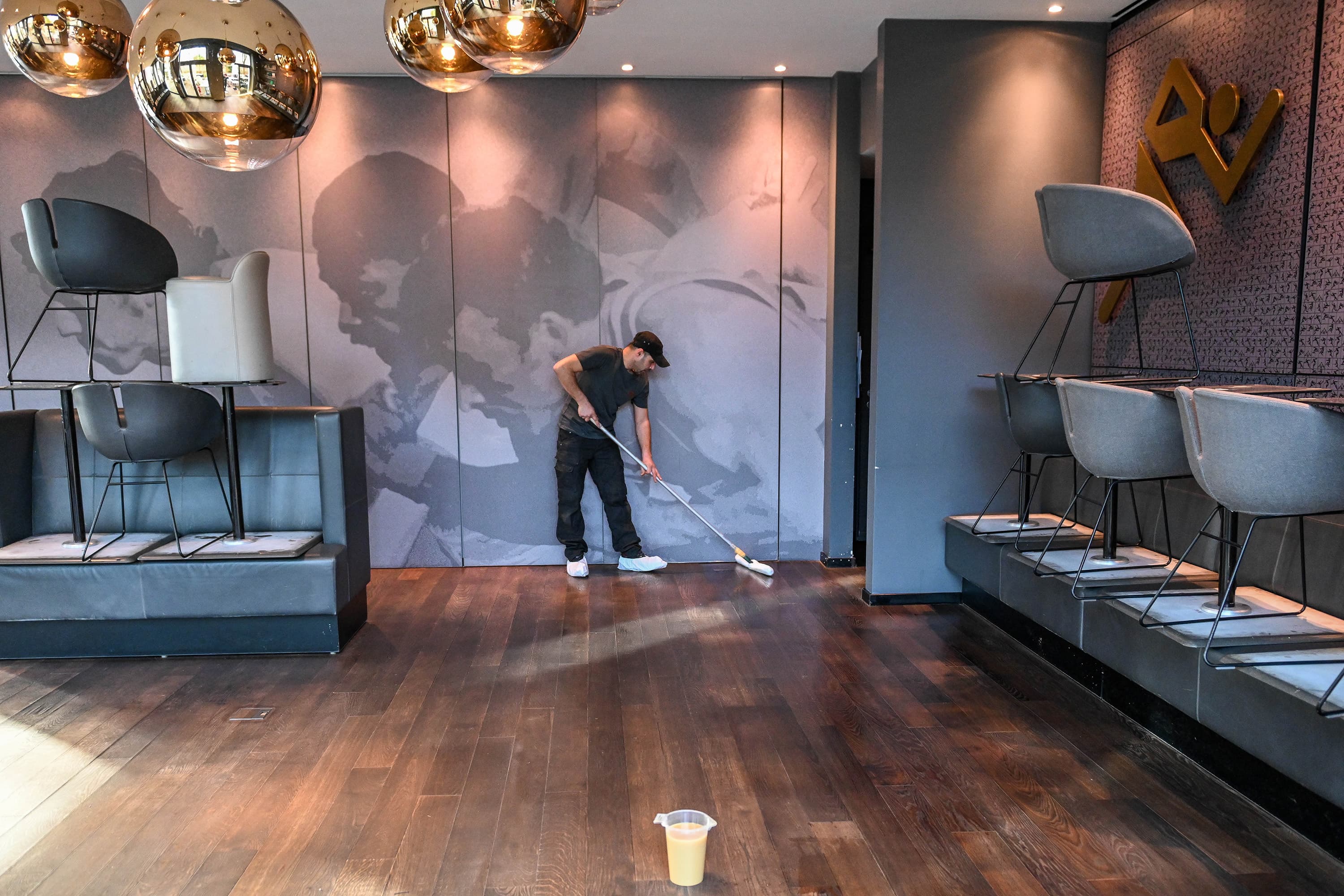 ---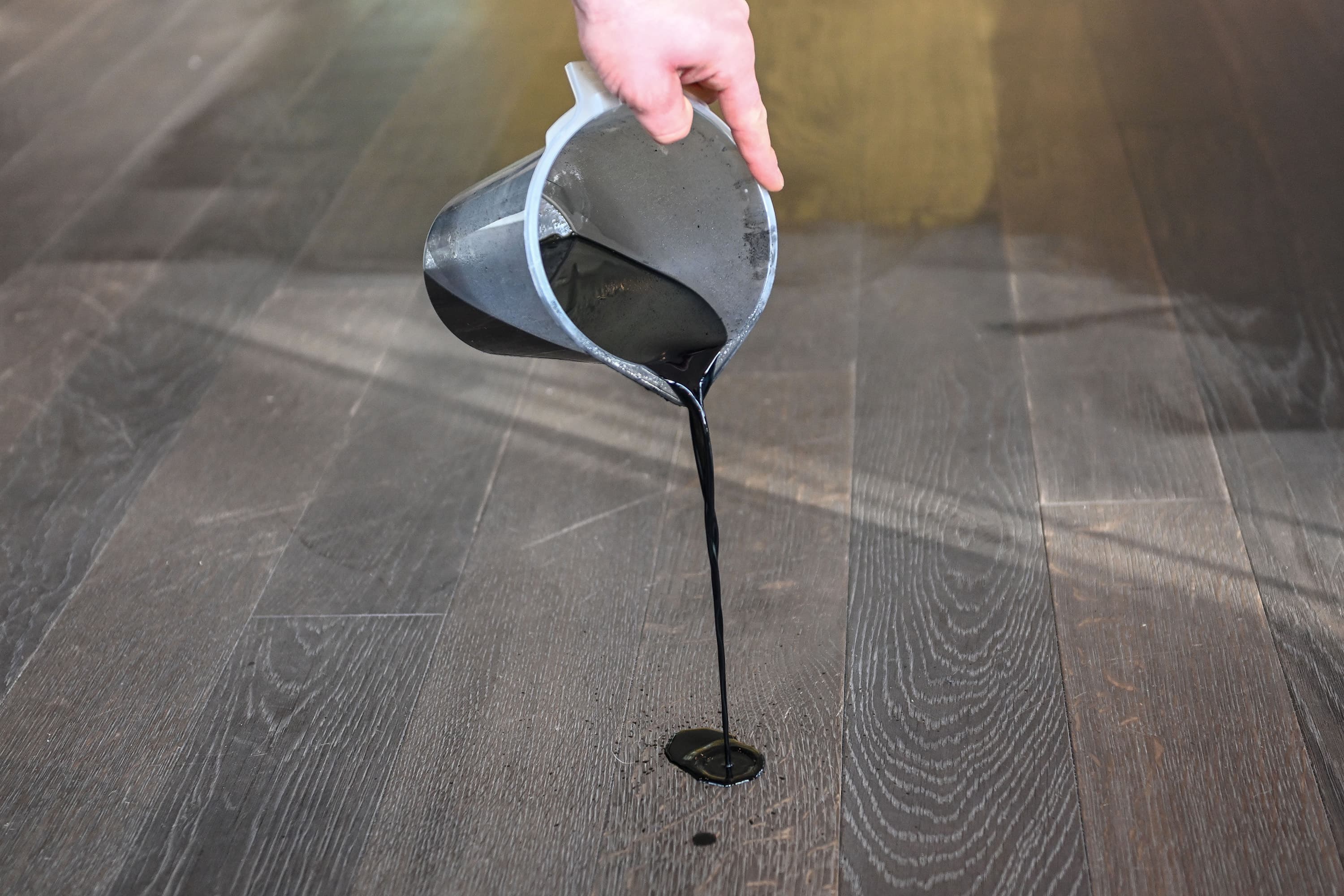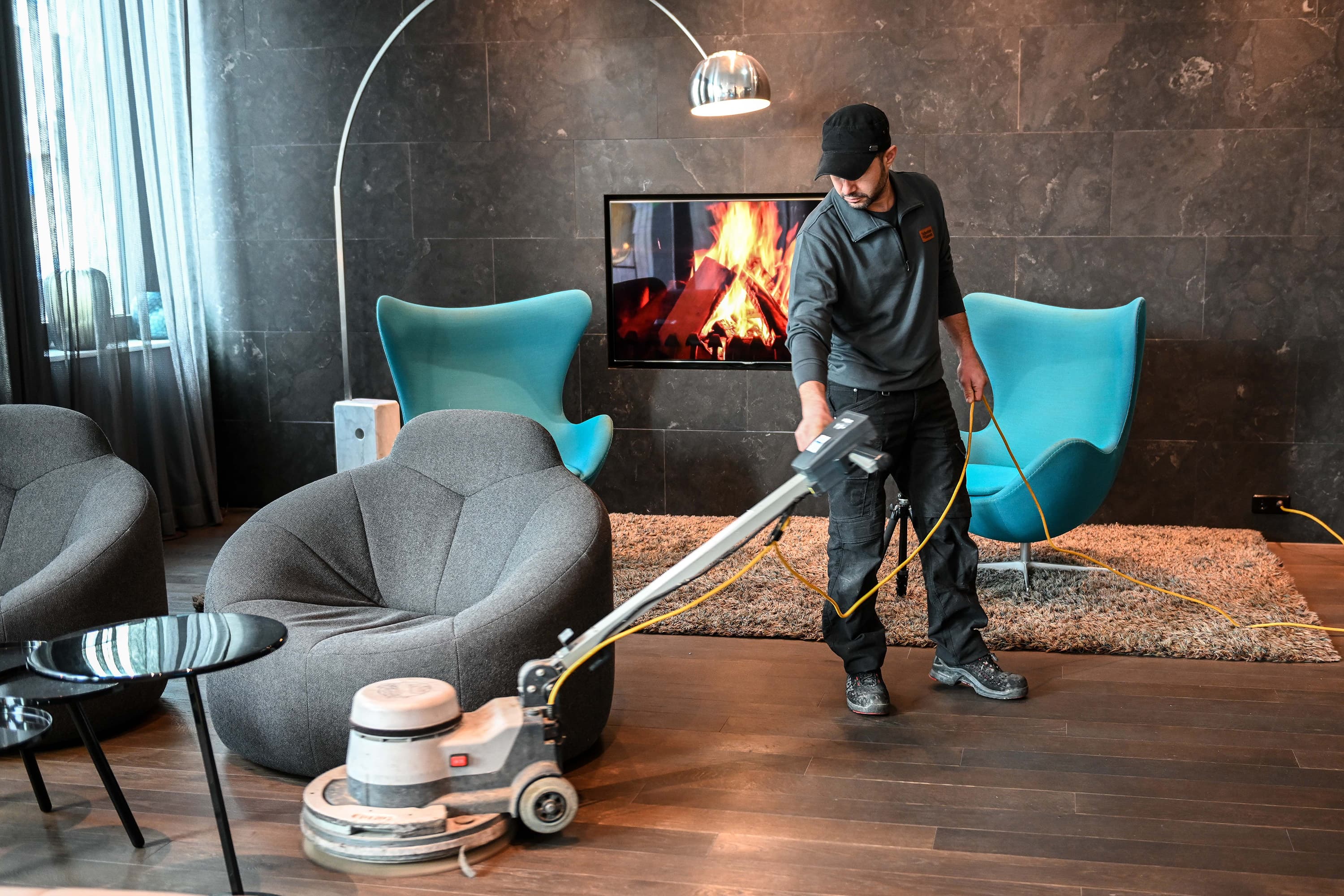 ---
Under these conditions, even after heavy use, the floor can be restored to its original condition with the help of a fundamental overhaul and a homogeneous patina is formed over the years. For this reason, the Schotten & Hansen service team reworks the floor once a year. This is done during ongoing hotel operations - without the associated noise and dust. Additional costs due to closing times are eliminated. The floor is not sanded, so the surface structure and colour are preserved. After the Schotten & Hansen service team's intervention, stains and cracks have been repaired and partially removed. The colour of the floor, which was laid in 2016, has also been restored to match the original.