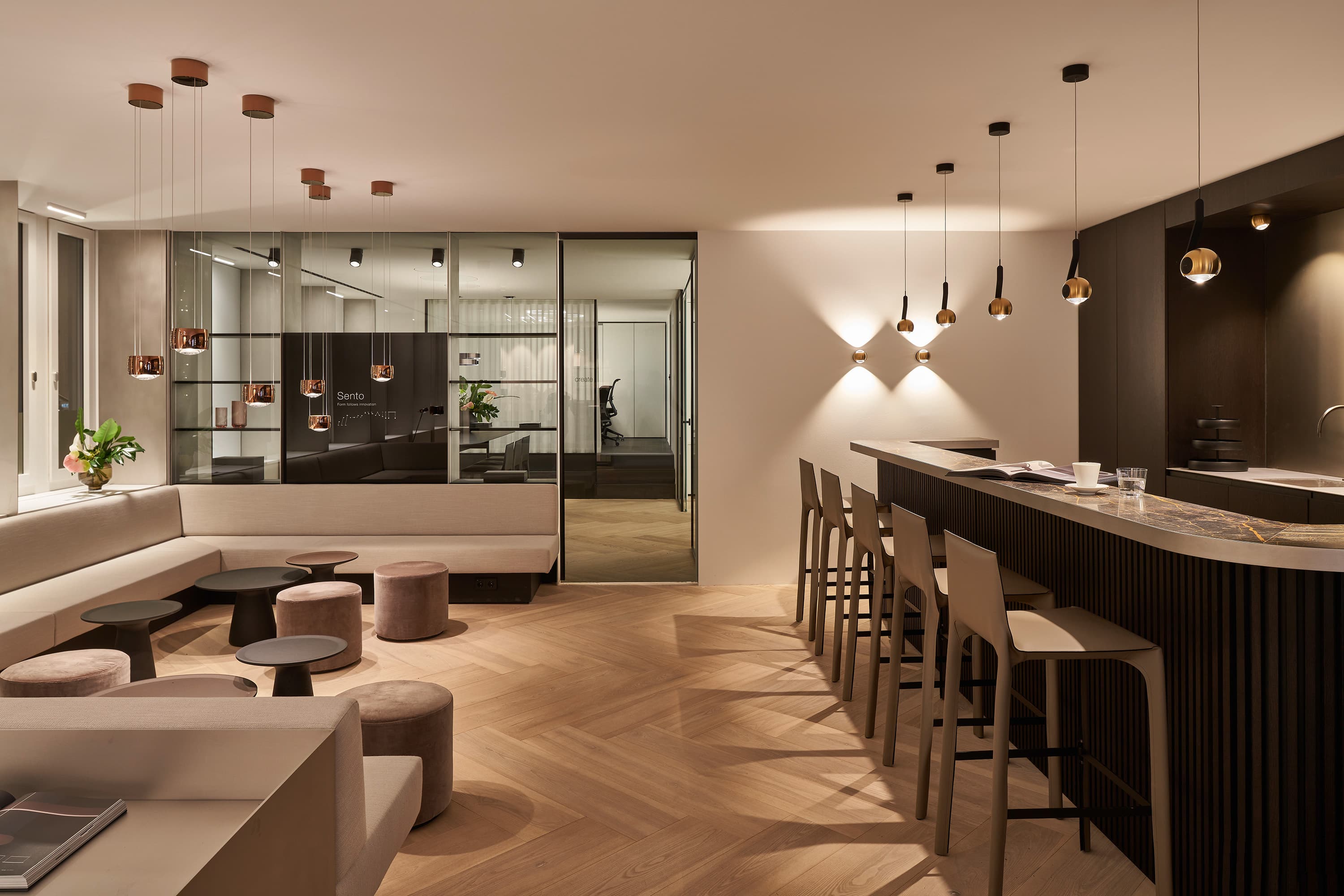 Prominently located on Kurfürstendamm, Occhio presents its interactive brand and product world on 360 square metres, which turns light into an experience. Schotten & Hansen long planks and parquet form the basis of this presentation area. In this combination, visitors can get a feel for how the right light and high-quality materials create a feel-good atmosphere.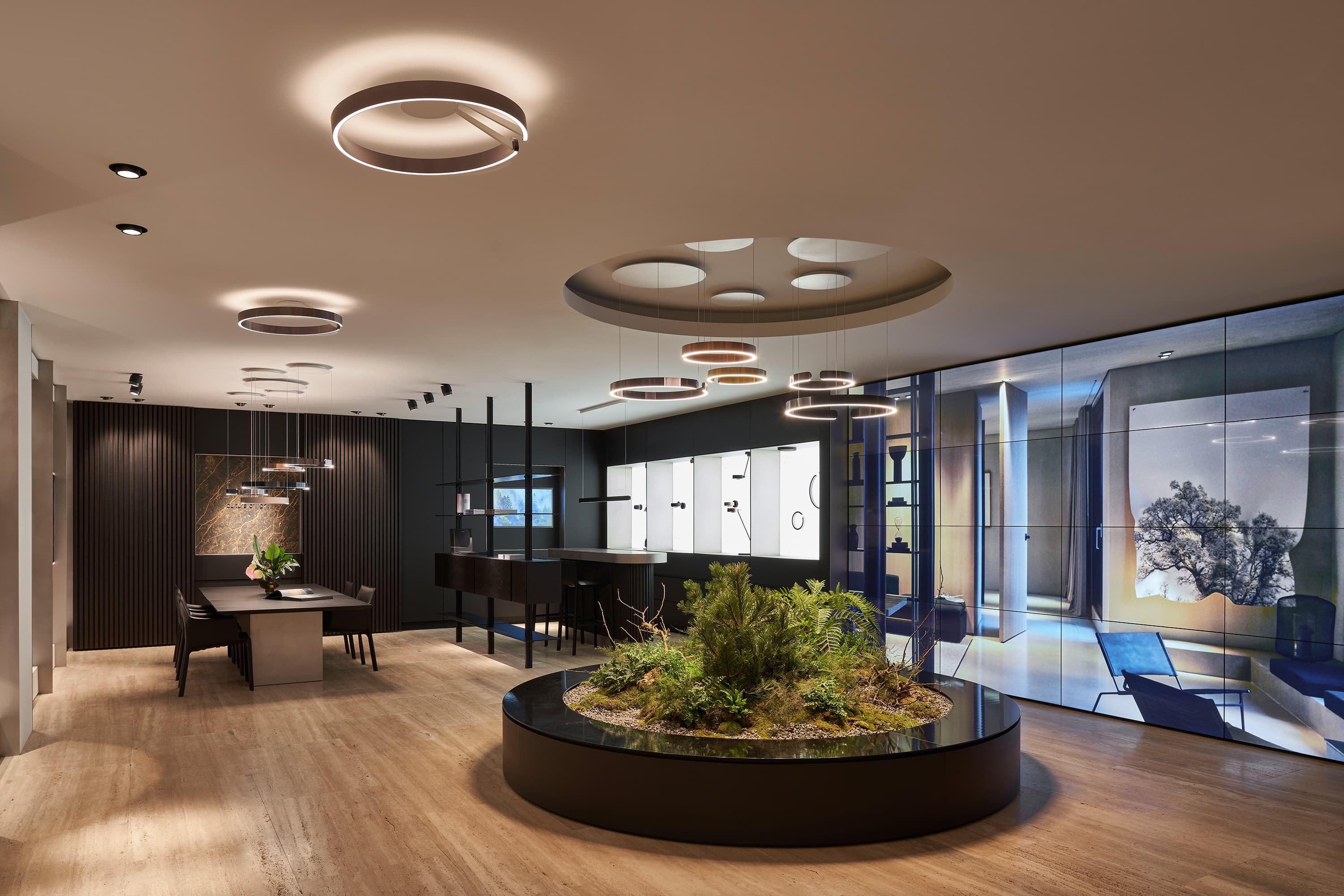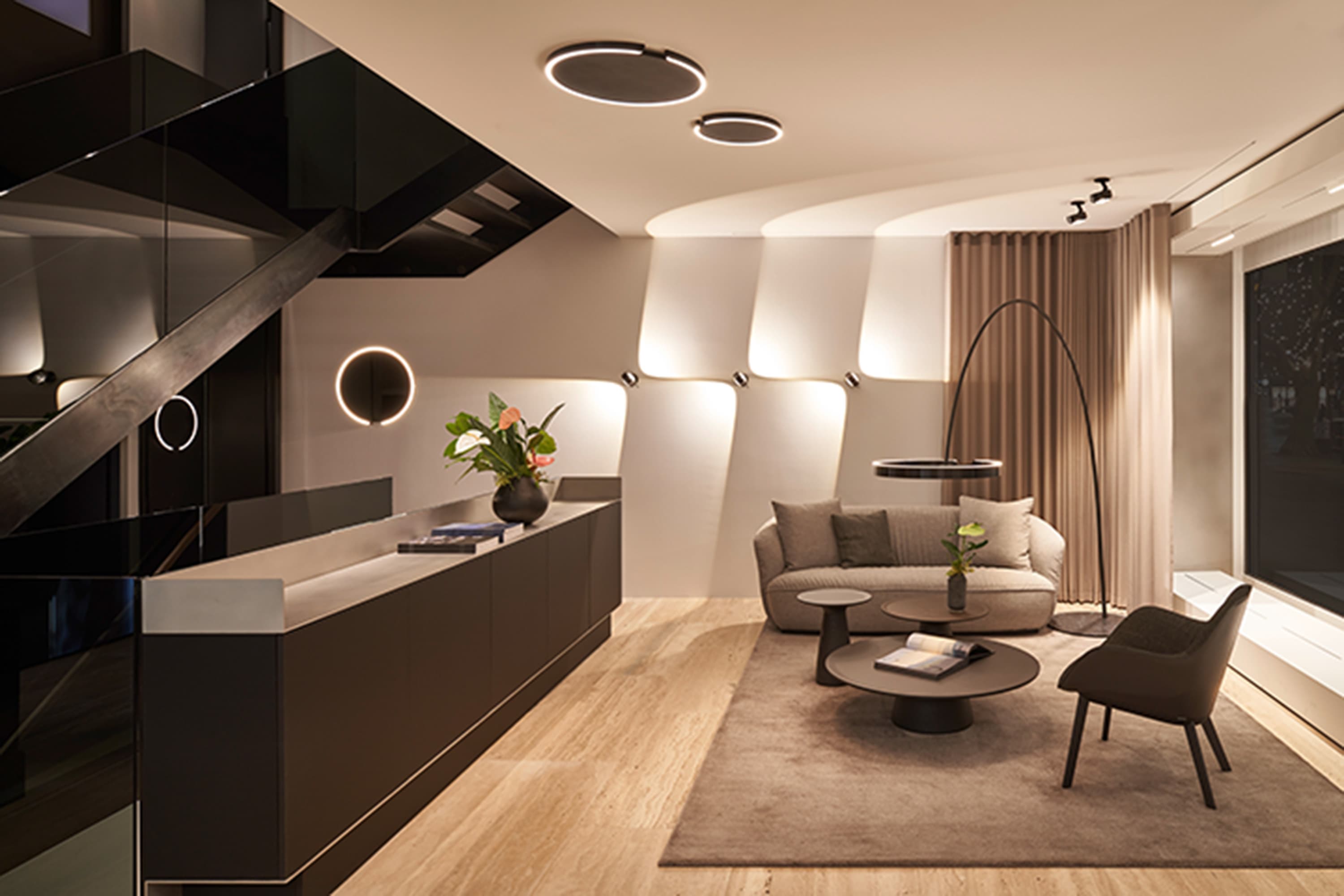 ---
The special feature of the Berlin showroom: ash was chosen as the type of wood for the top layer of the floor. Ash wood is characterised by high strength and is ideal for use in heavily frequented rooms. The strong grain underlines the natural character of the wood.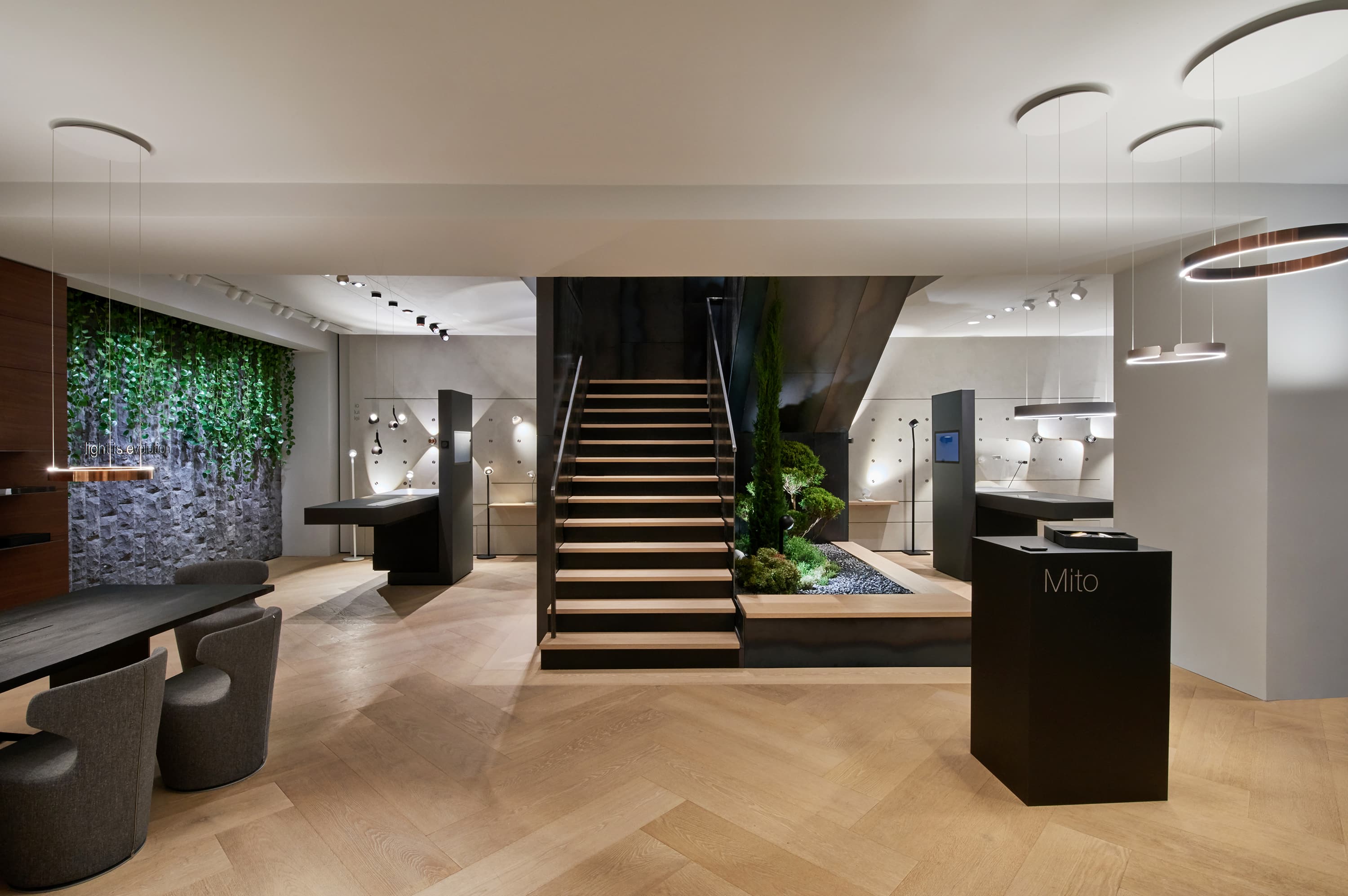 In the Occhio Store Hamburg, the surface design of the wide oak parquet in the oyster shade is also found on the steps. This creates harmonious transitions.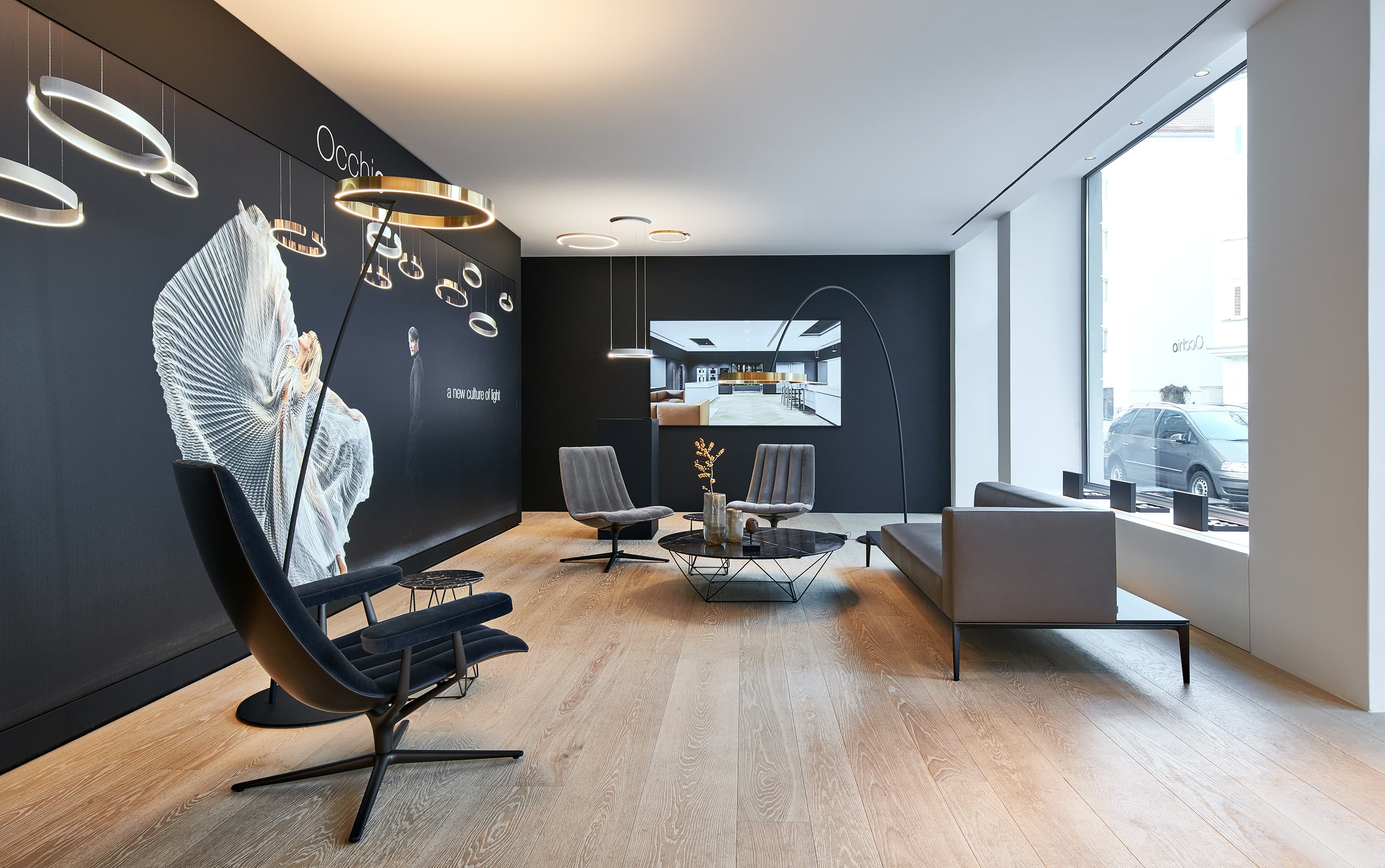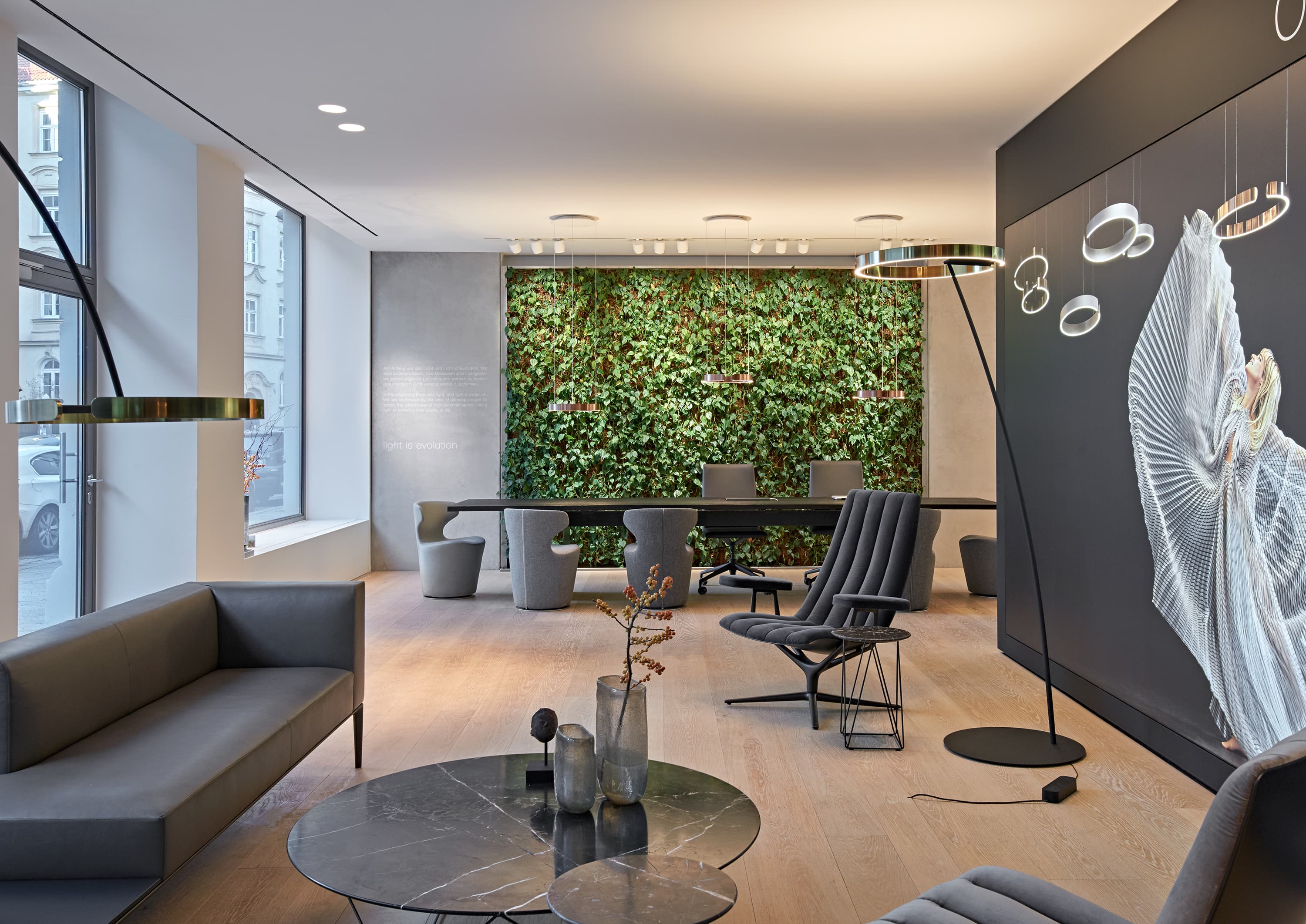 ---
In the reception area in Munich, the light pebble stone colour of the oak long boards contrasts with black-grey walls.
The store concepts were developed together with the Munich office 1zu33 Architectural Brand Identity. The planners opted for floors by Schotten & Hansen and a uniform material, colour and surface design. The multi-layer construction allows the top layer to be made of one and the same type of wood, for floors, on furniture fronts or on steps. The colour shades were developed to match the colour concept of the stores.
Learn more in the Occhio video A story about light about how architect Stephan Maria Lang creates a perfect ensemble in architecture with craftsmen like Torben Hansen. He talks about light as the all-important factor: "If the light is not right, you cannot create architecture."