For one evening at the end of July, our Munich showroom was transformed into a green oasis. The magic of the forest and nature's sources of inspiration could be experienced right next to the exhibits.
---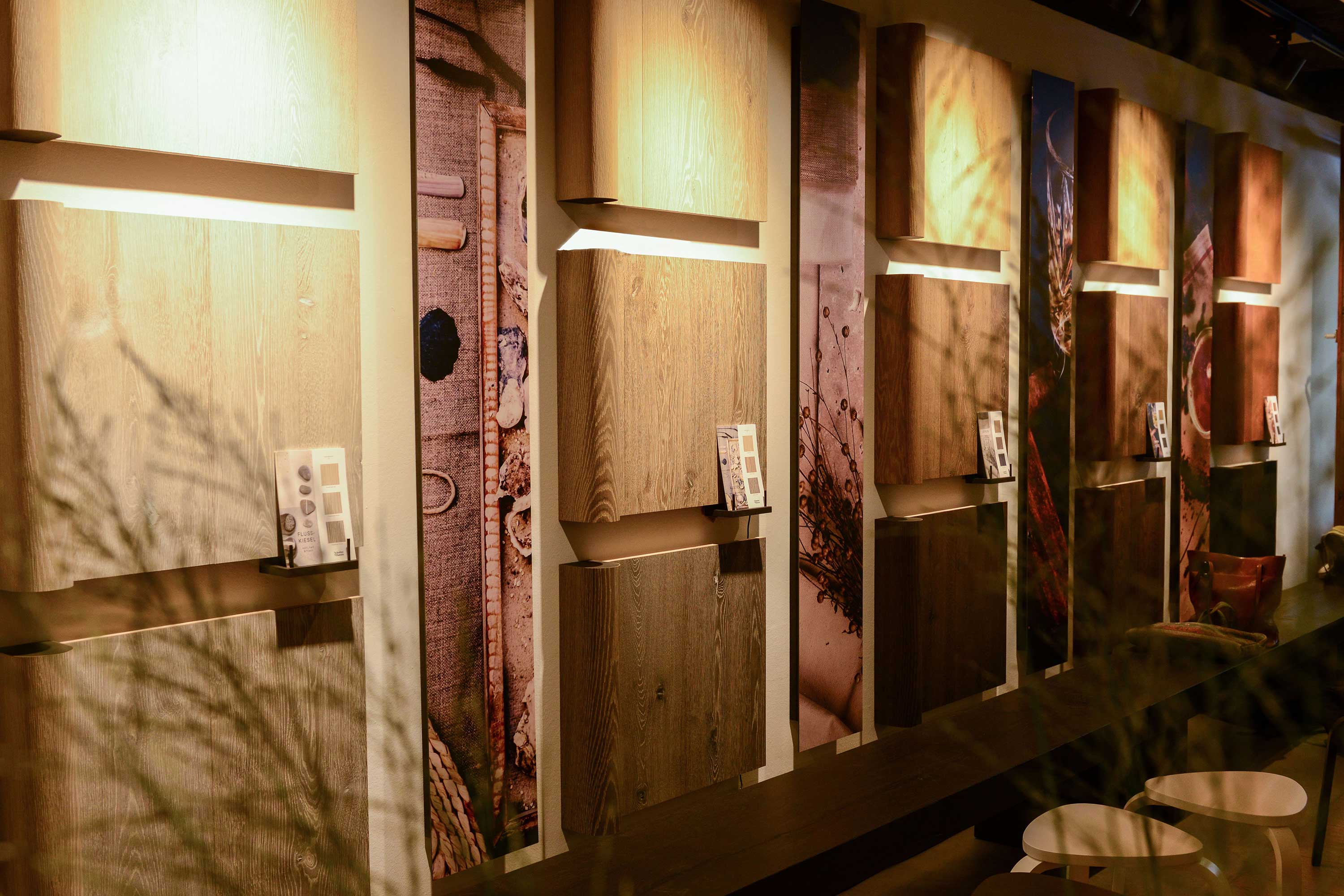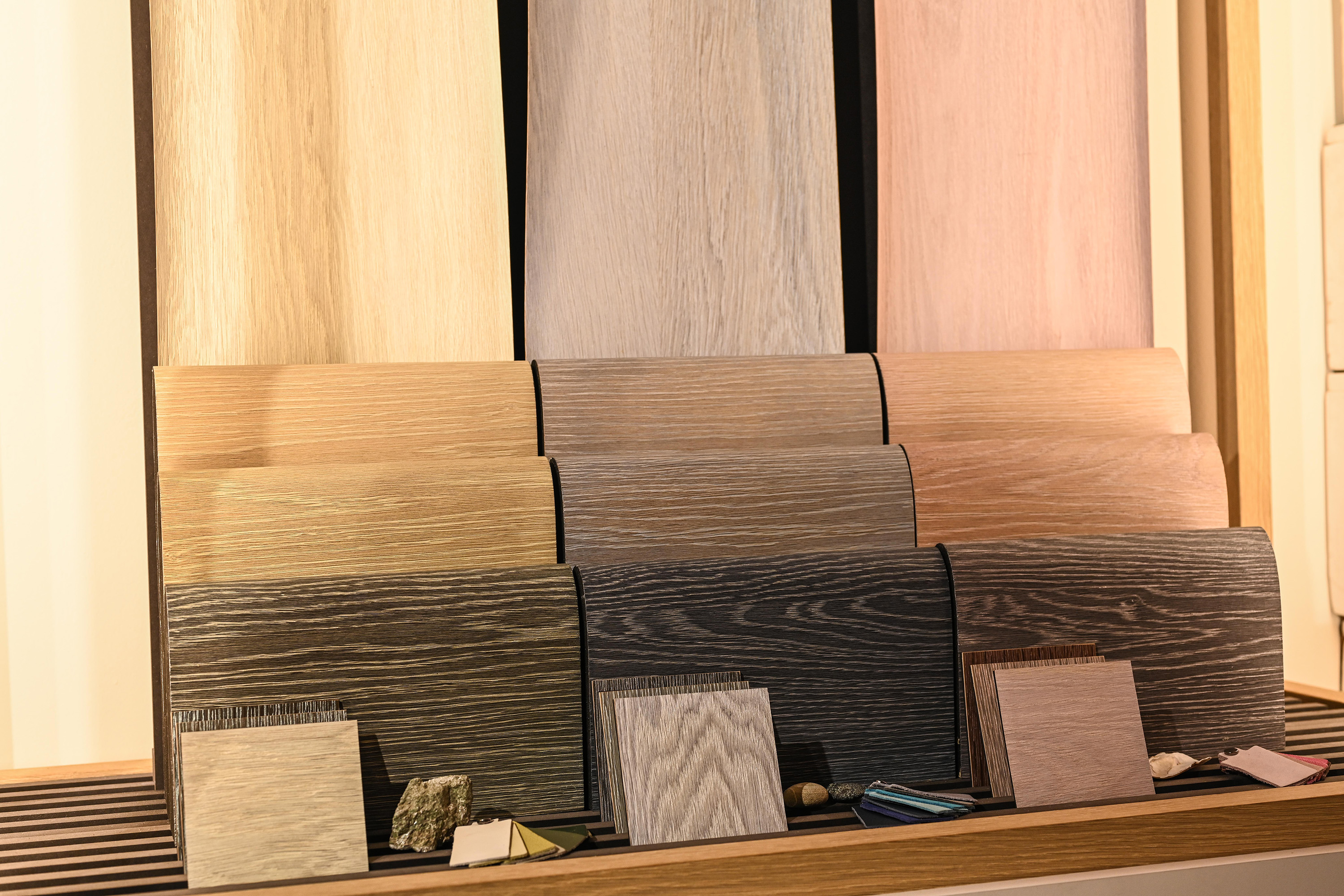 ---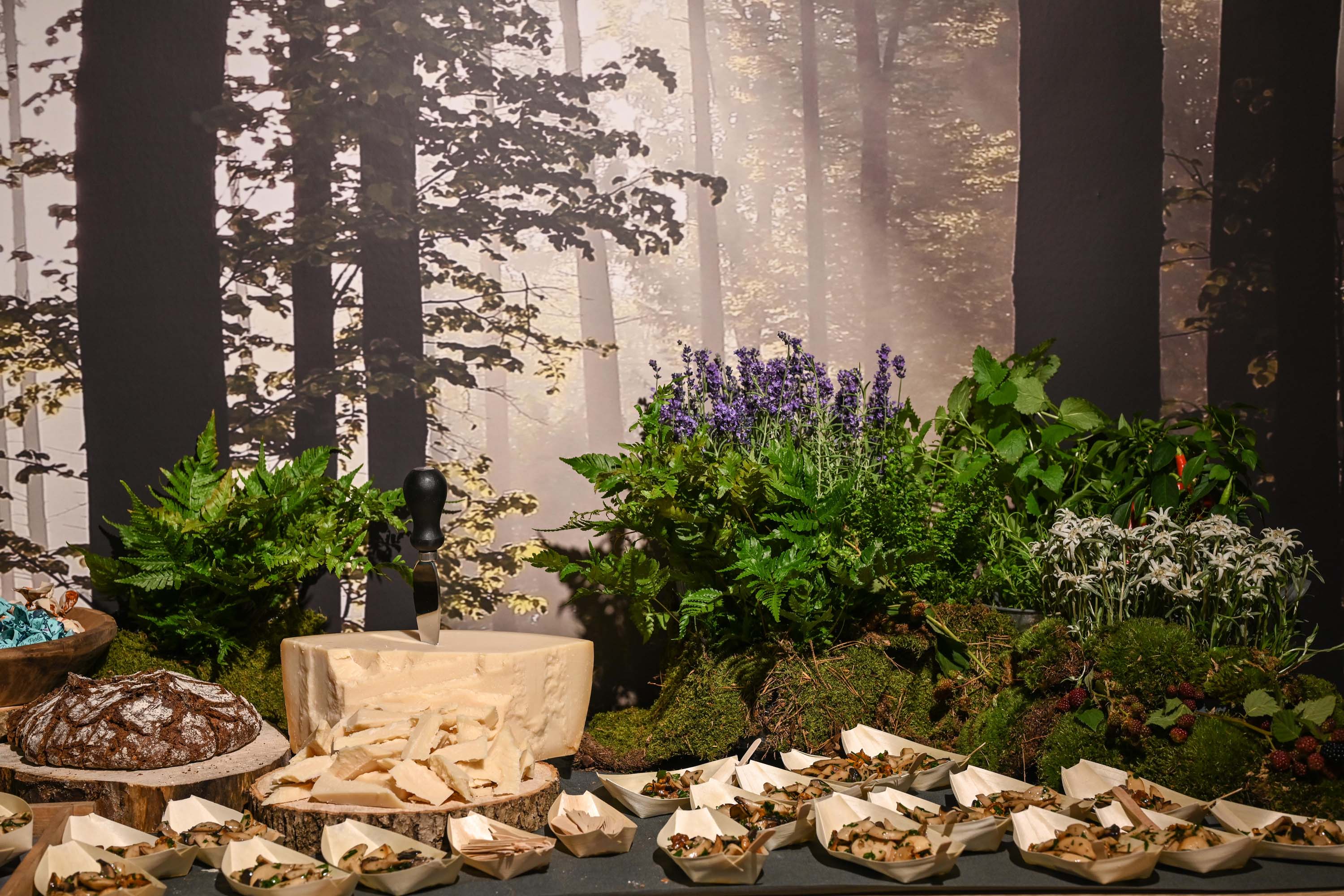 ---
In short presentations, interior designer Ina Rinderknecht and architect Hendrik Müller explained how they implement current projects with Schotten & Hansen.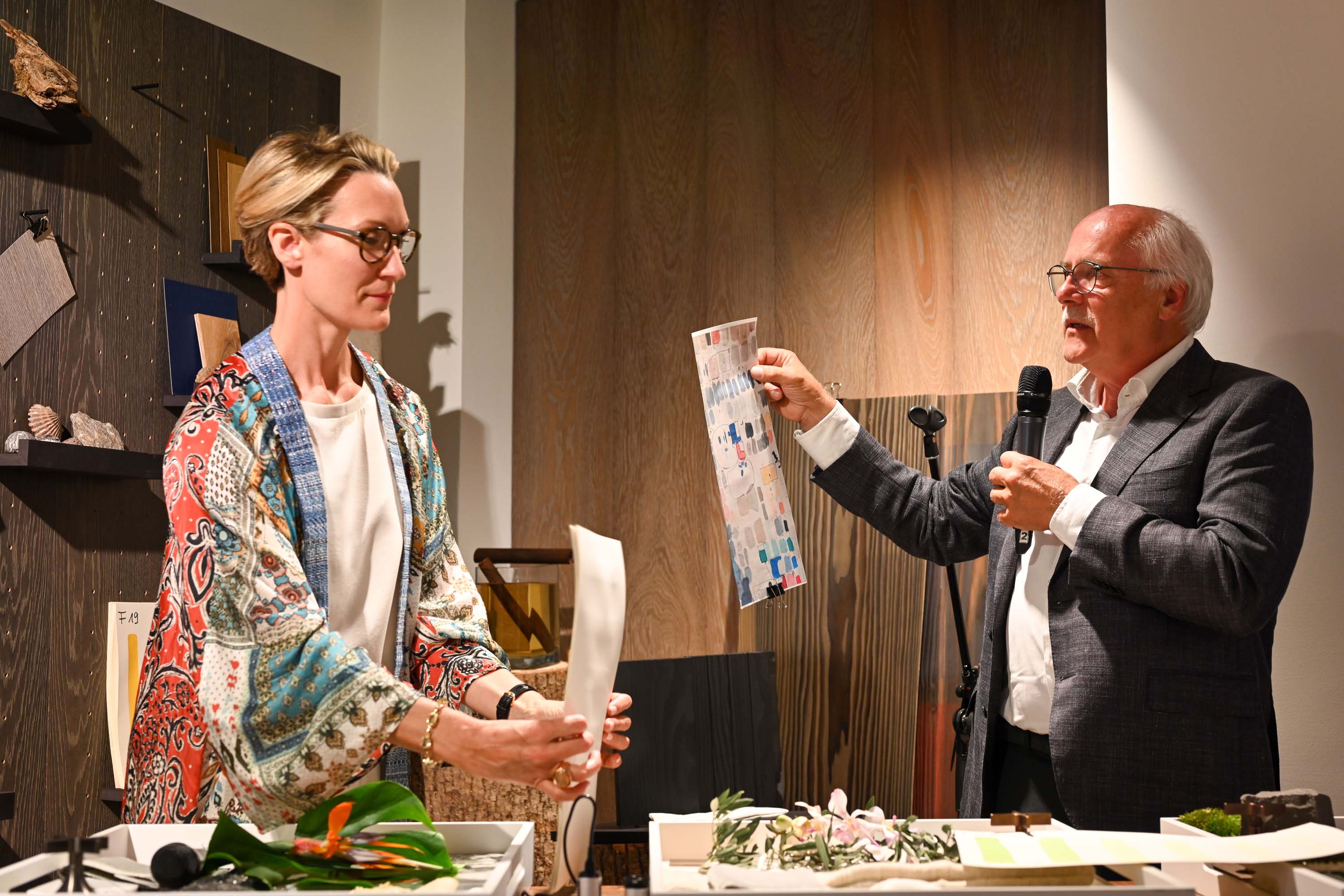 ---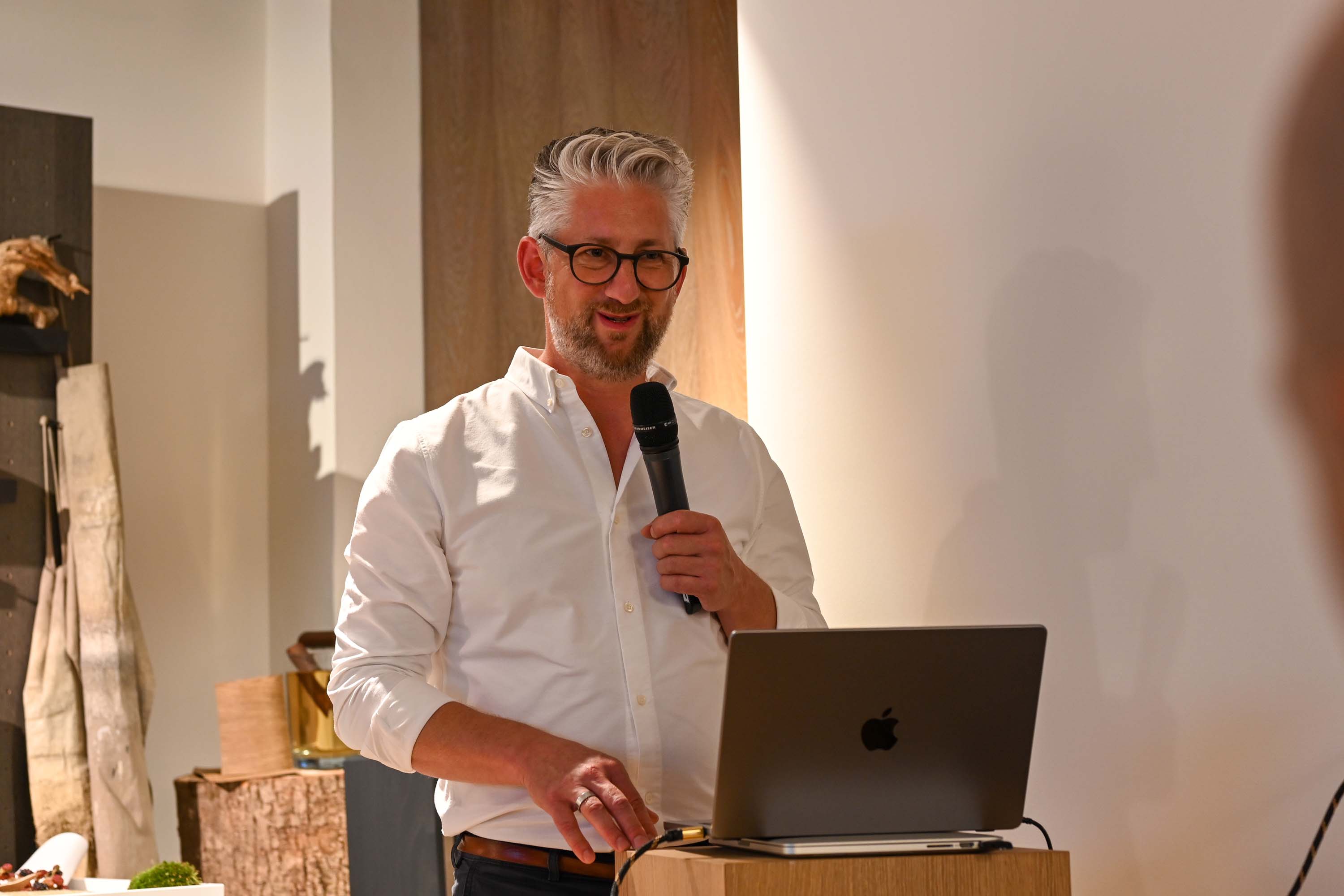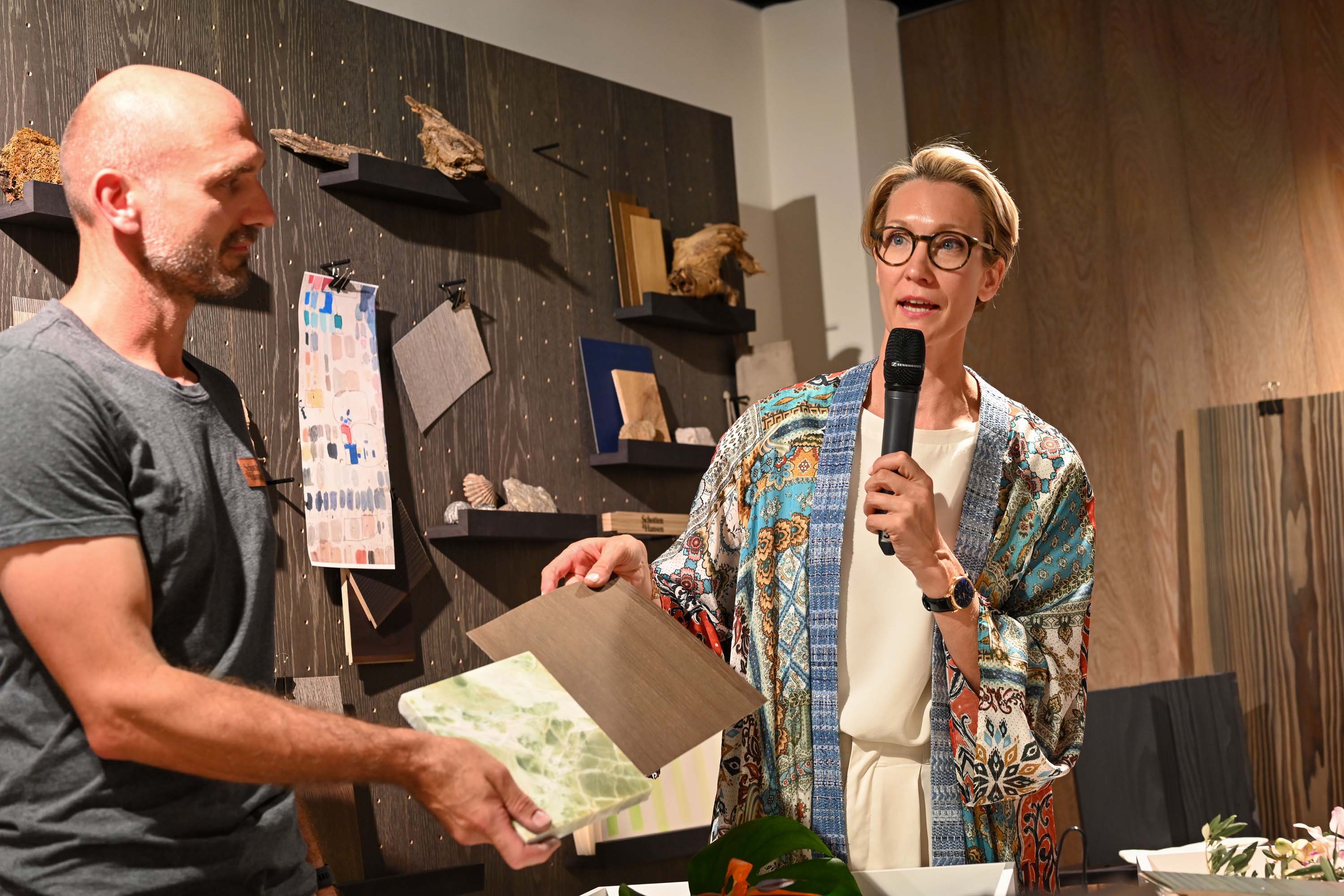 ---
Ina Rinderknecht focused on the common language of colour that she has found with Torben Hansen in order to set harmonious accents in the design.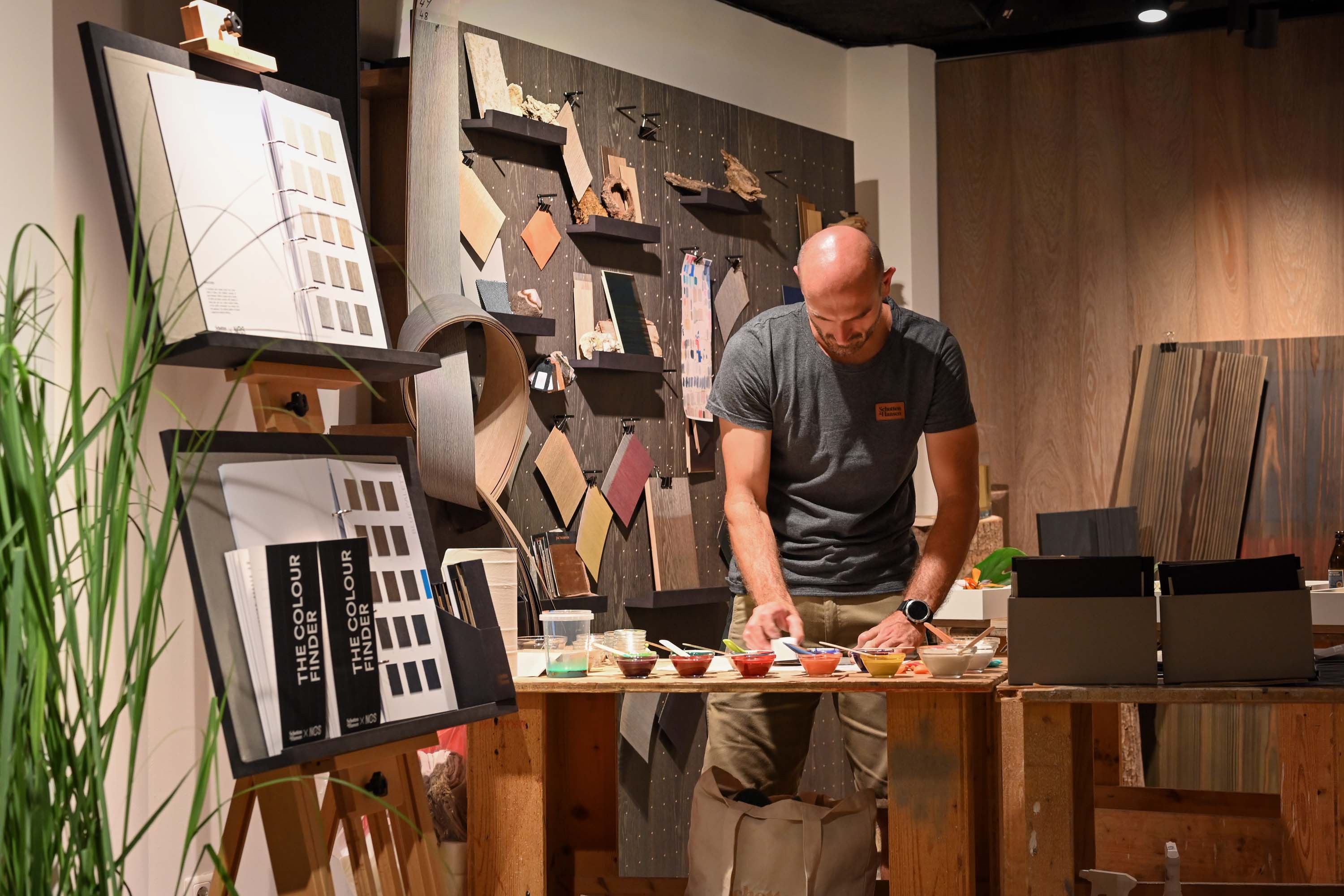 ---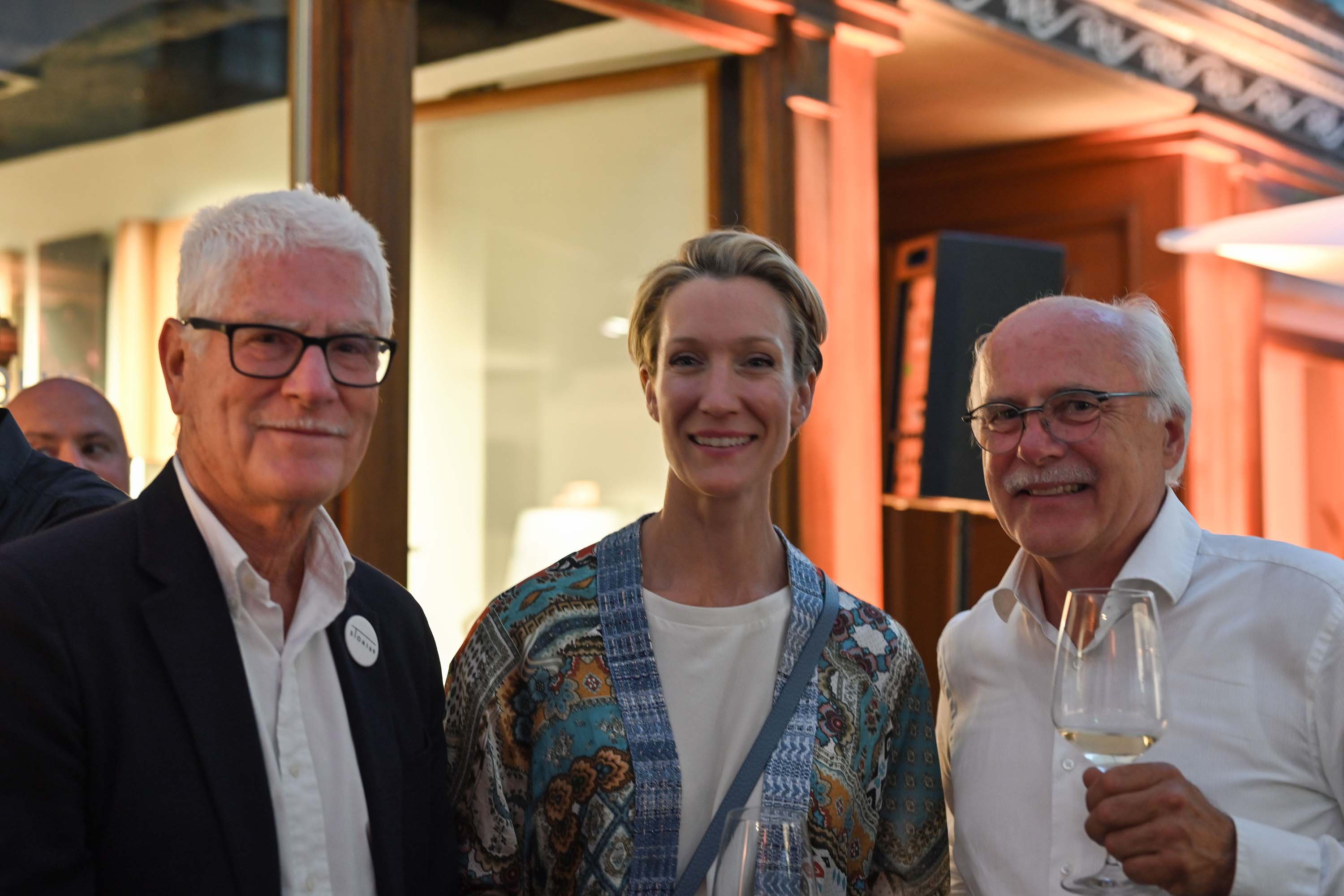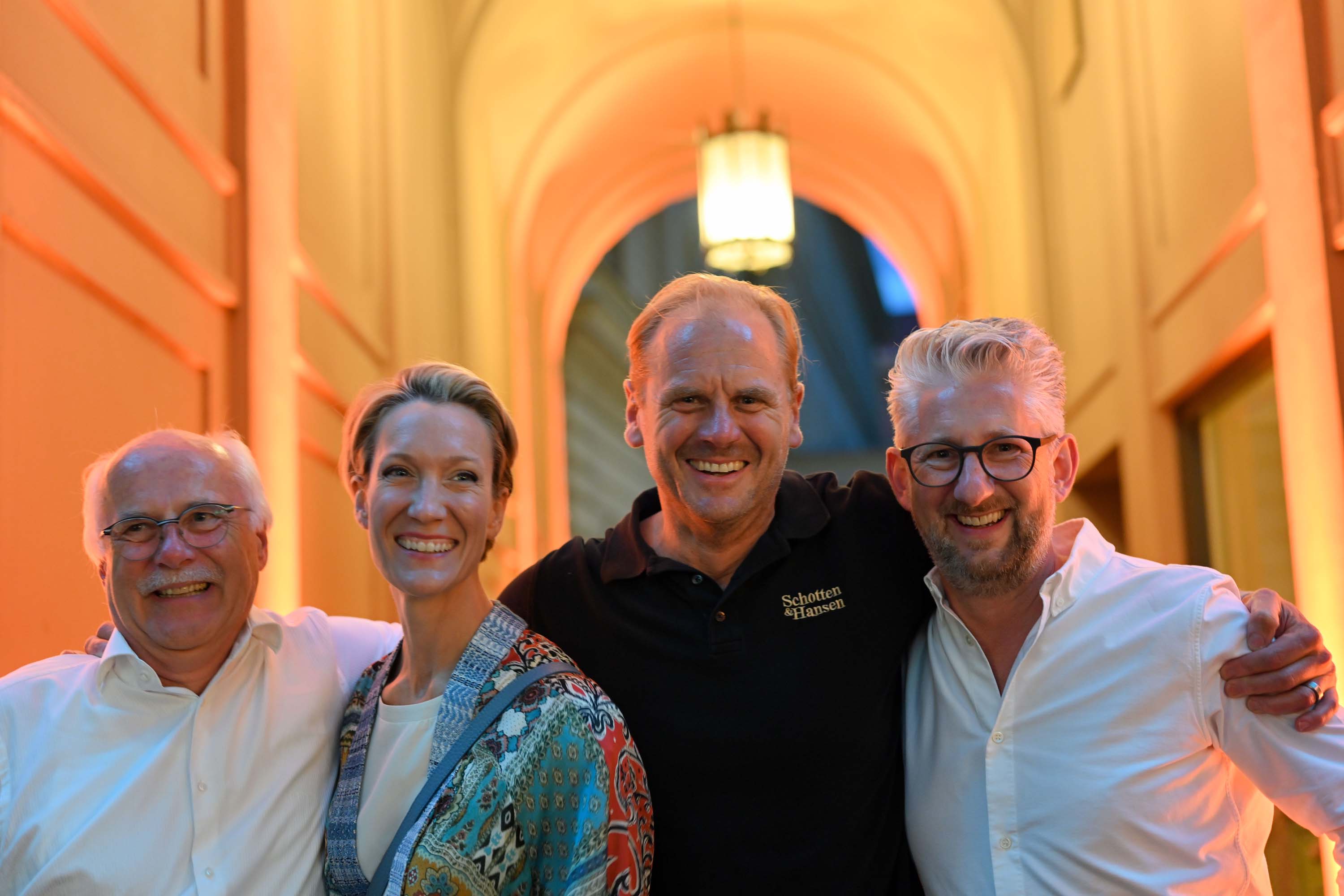 ---
Product developer Frank Witschel produced veneer samples for the guests in their desired colour shade.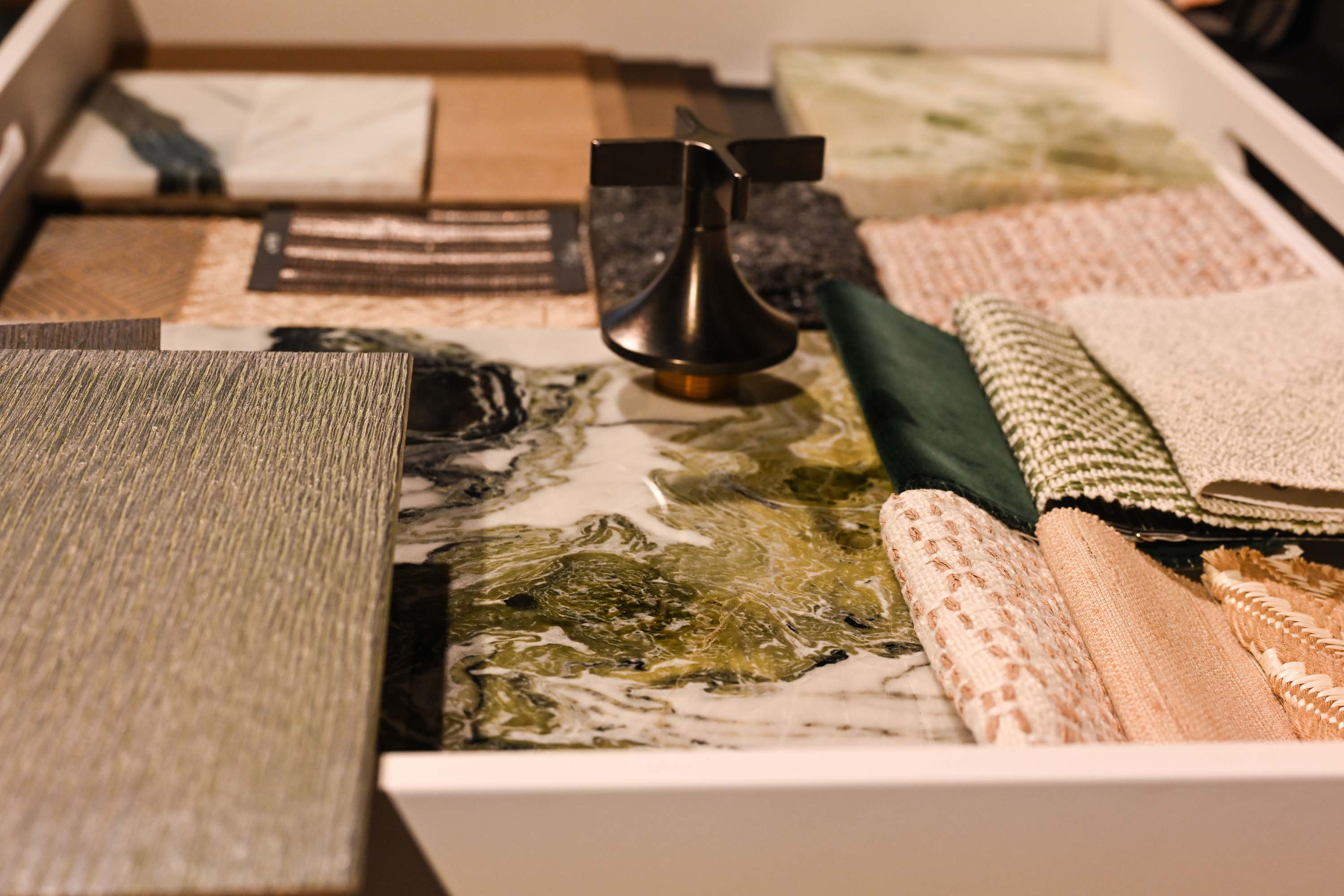 ---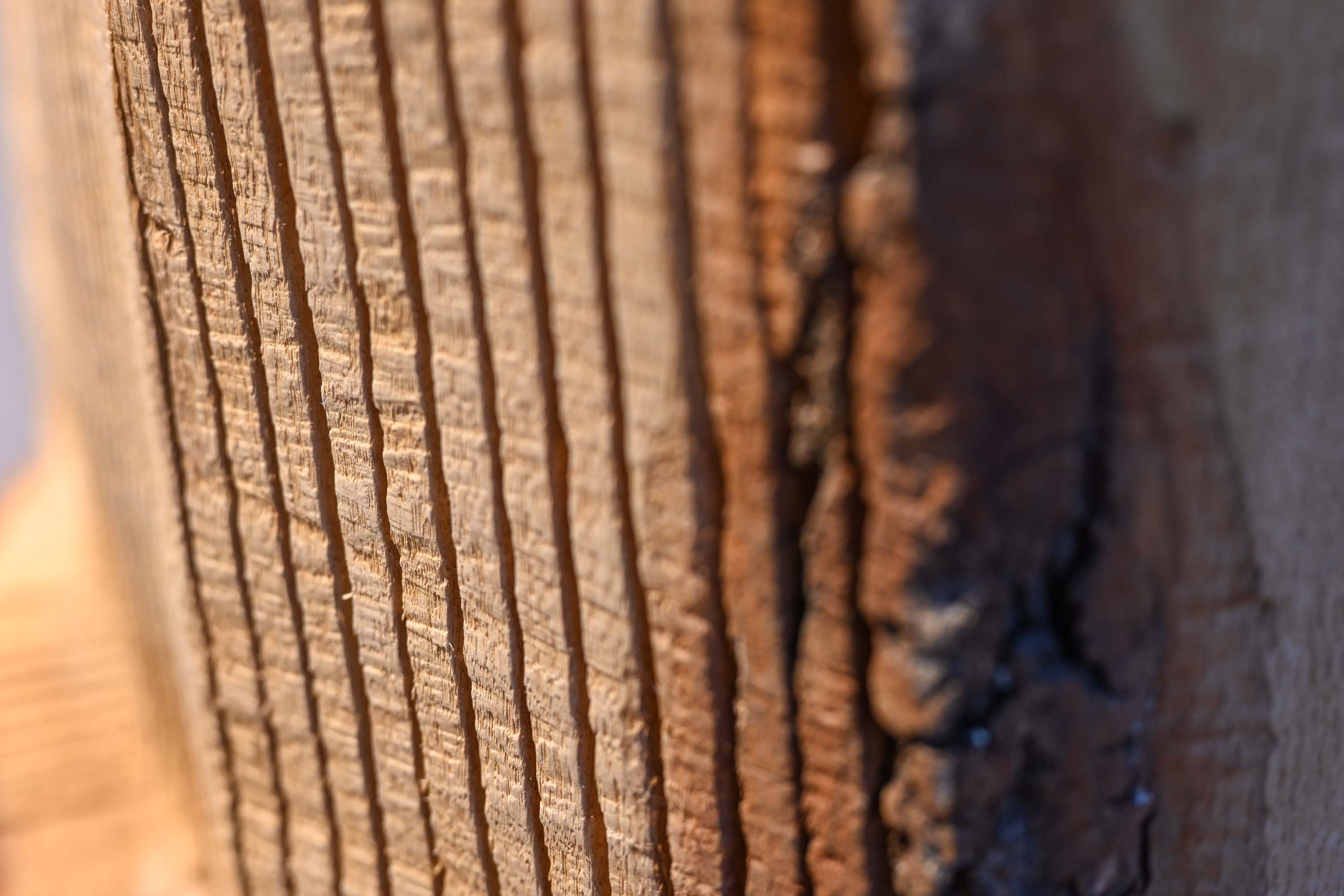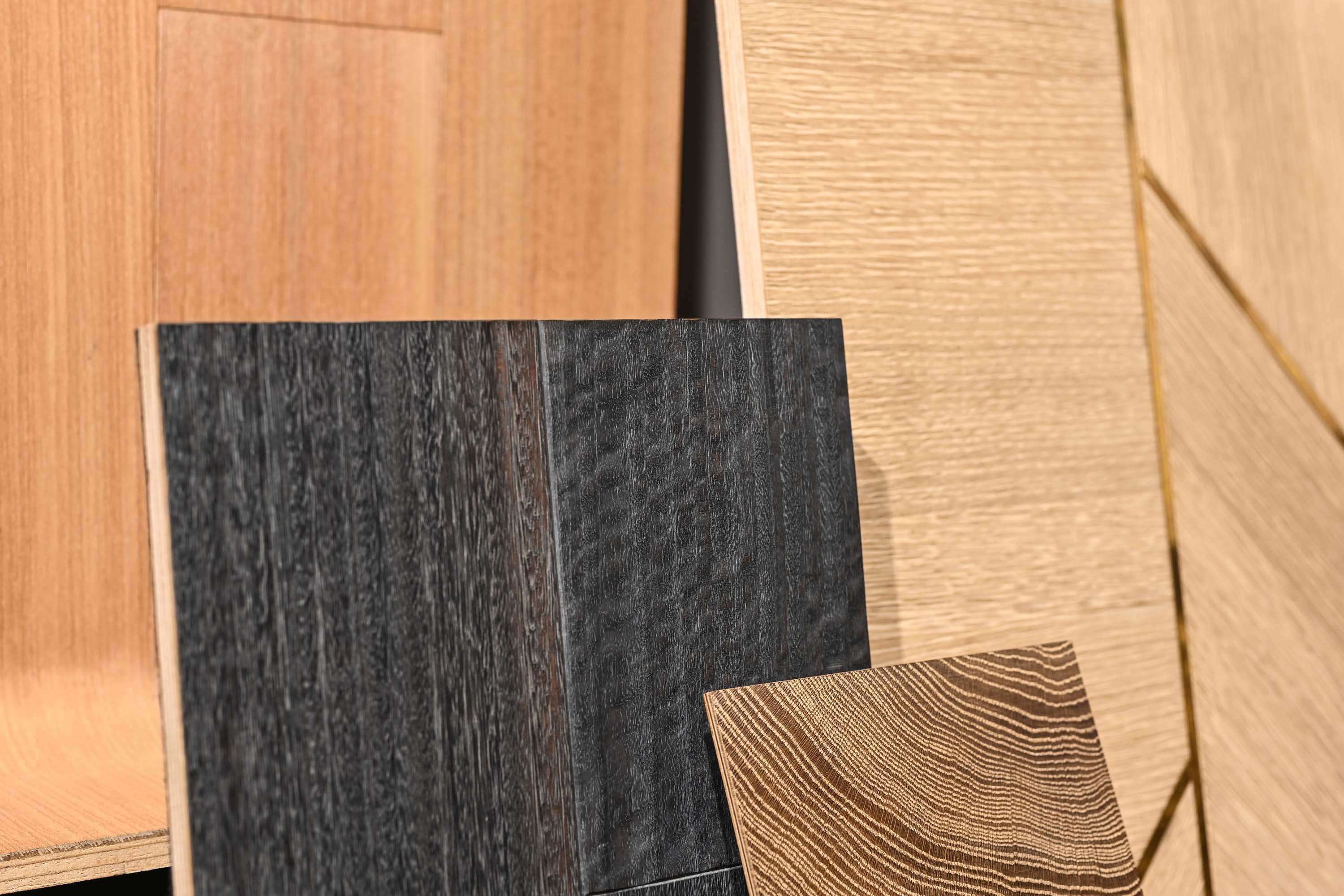 ---
On this evening, the workbenches from Peiting were brought to Munich and the guests were shown which special customer solutions are possible in our manufactory.