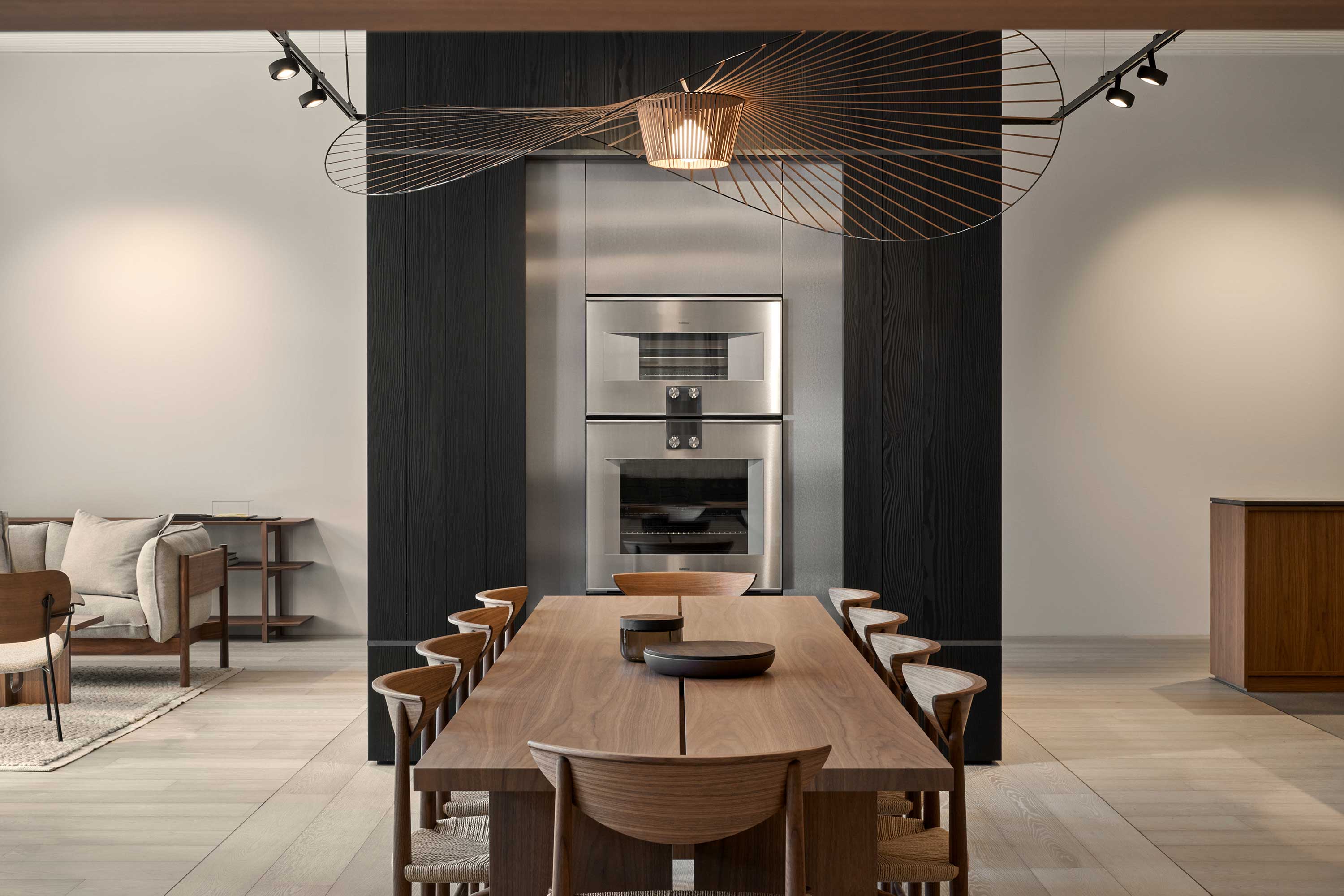 In a kitchen, all senses are usually addressed. Not only the culinary creations that are conceived and created there, but also the room itself convey a feeling of well-being. This is achieved in a sophisticated way when well-designed wooden surfaces are combined with high-quality kitchen appliances.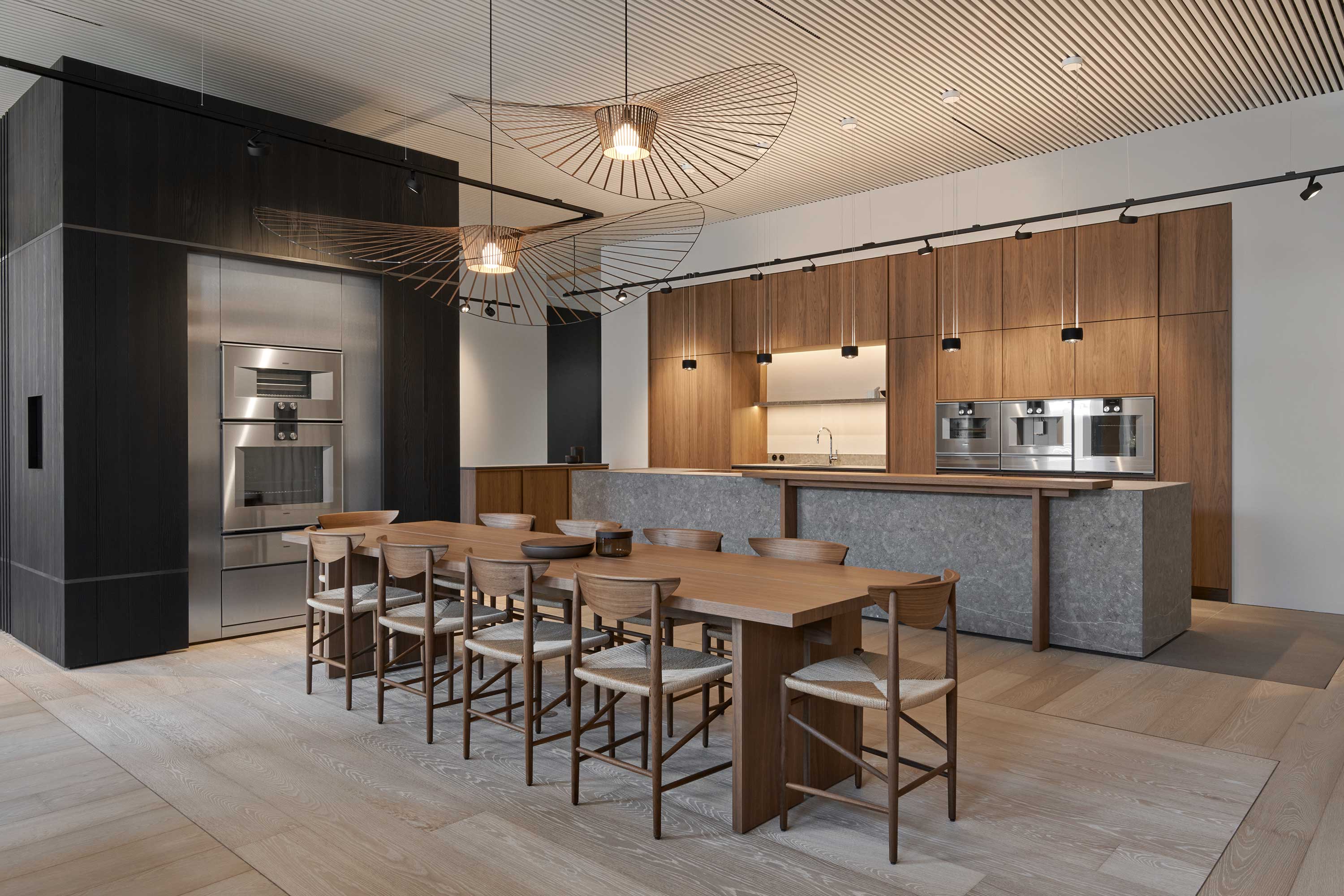 Gaggenau presents the latest stainless steel technology in the Brussels showroom on naturally light oak floorboards. As a contrast, almost black Douglas fir veneer is used for the wall design. All in all, monochromatic colour palettes and a well thought-out room layout reflect the purist, straightforward aesthetics of the appliance design.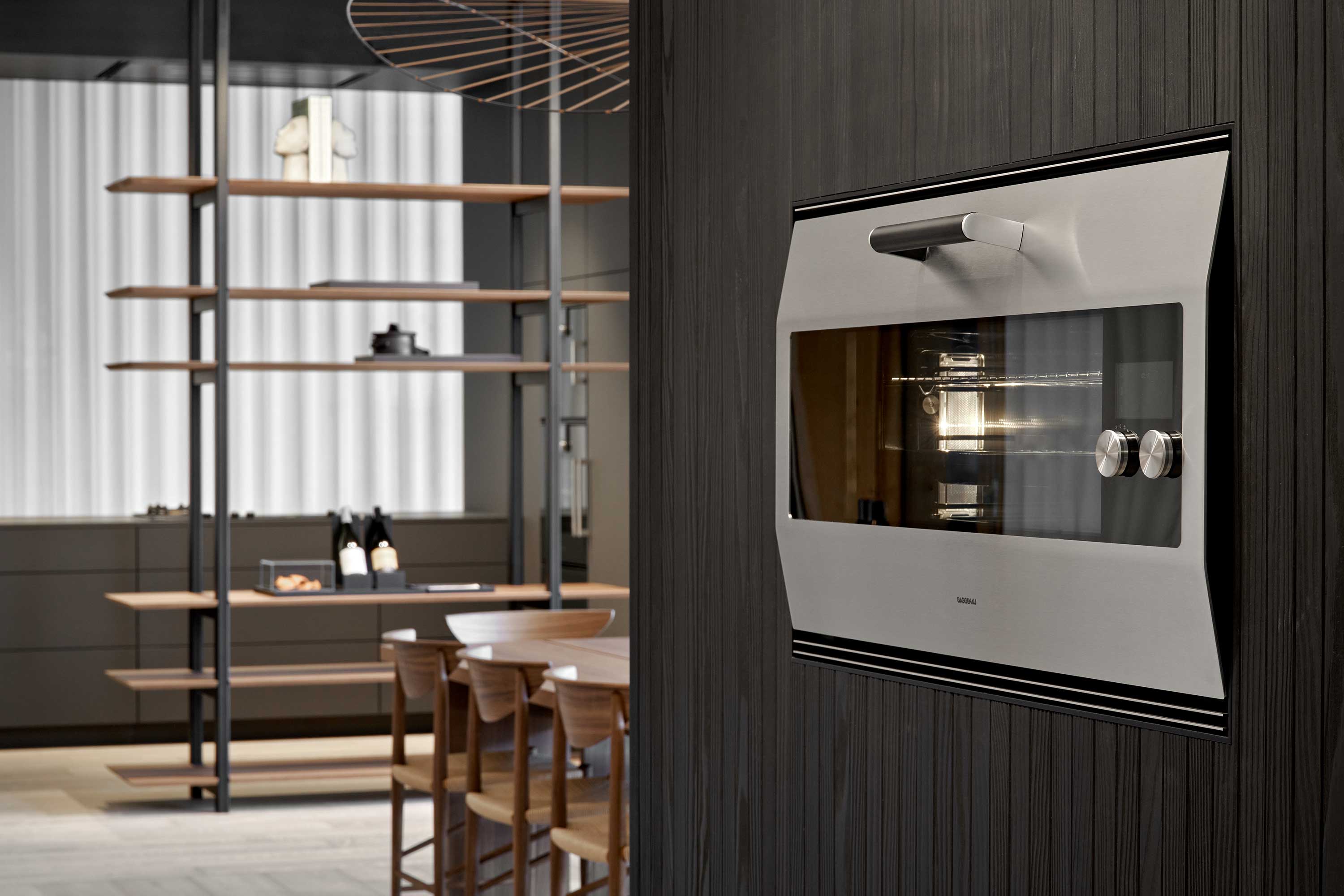 Customised work, a meticulous selection of materials and their precise processing with traditional handicraft techniques are the prerequisites for aesthetically pleasing and at the same time durably hard-wearing living and business spaces. This claim brings two tradition-conscious craftsmen's businesses from southern Germany together to realise contemporary and customised kitchen concepts. Together, the ultra-modern household appliances from Gaggenau and the fine veneers and wooden floors from the Schotten & Hansen manufacture ensure a living culture that appeals to all the senses.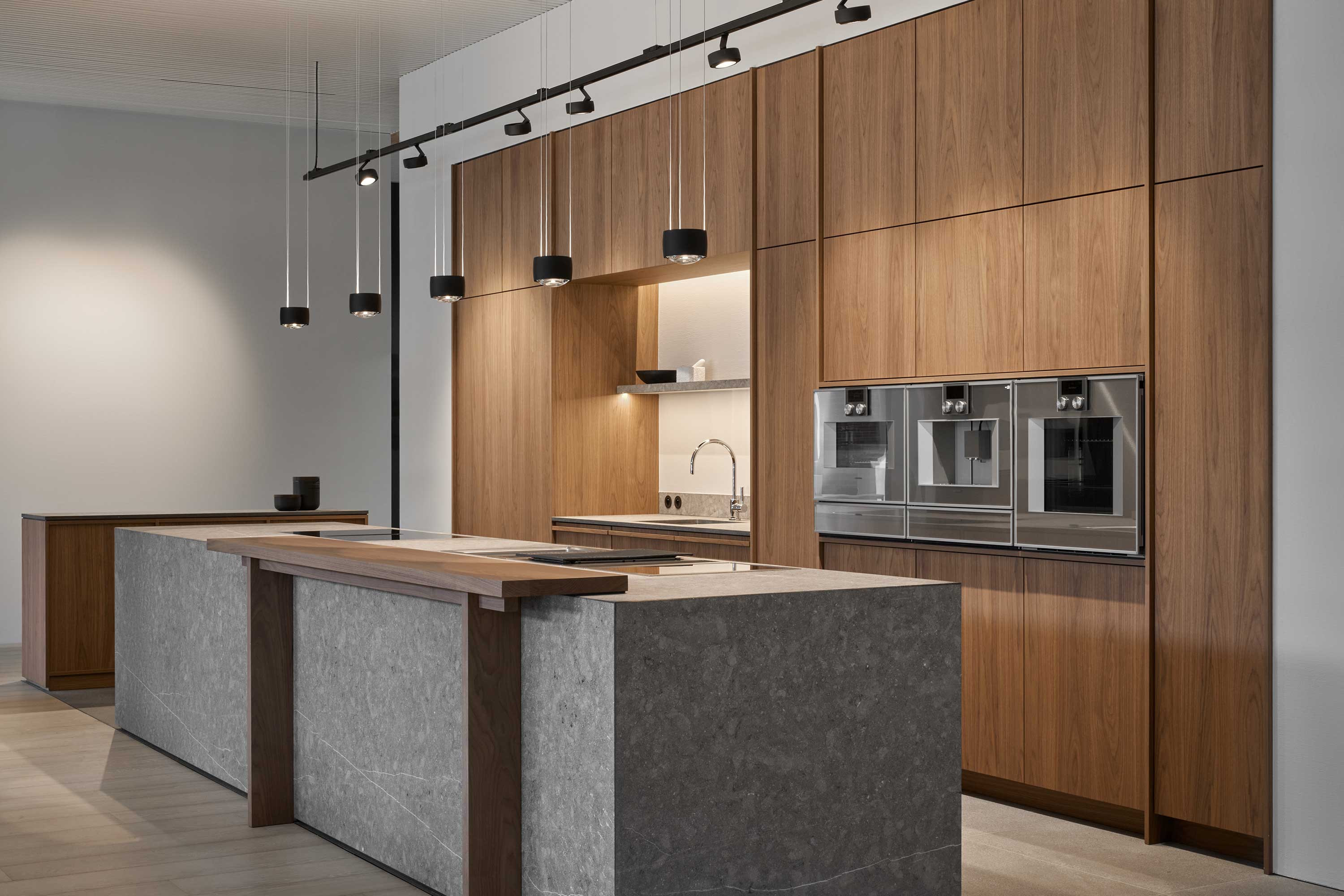 The two companies were brought together by architect and brand designer Hendrik Müller: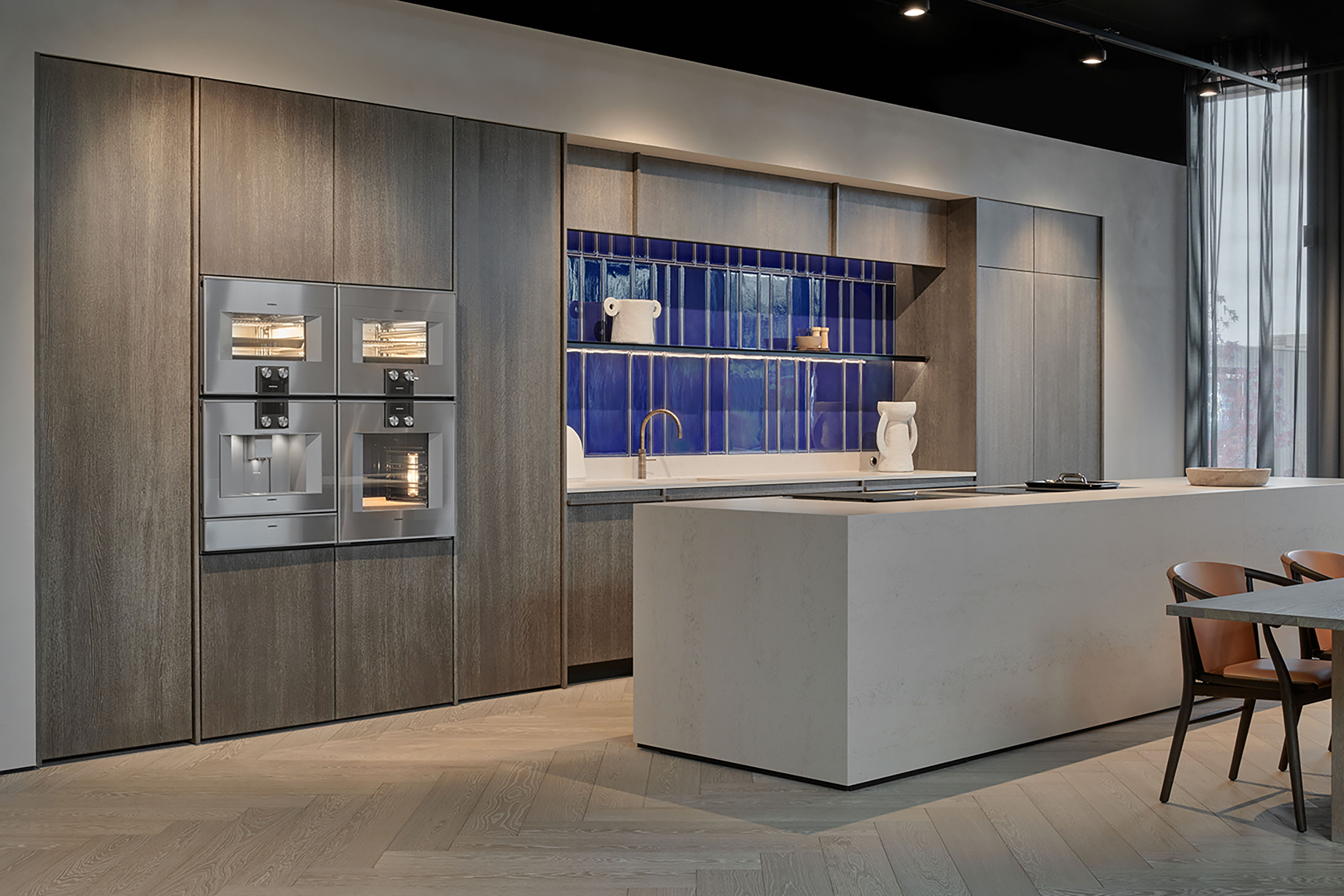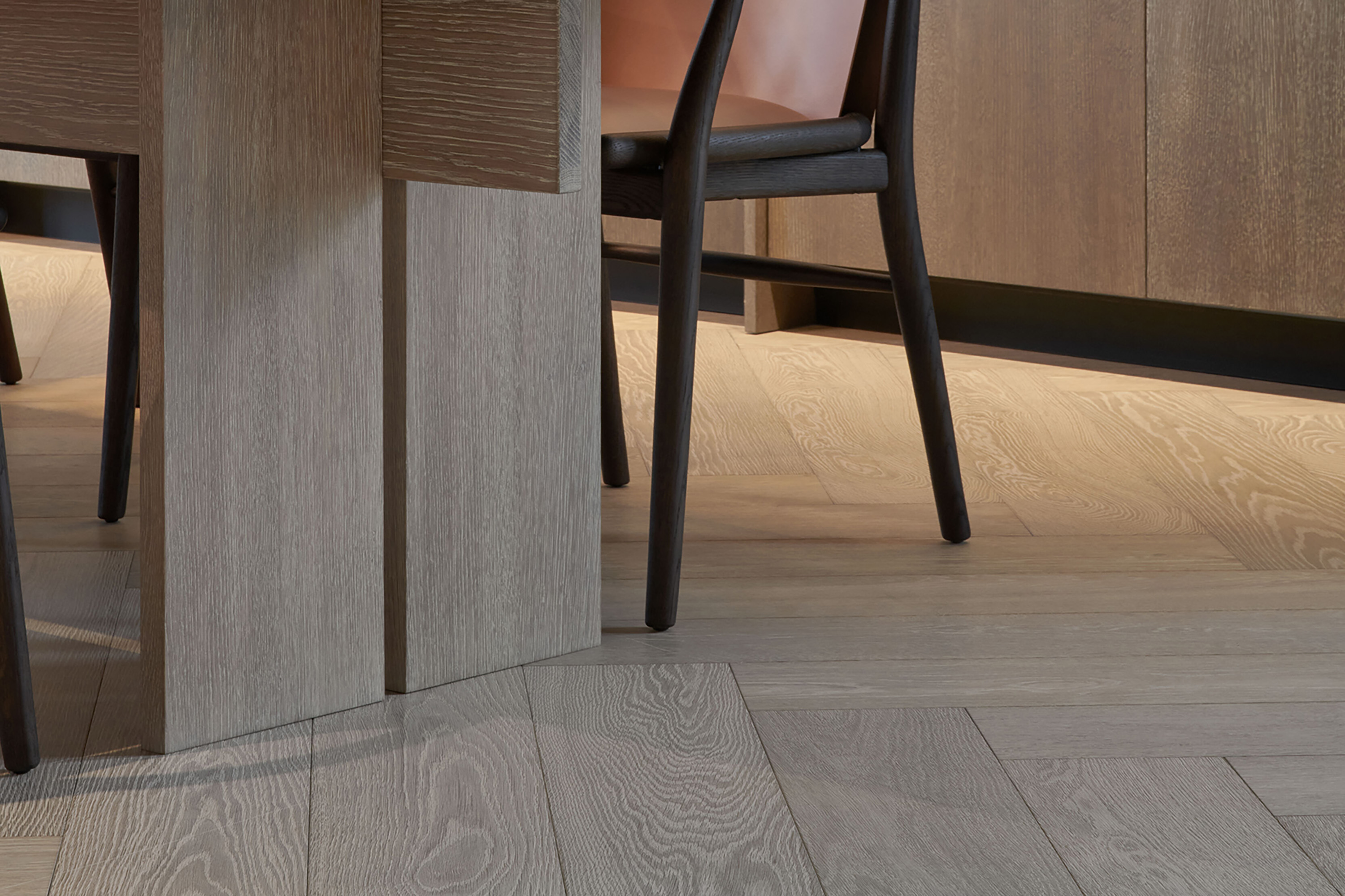 ---
The Gaggenau Home Appliances GmbH
In almost 340 years of constant change, Gaggenau has recognised that there are only three inviolable constants in the production of something special: the vision of the designer, the quality of the materials and the expertise of the craftsman. The household appliances, which have won several design awards, are manufactured at the main factory in Lipsheim, Alsace (France), as well as at other production sites in Germany, Spain and Turkey. Since 1995, the company has been a subsidiary of BSH Hausgeräte with headquarters in Munich, where management, design, marketing and sales have been based since 2003. Gaggenau employs over 550 people worldwide and is represented in over 50 countries.
Additional Gaggenau showrooms are soon to be built in Paris and Miami in cooperation with Schotten & Hansen.