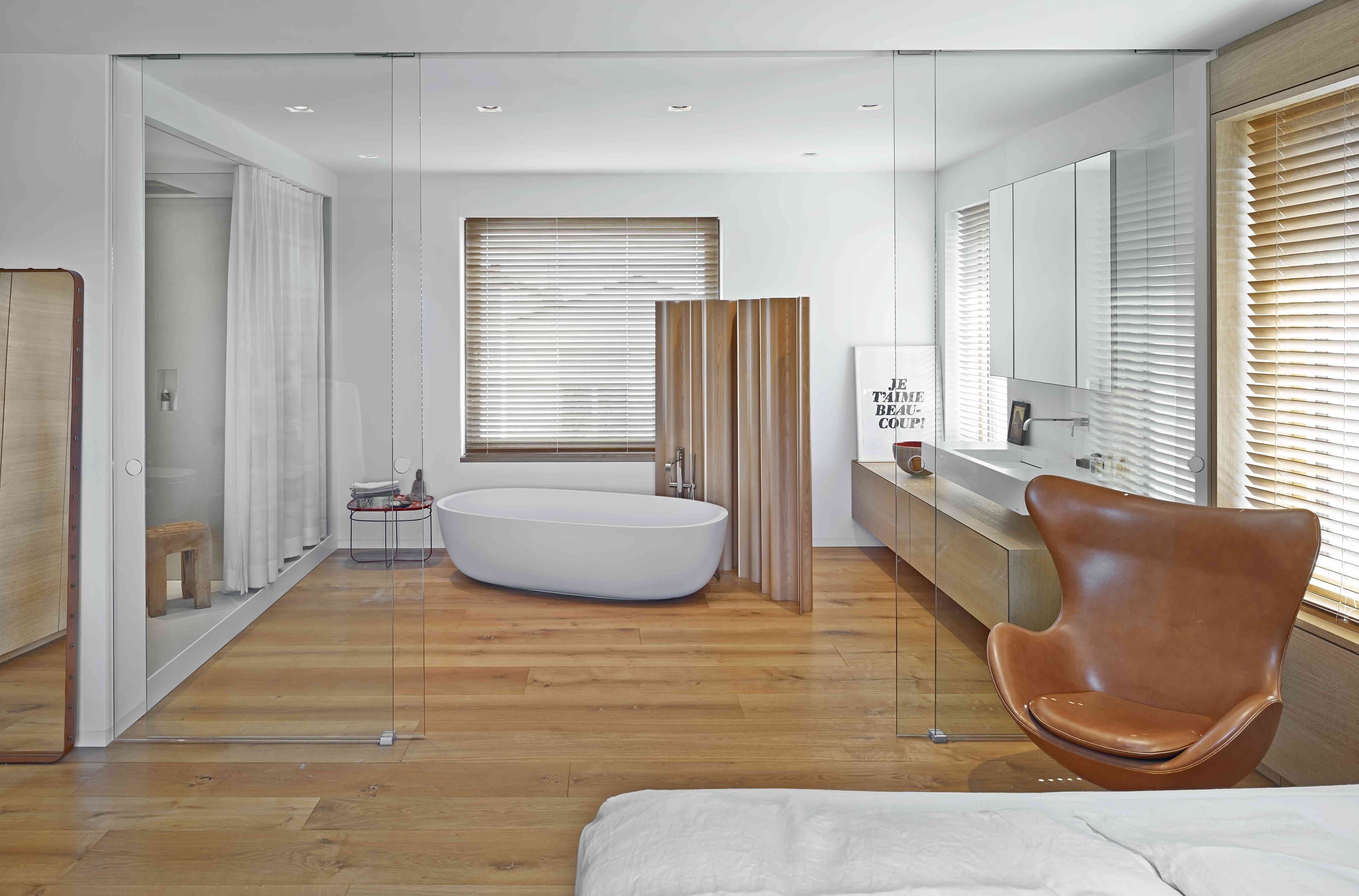 Are you still wondering whether a wooden floor would even fit in your bathroom? Then you should know that the desired products must be processed and sealed specifically for this purpose.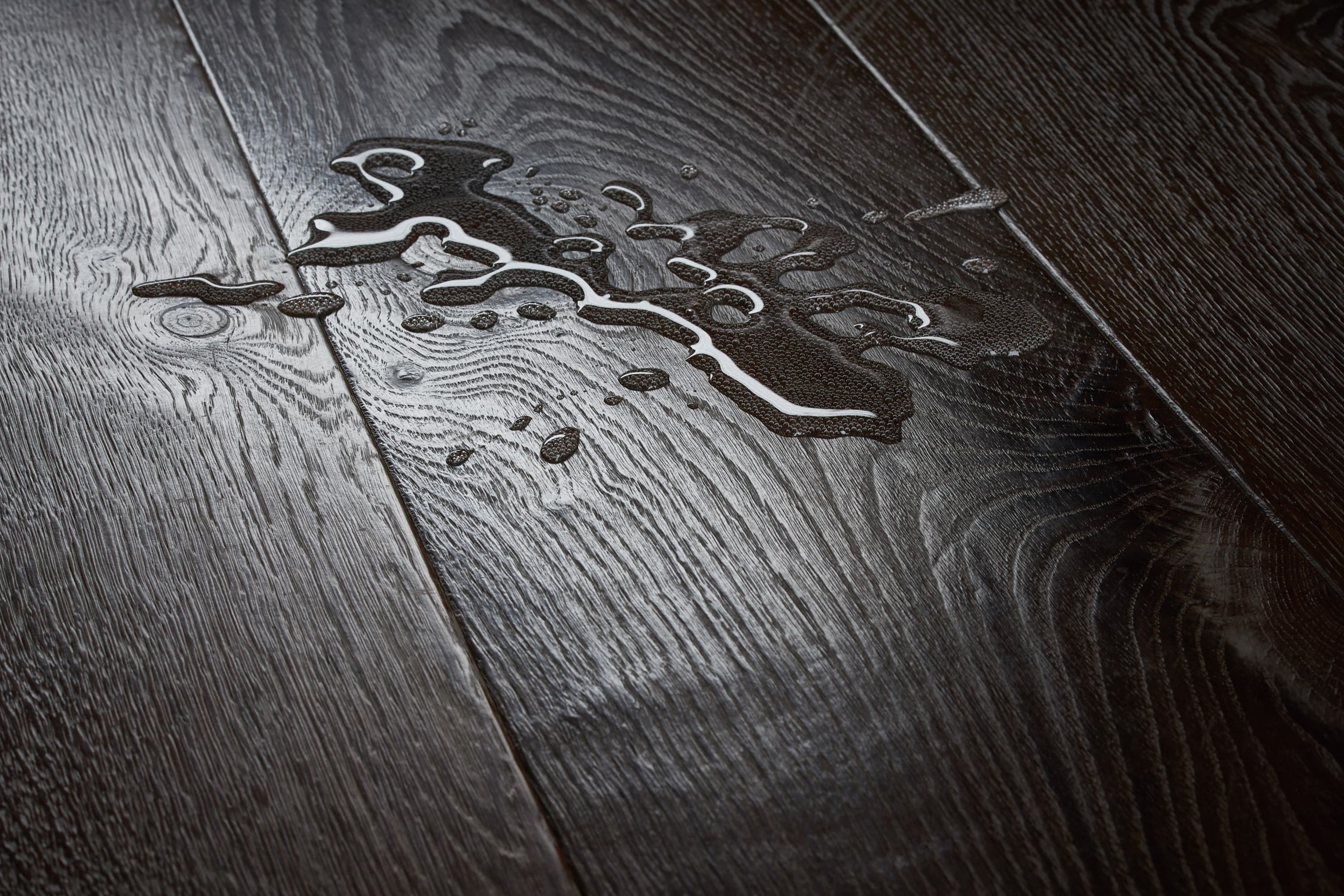 Waterproof bonding provides stability.
Schotten & Hansen planks or parquet are ideally suited for implementation in wet areas, as the wood already comes into contact with plenty of water during production. Therefore, the top layer is bonded to the substrate in a waterproof manner.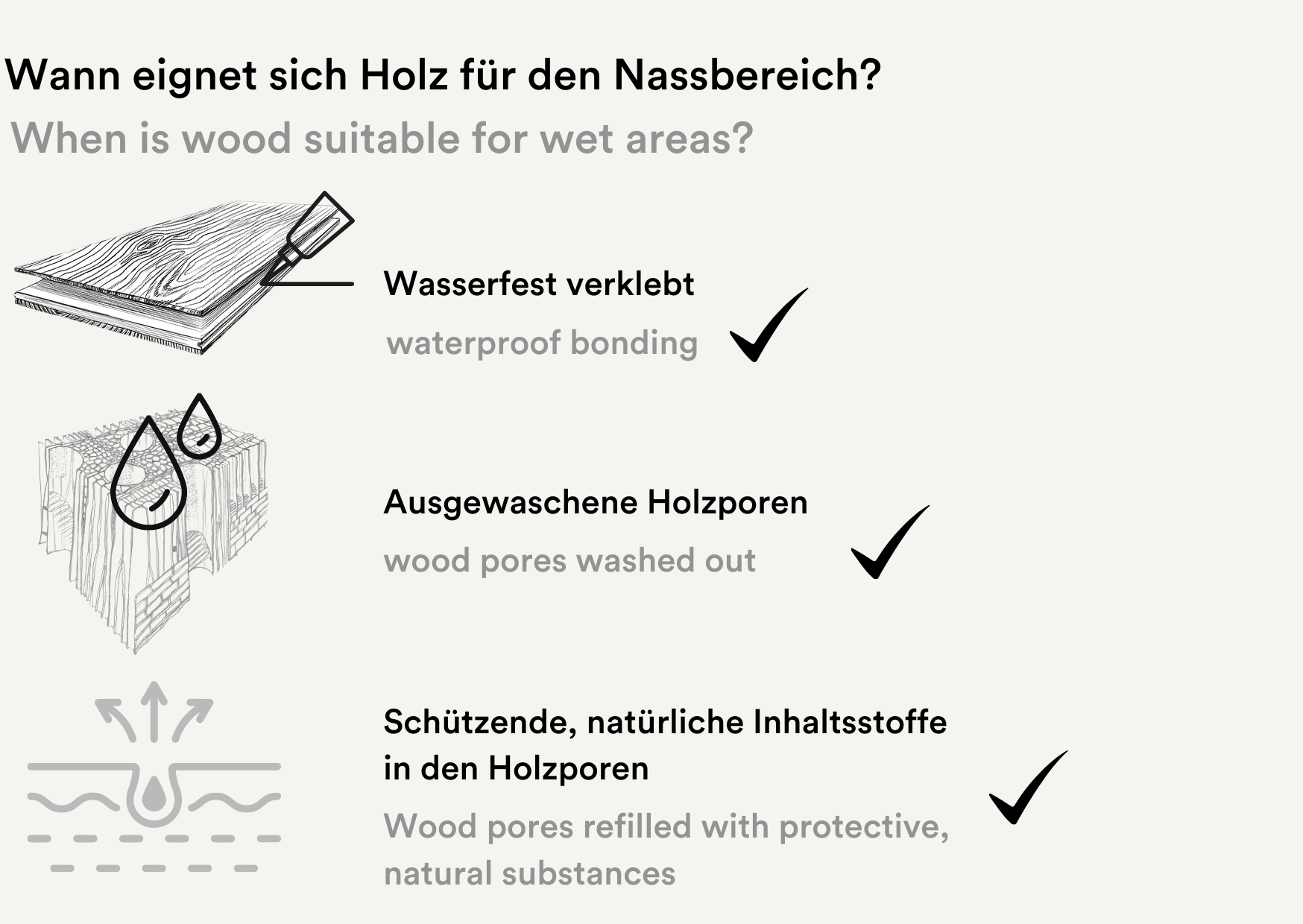 Why we wash the raw planks before colouring?
Essential ingredients that are known to be responsible for stain sensitivity and could negatively affect the long-term appearance of the wood are thus reduced. After washing, the wood pores are empty and receptive to water-repellent natural substances such as resins, waxes and oils, which protect the surface. The surface remains open to diffusion and helps regulate the indoor climate.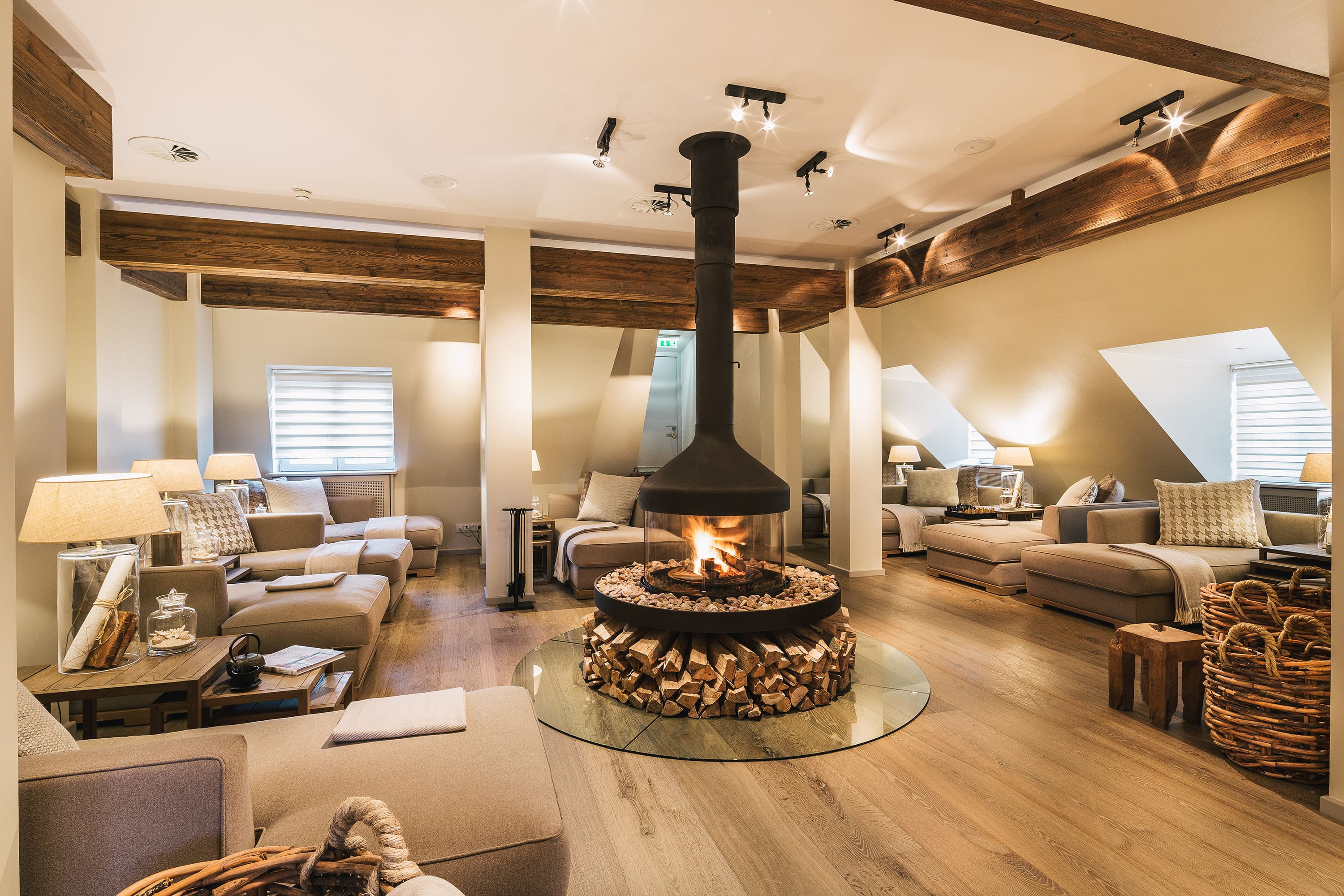 Open-pored surfaces regulate the indoor climate. Why?
It is a natural property of wood to absorb and release moisture. The diffusion openness is maintained with a natural sealant.
Optimum protection is provided by substances incorporated in care products that trees themselves produce:
Resins penetrate the wood and increase the resistance of the wood surface.
Waxes combine to form a water-repellent, stable protectivefilm on the surface. This makes the surface pflease and more resistant to dirt and moisture.
Oils penetrate deep into the wood pores, giving the surface its graceful depth effect.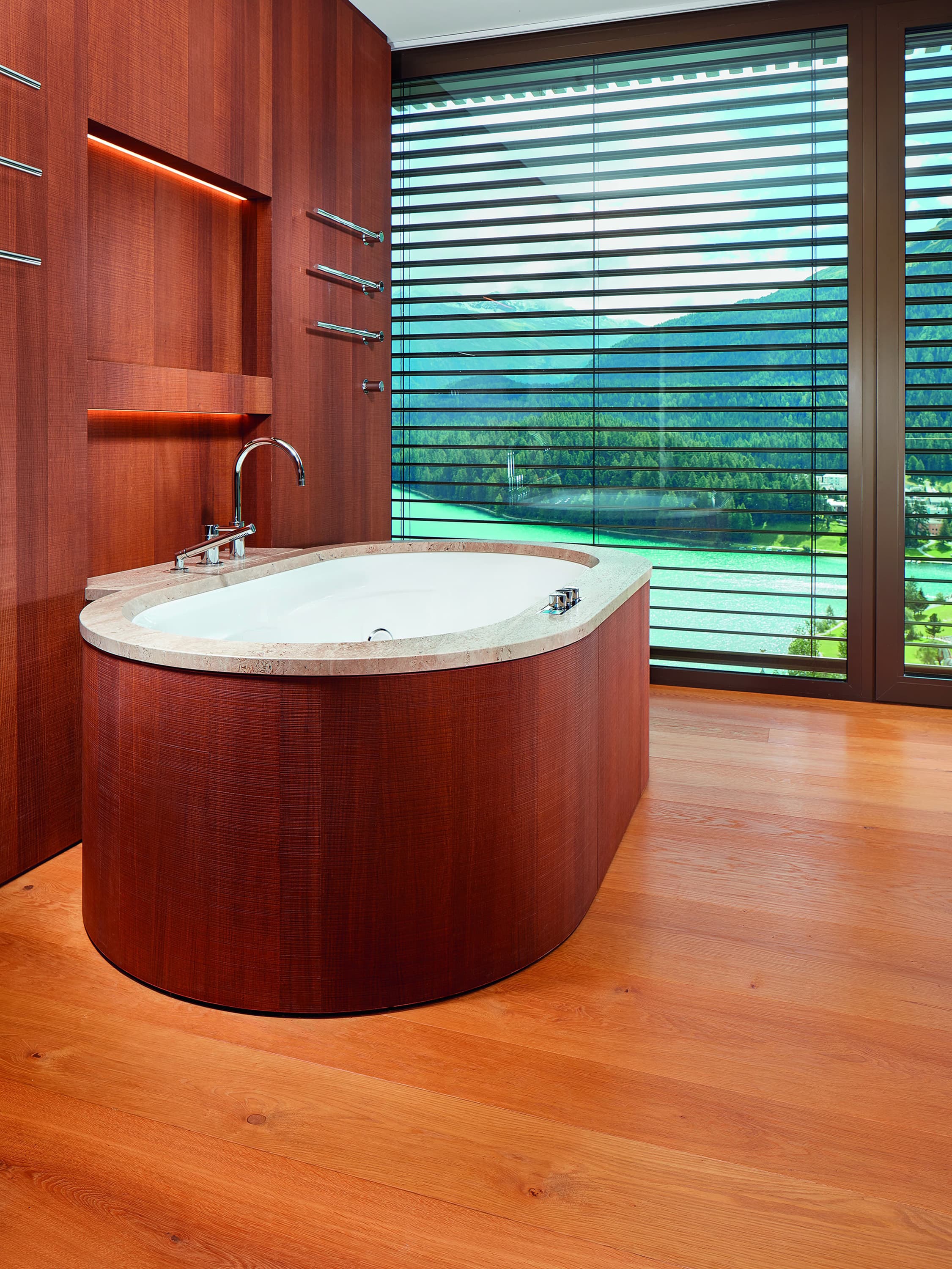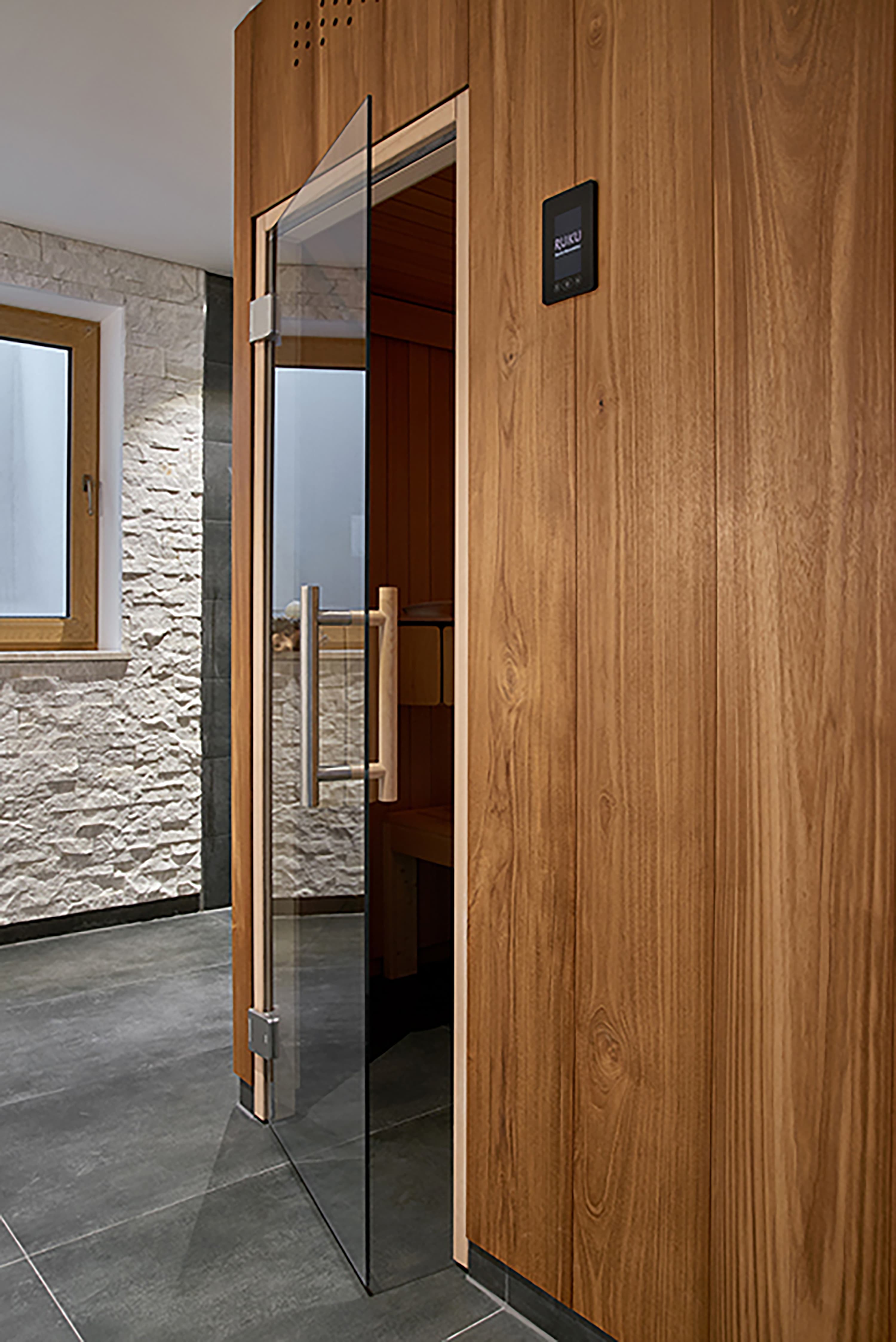 With the right care you avoid stains:
With regular cleaning and care, you ensure from the outset that stains do not occur in the first place. When the floor is saturated with oils, waxes and resins contained in the care products, the pores can no longer absorb water and stains are avoided.
Use high-quality cleaning and care products: The agents developed in our in-house laboratory provide optimum protection even in damp conditions.
It is advisable to remove water splashes directly. For example, place a towel in front of the bathtub.
Use metal objects for furnishing that do not rust.
Check regularly whether the lotus effect is still working. If water no longer beads off reliably and soaks into the wood quickly, it is time for a basic care session. Shorten the care intervals with Wood Soap and increase the dosage if necessary. In addition, use our Wood Lotion to supply the surface with the missing nutrients.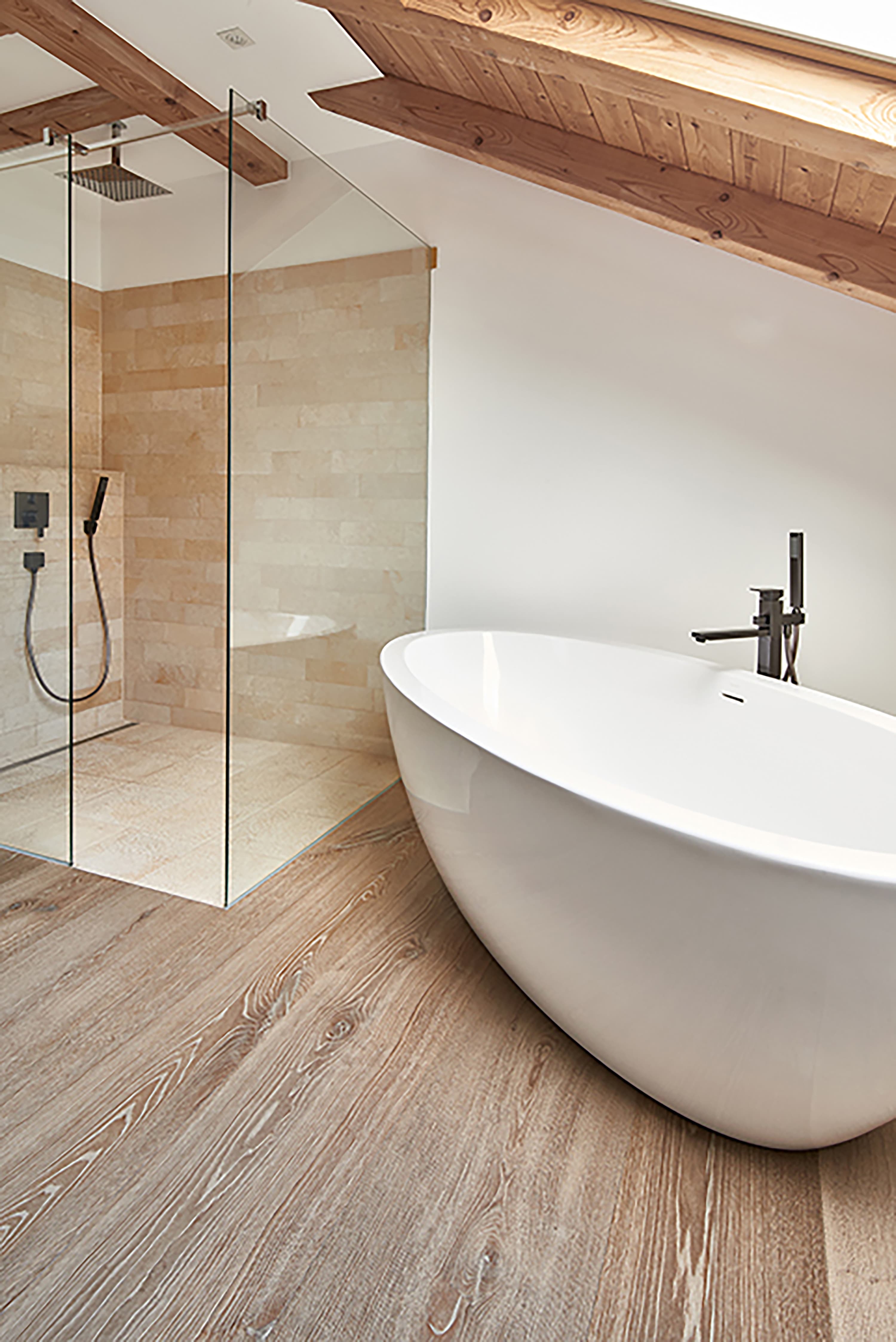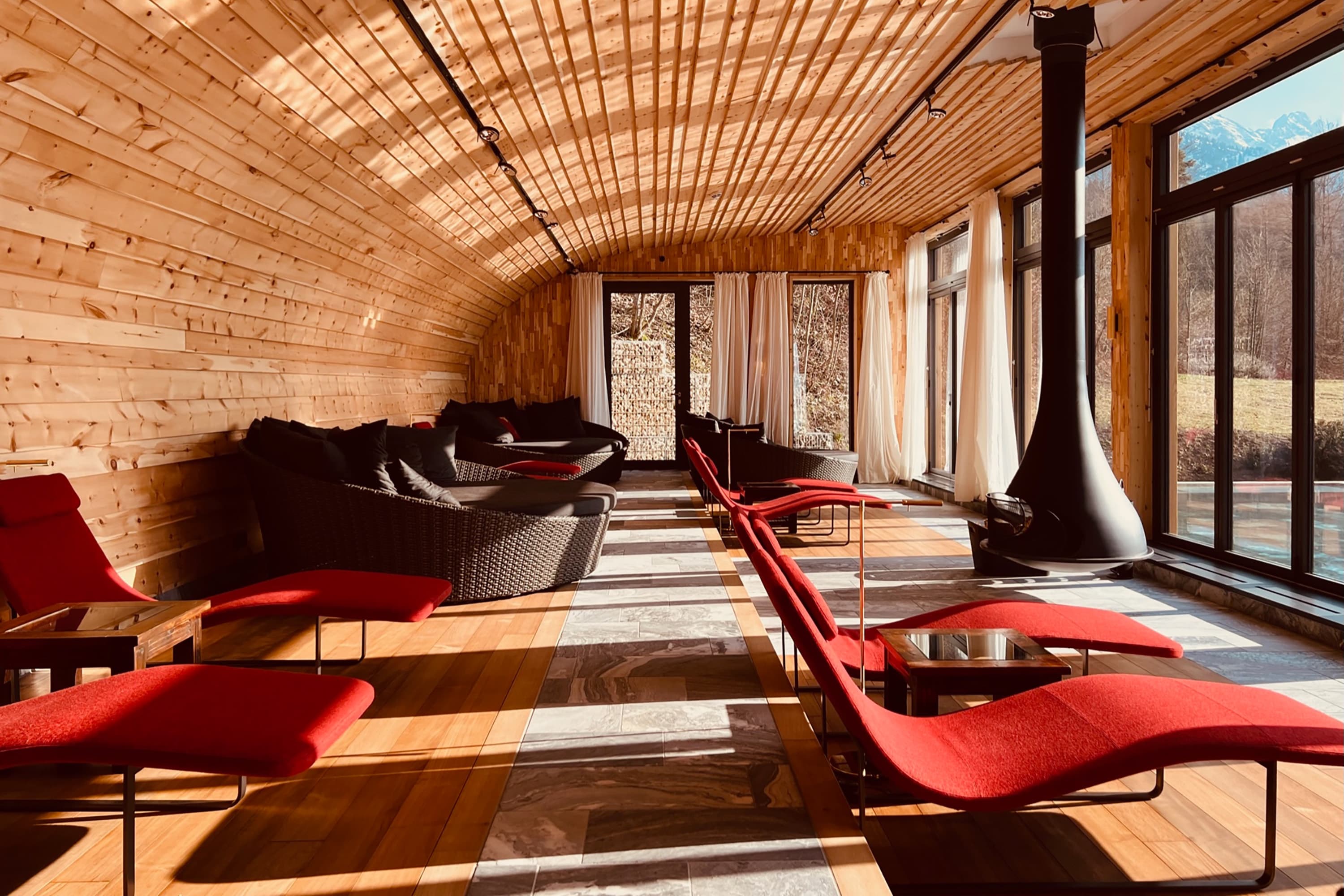 Drying increases resistance.
You have heard that wood changes negatively when it is permanently in contact with moisture? Untreated wood swells and cracks, that's true. To ensure that the appearance on the floor or on furniture surfaces does not change seriously, the construction consists of several layers that give each other support. In addition, the wood is dried with a special process before processing. This reduces subsequent swelling and shrinkage so that no cracks occur and it remains dimensionally stable. The feel is more pronounced, the wood structure can be clearly felt. Which is a pleasure, especially when walking barefoot.