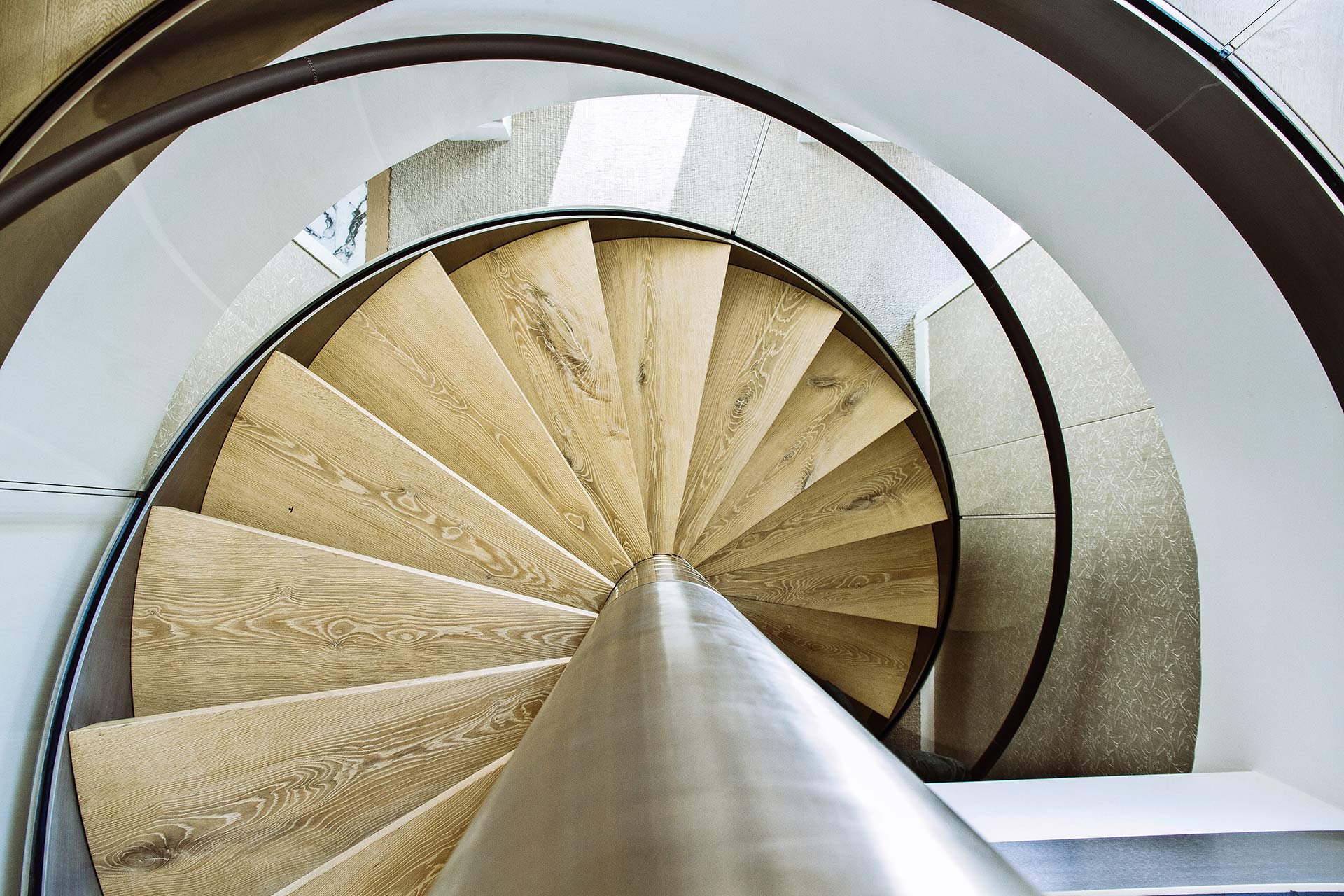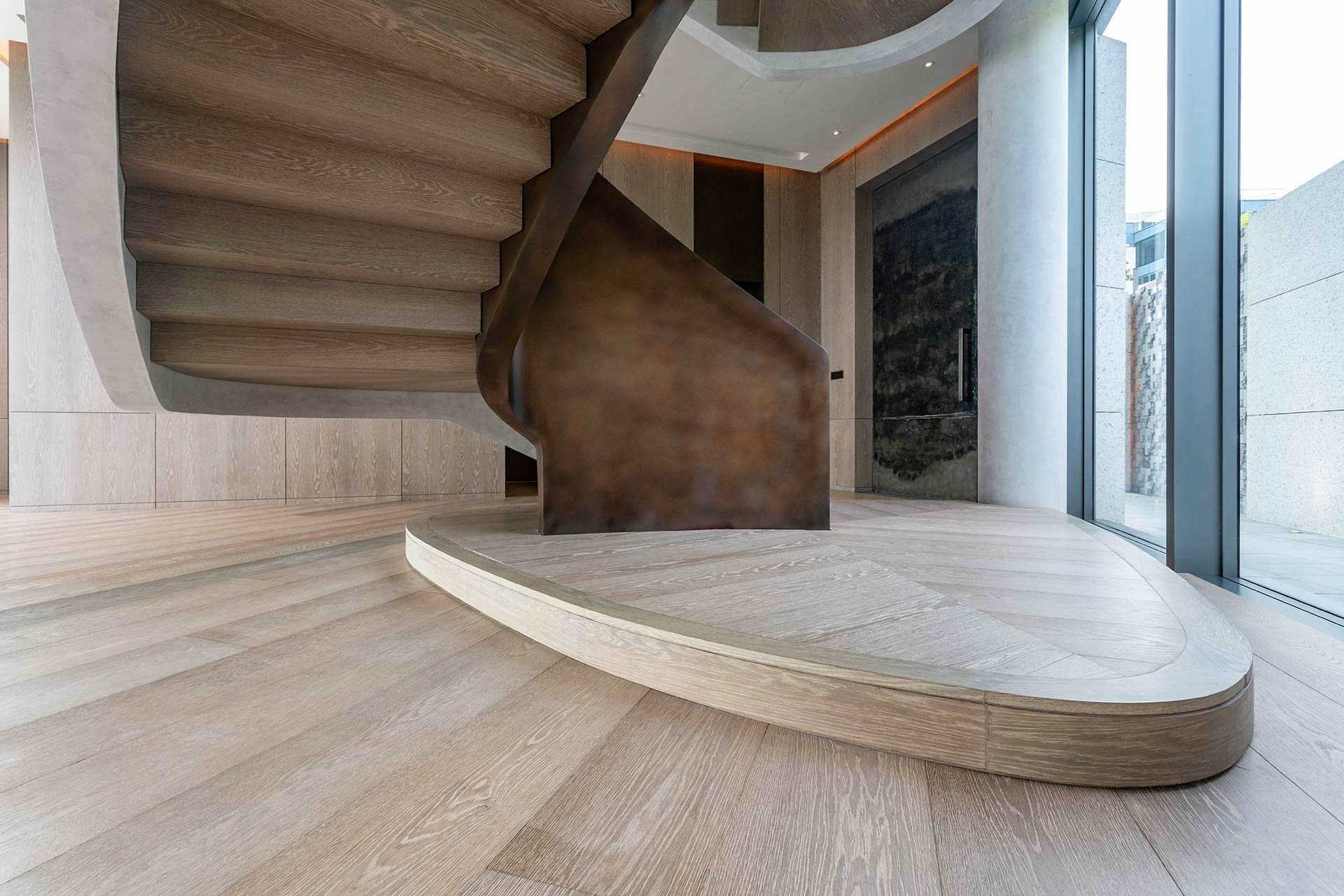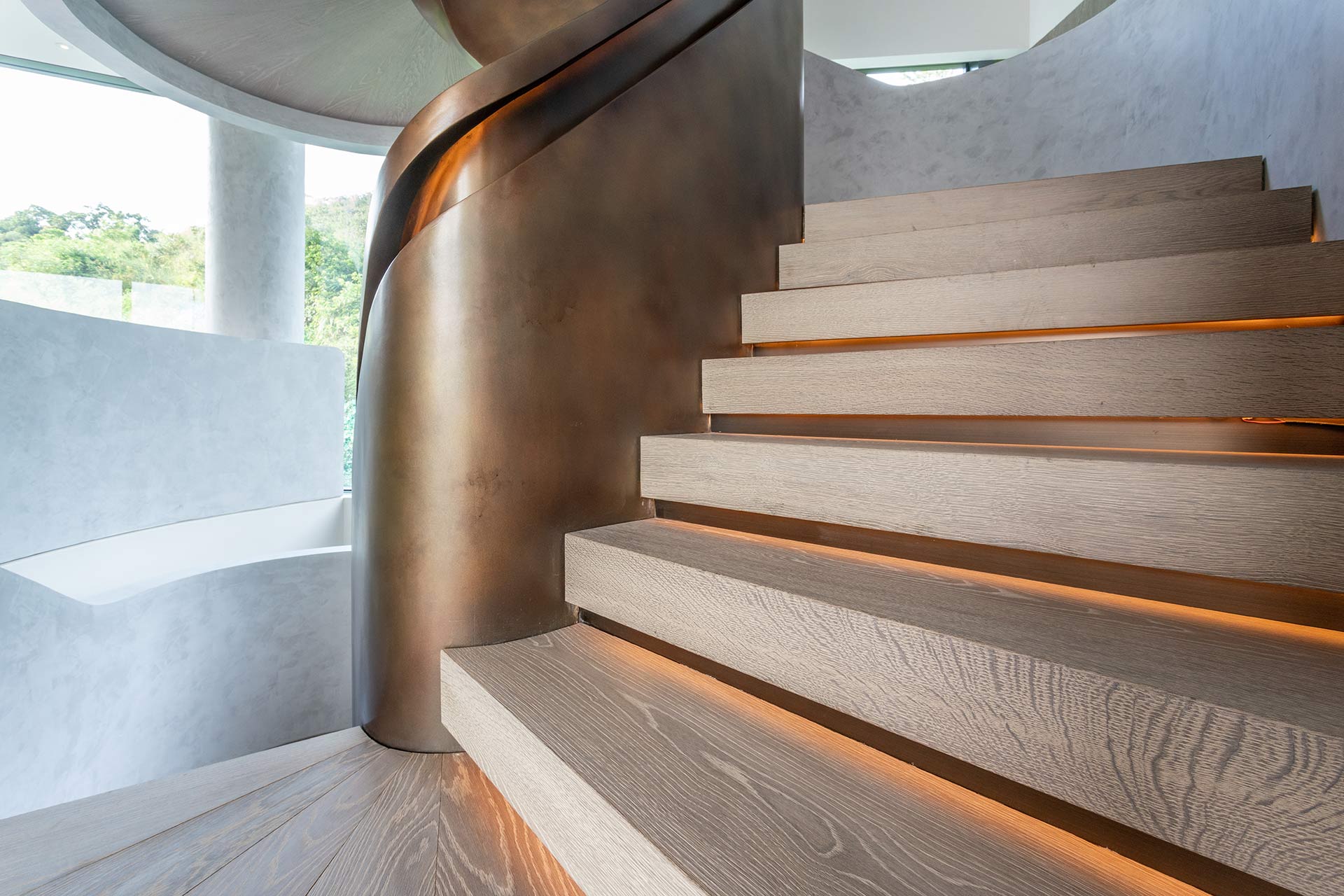 ---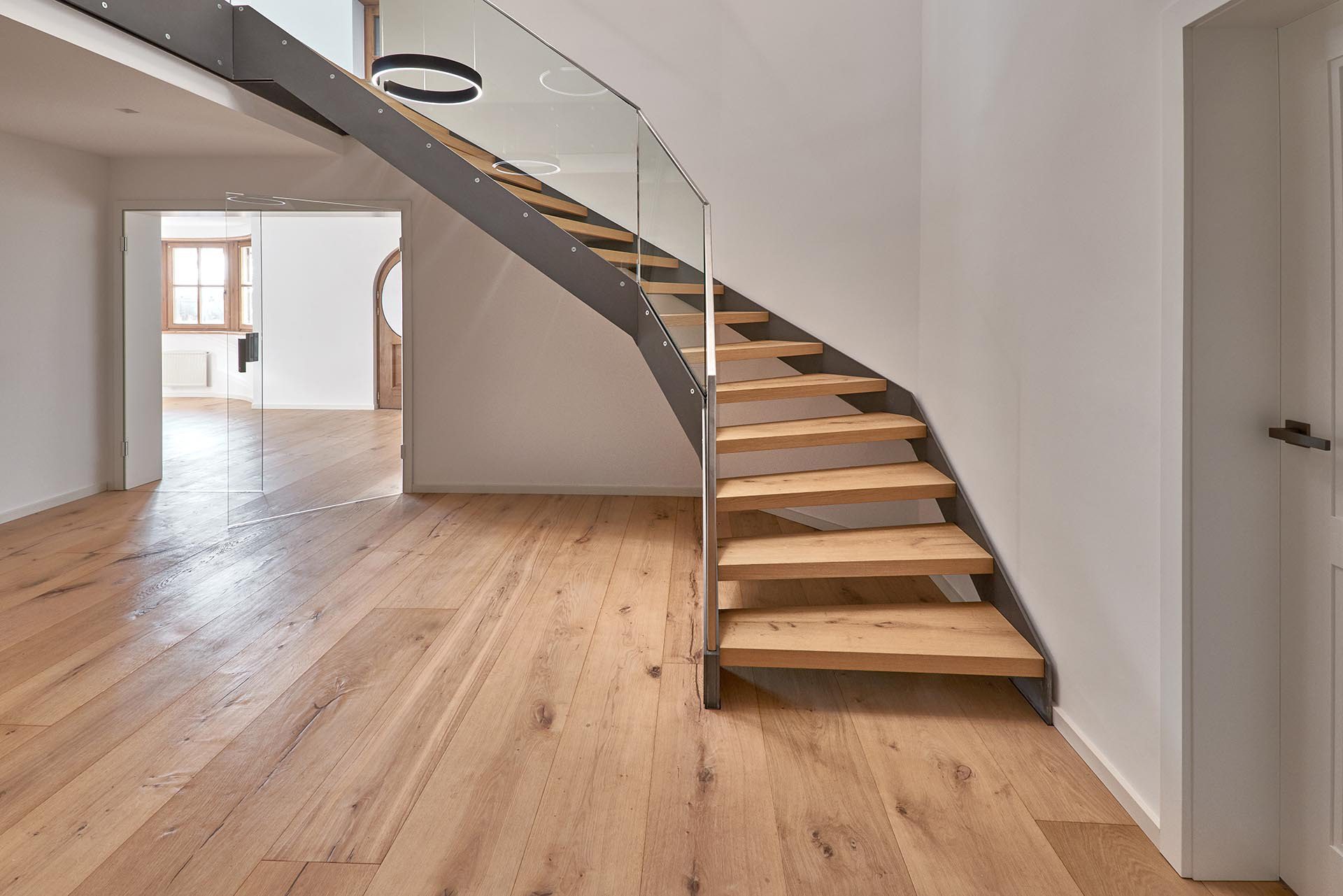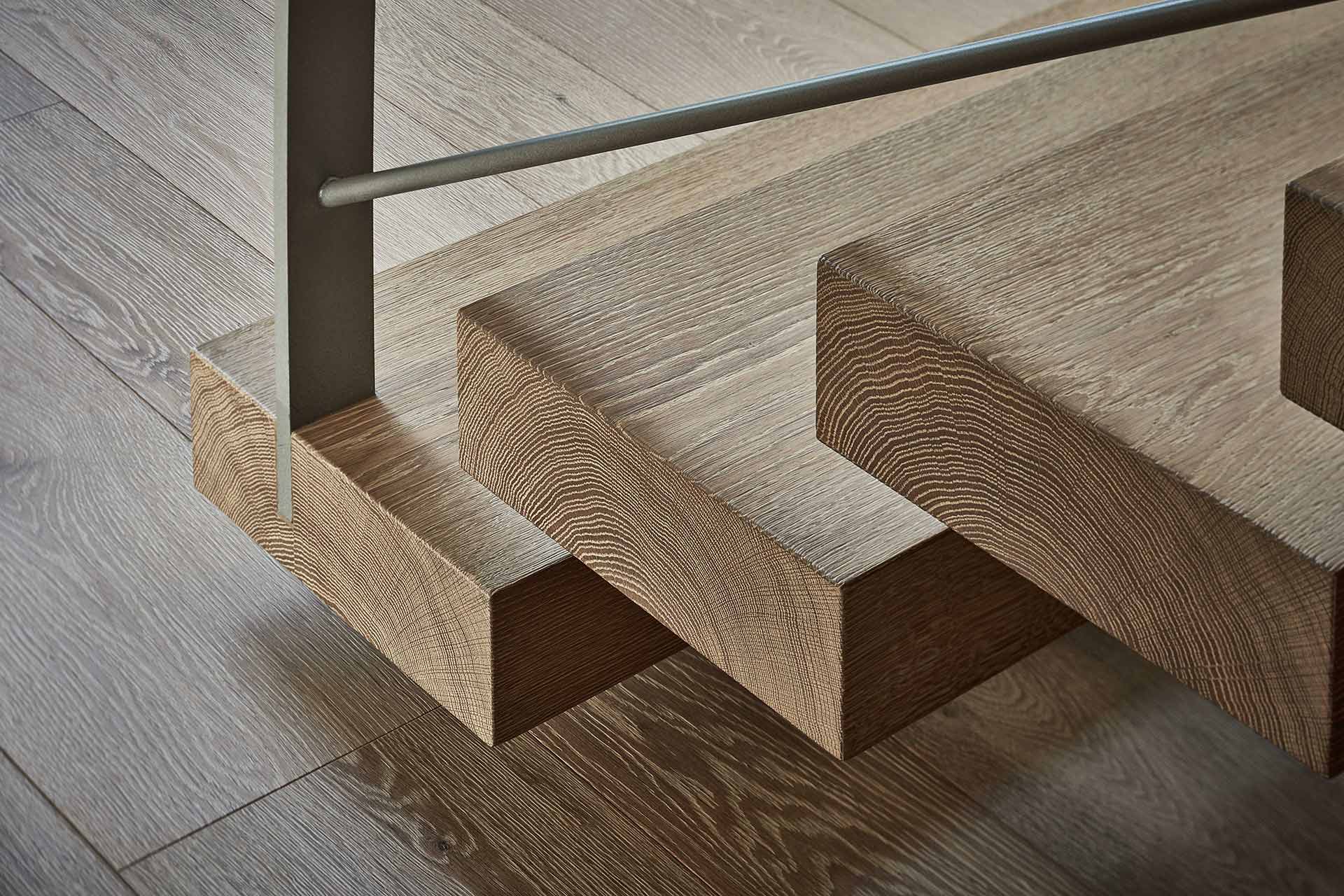 ---
Stair treads should primarily be functional and connect two rooms, floors or levels. Nothing more? Should they be discreetly subordinate to the design of the room? Or should they be set in scene as a room-defining element?
No matter what demands a staircase has to meet - Schotten & Hansen takes into account the individual style of the house as well as the taste of the owners when manufacturing the steps by hand.
Thanks to the multi-layer construction typical of the manufactured products, a uniform material, colour and surface design can be continued from the floor to the walls, ceilings, doors, furniture fronts and even the stairs.