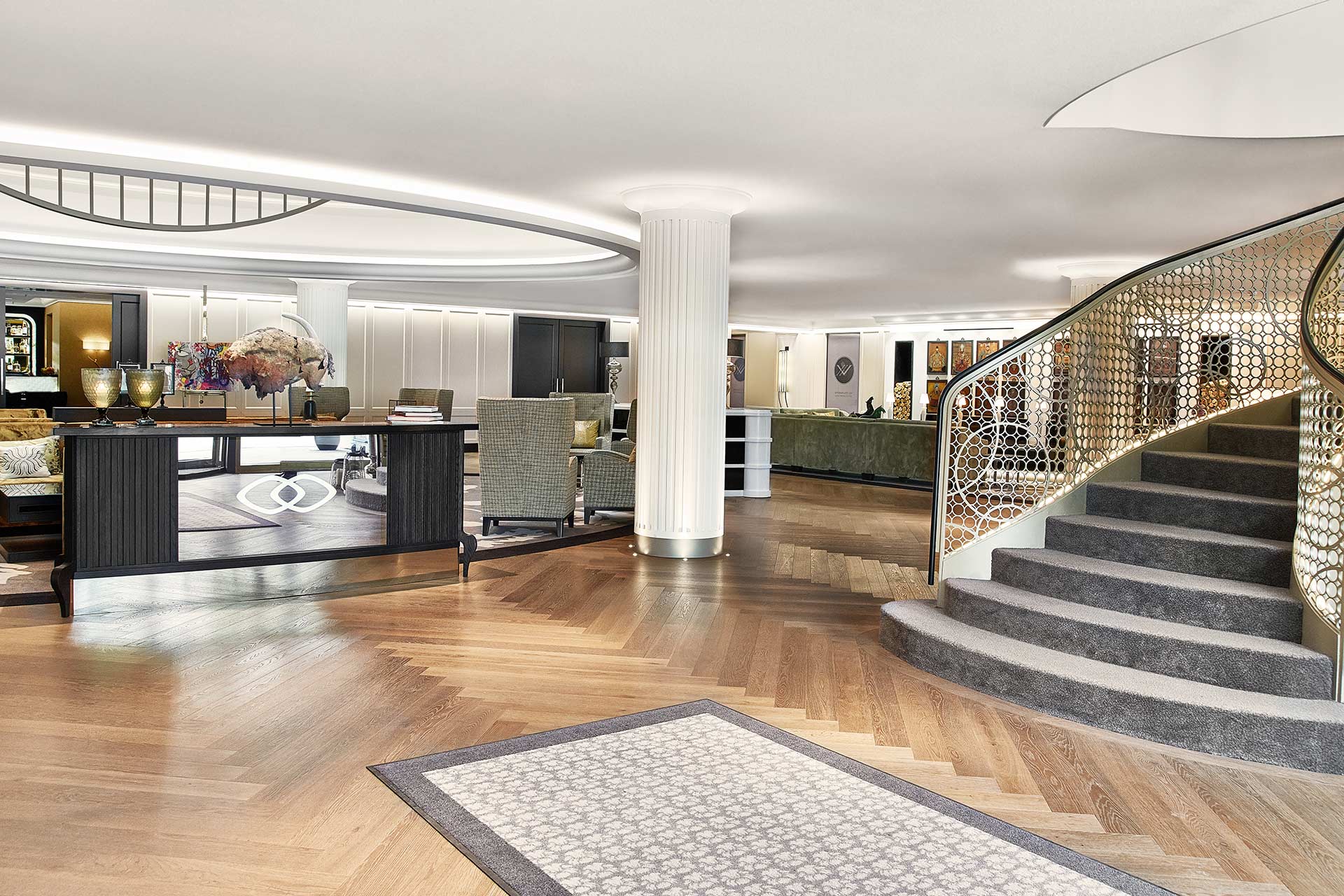 ---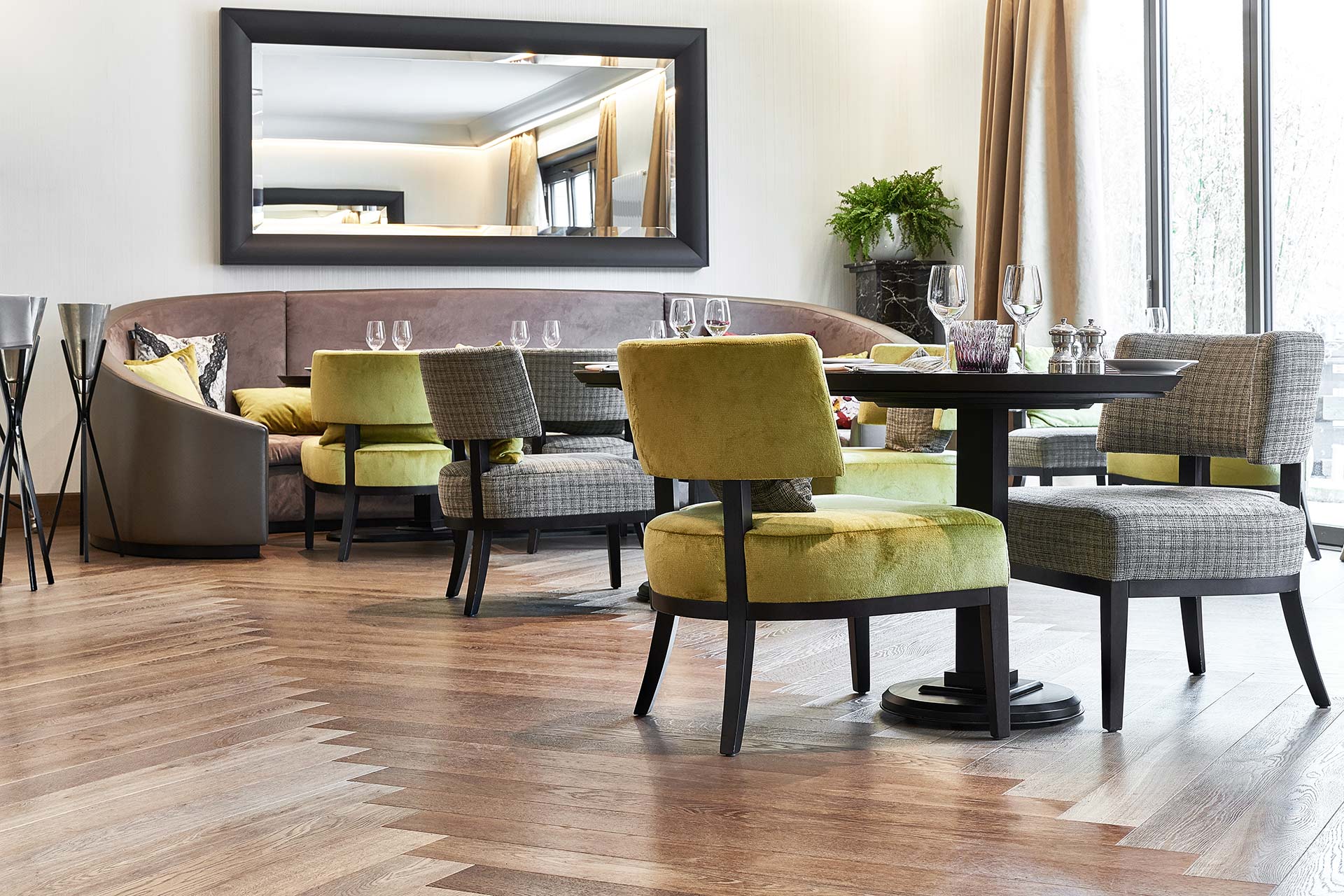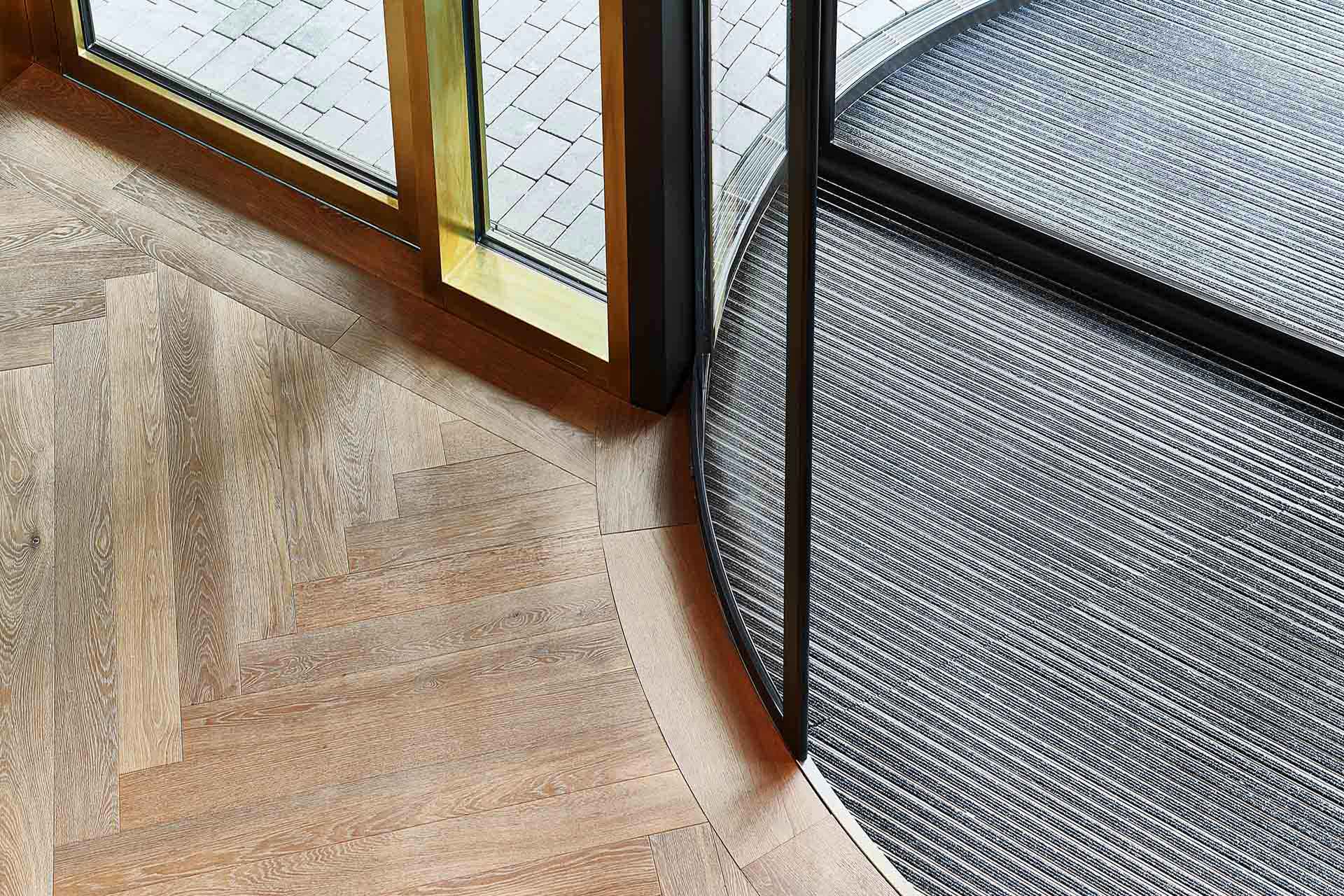 ---
Numerous completed projects in the hospitality sector show that these concerns can be overcome. Schotten & Hansen wooden floors can now be found in many hotels and restaurants around the world, including 10 Firmdale hotels in London and New York; 17 Motel One hotels in Germany, Poland and the Netherlands; the Hotel Vier Jahreszeiten in Hamburg; the D'Angleterre in Copenhagen and the Sofitel Frankfurt Opera with the Schönemann restaurant.
This success and the popularity of Schotten & Hansens' wooden floors is no coincidence: they create this wonderfully homely feeling for the guests, radiate warmth and a feel-good atmosphere, while blending perfectly into the surrounding interior of the hotel. For the hotel or restaurant owner, the advantages are endless: the multi-layer structure of the manufactured products allows wood to serves as a connecting element beyond the floor, for stairs, doors, wall and ceiling paneling, as well as, acoustically relevant solutions.
Due to the complex processing and robust protective layer of natural resins, waxes and oils, the wooden surfaces are ideal for rooms with high foot traffic volumes. The surfaces do not have to be sanded down and are just as easy to clean during maintenance. Schotten & Hansen advises and supports the hotel operators, from the very beginning, on the topics of cleaning and care as it is a prerequisite for a long lasting product.
Thanks to the high-quality selection of materials, workmanship and care, a Schotten & Hansen floor considerably exceeds the conventional life cycles of traditional products.