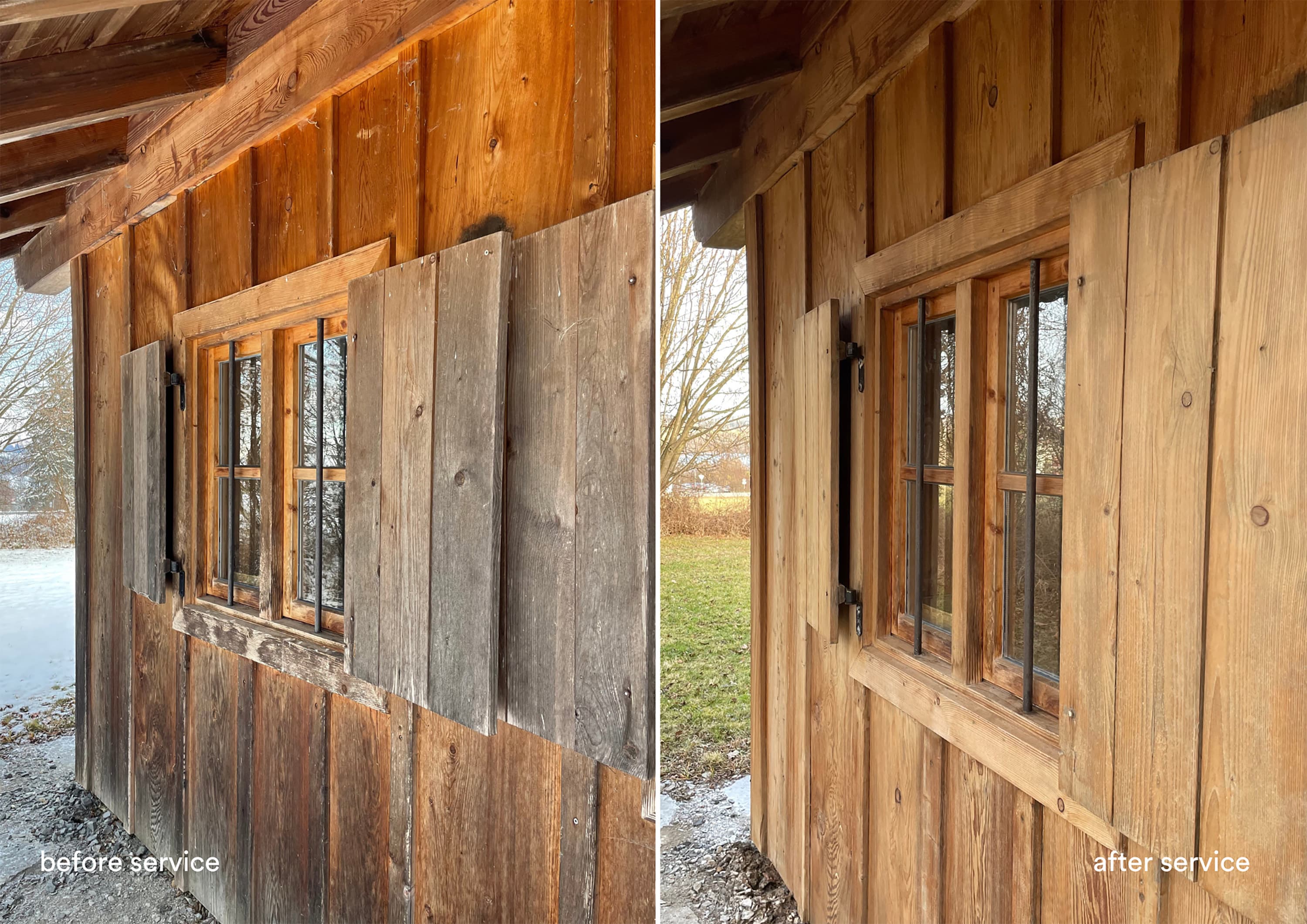 Wood outdoors loses its intense colouring over time due to weathering and becomes colourless and grey. This is a natural process on unprotected wooden surfaces, as the lignin contained in the wood and responsible for the distinctive wood colour is not UV-resistant and decomposes with prolonged exposure to sunlight. This process causes the colour to disappear more and more until only the grey-silver cellulose is visible on the surface.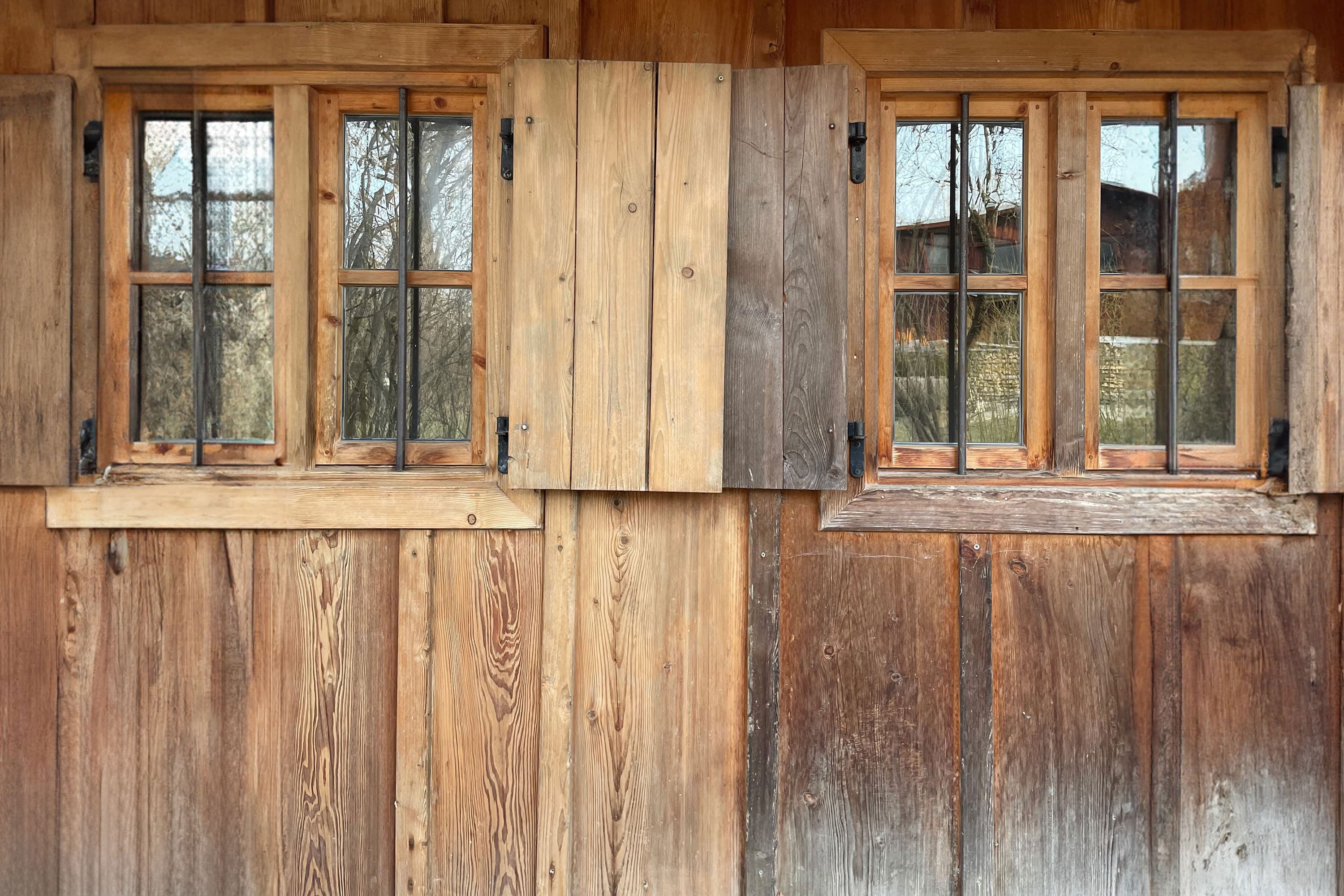 Wood Soap Plus Exterior removes this greying quickly and in an environmentally friendly way by removing the top layer of cellulose. Unlike conventional products, which usually contain bleaching agents that are harmful to the environment and health, the soaps produced in the Schotten & Hansen laboratory are made of natural, harmless ingredients.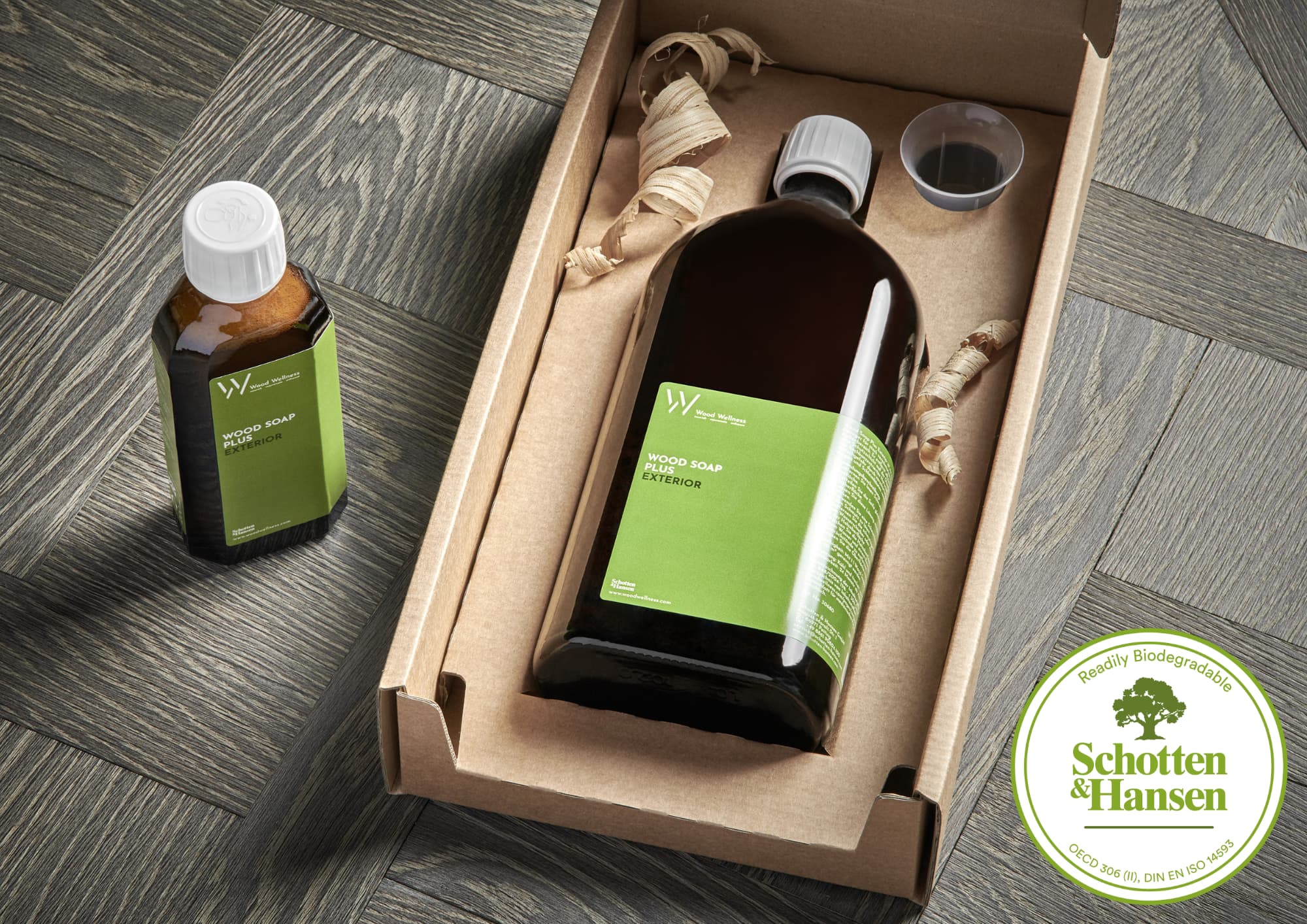 All ingredients of the natural soap are fragrance-free and easily biodegradable in fresh and sea water. Wood Soap Plus Exterior is available in pack sizes of 200 millilitres and one or five litres from the Wood Wellness Onlineshop.