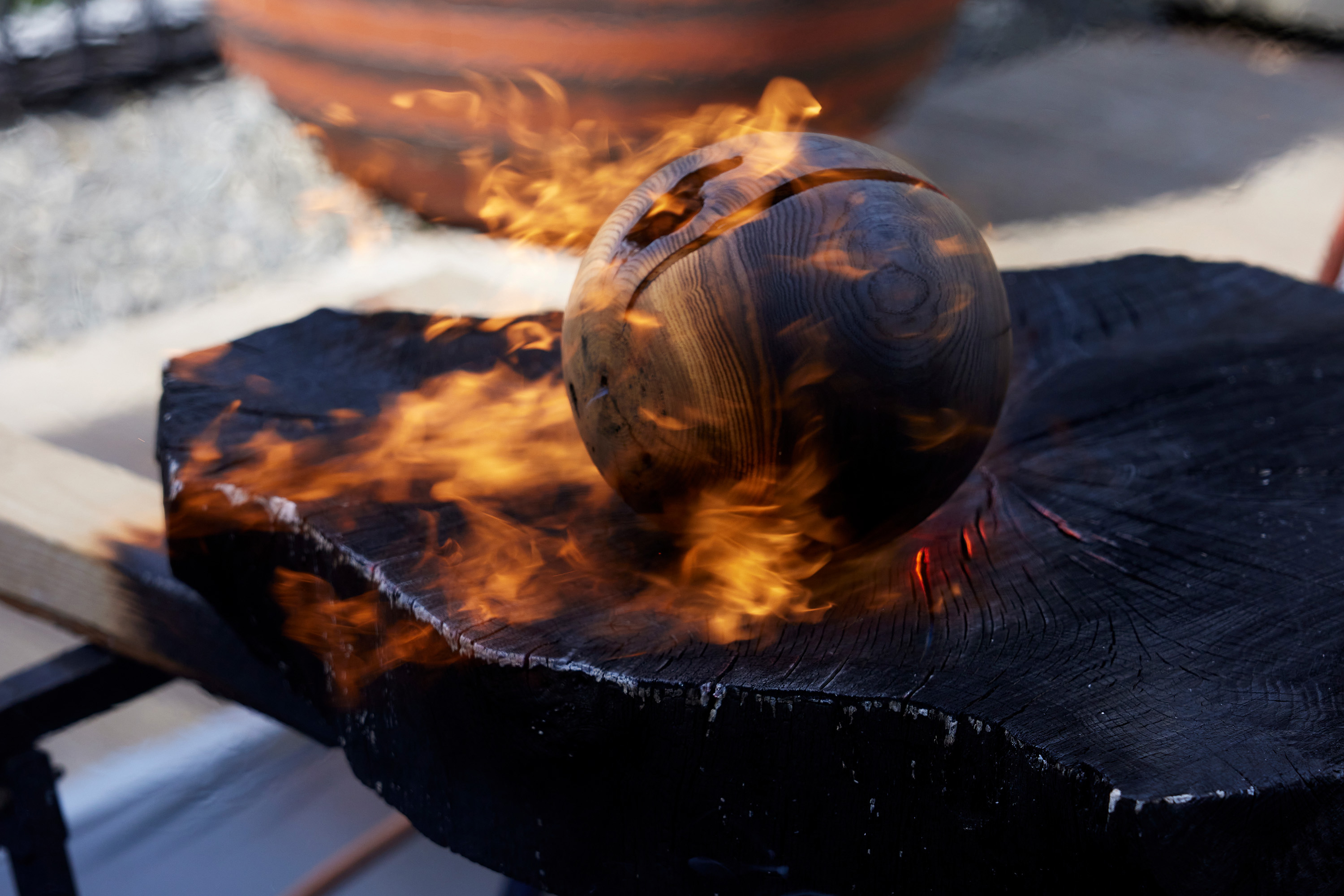 Wood is more than a raw material. Each piece carries stories within it. A good craftsman recognises the life story of a tree and brings it to light through creative intervention in such a way that it can still be read in furniture. Stefan Knopp and the manufacturer Schotten & Hansen have developed special methods over decades to let the wood speak for itself. At two events in Salzburg and Vienna, they will demonstrate live how the elements of water and fire bring the stories in wood to life.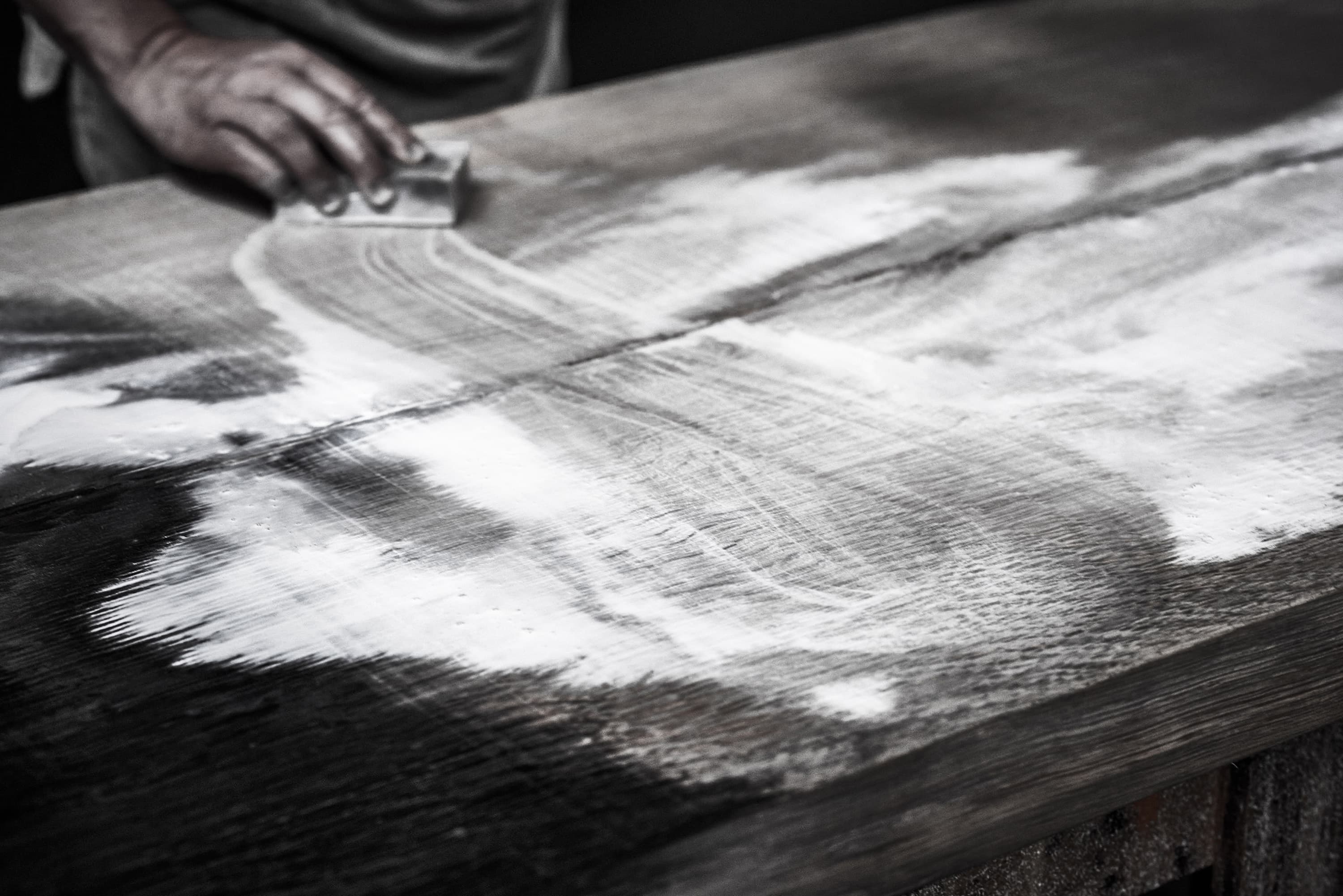 The Light - Event for the 30th anniversary of the company
As special guests, Stefan Knopp and Bernhard Heinloth will enrich the anniversary evening with a live performance on 28 September from 5 p.m. in the Salzburg showroom "Das Licht - light architecture and design at its best".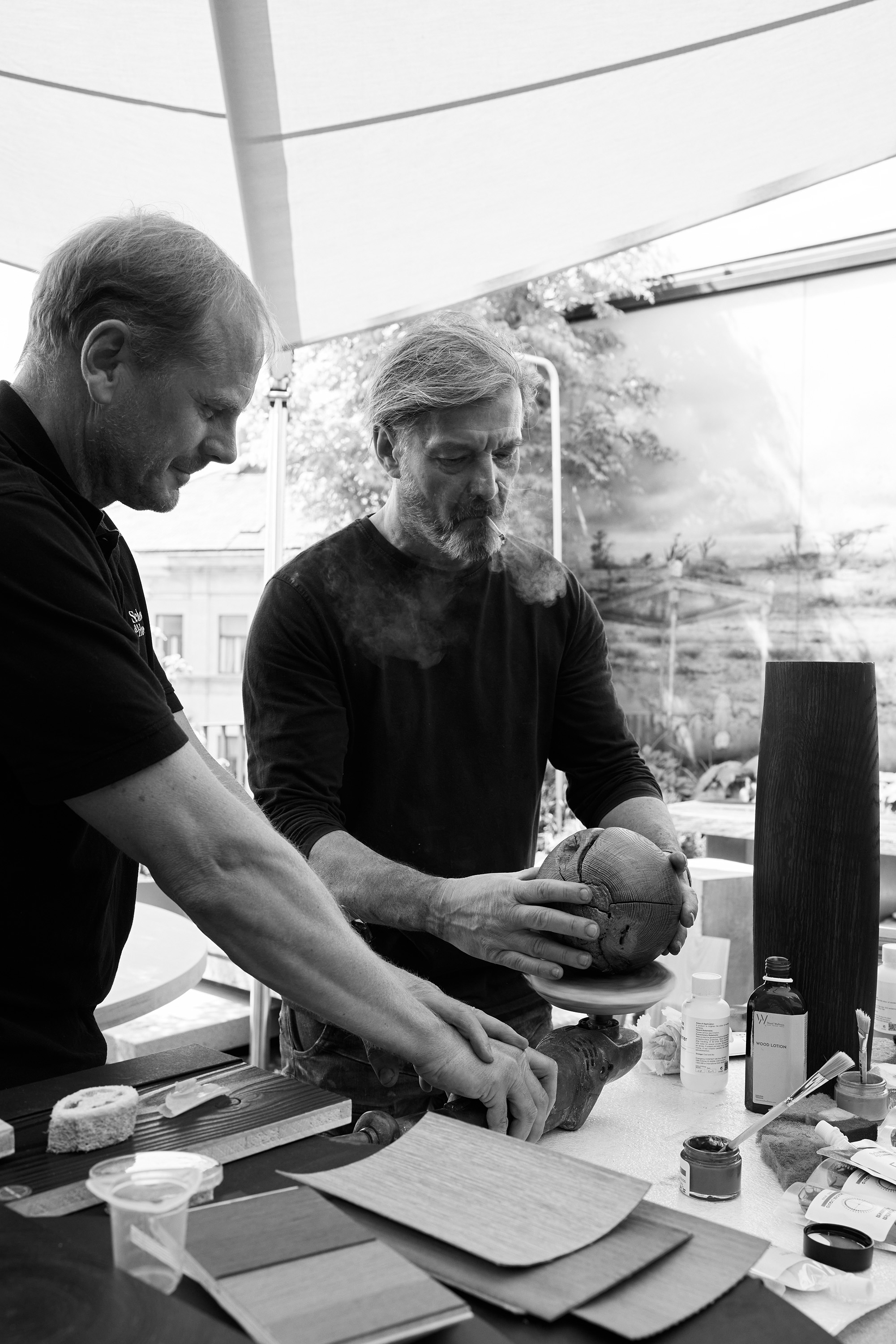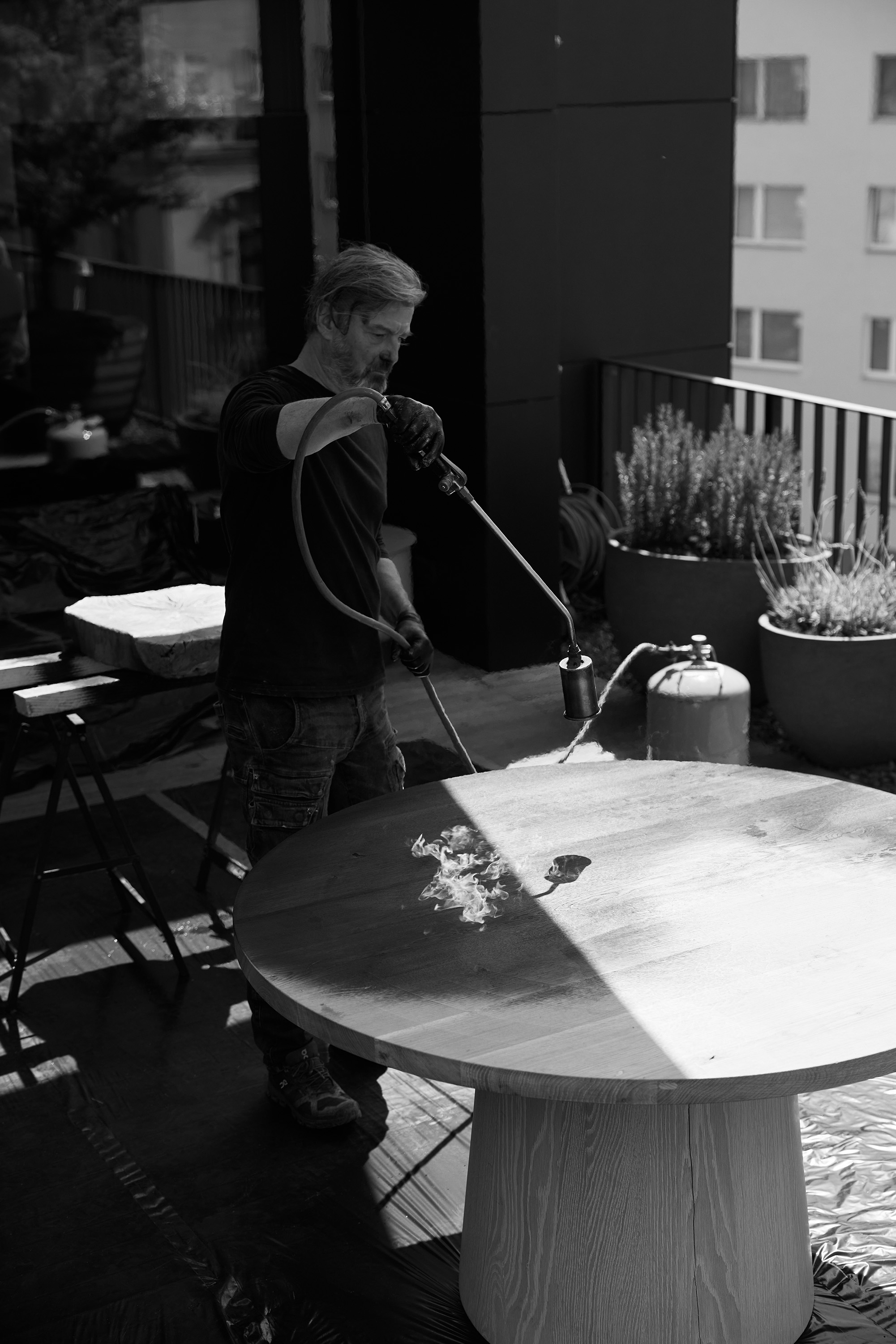 Formdepot Talks at the Design District 2023
As part of this year's Design District living and lifestyle fair, Schotten & Hansen will be exhibiting with Formdepot at the Hofburg Vienna from 6 to 8 October. Stefan Knopp and Bernhard Heinloth will take part in the FORMDEPOT TALKS on 6 October at 2 pm. They will explain their passion for wood as a material and their search for unique imperfection.

---
You are cordially invited to the live performance:
Das Licht turns 30: 28 September | 5 p.m. | Ernst-Sompek-Str. 3, 5020 SALZBURG
DESIGN DISTRICT (6 to 8 October): Formdepot Talk on 6 October at 2 pm at Hofburg Vienna | Abelegasse 10 | 1160 VIENNA | registration