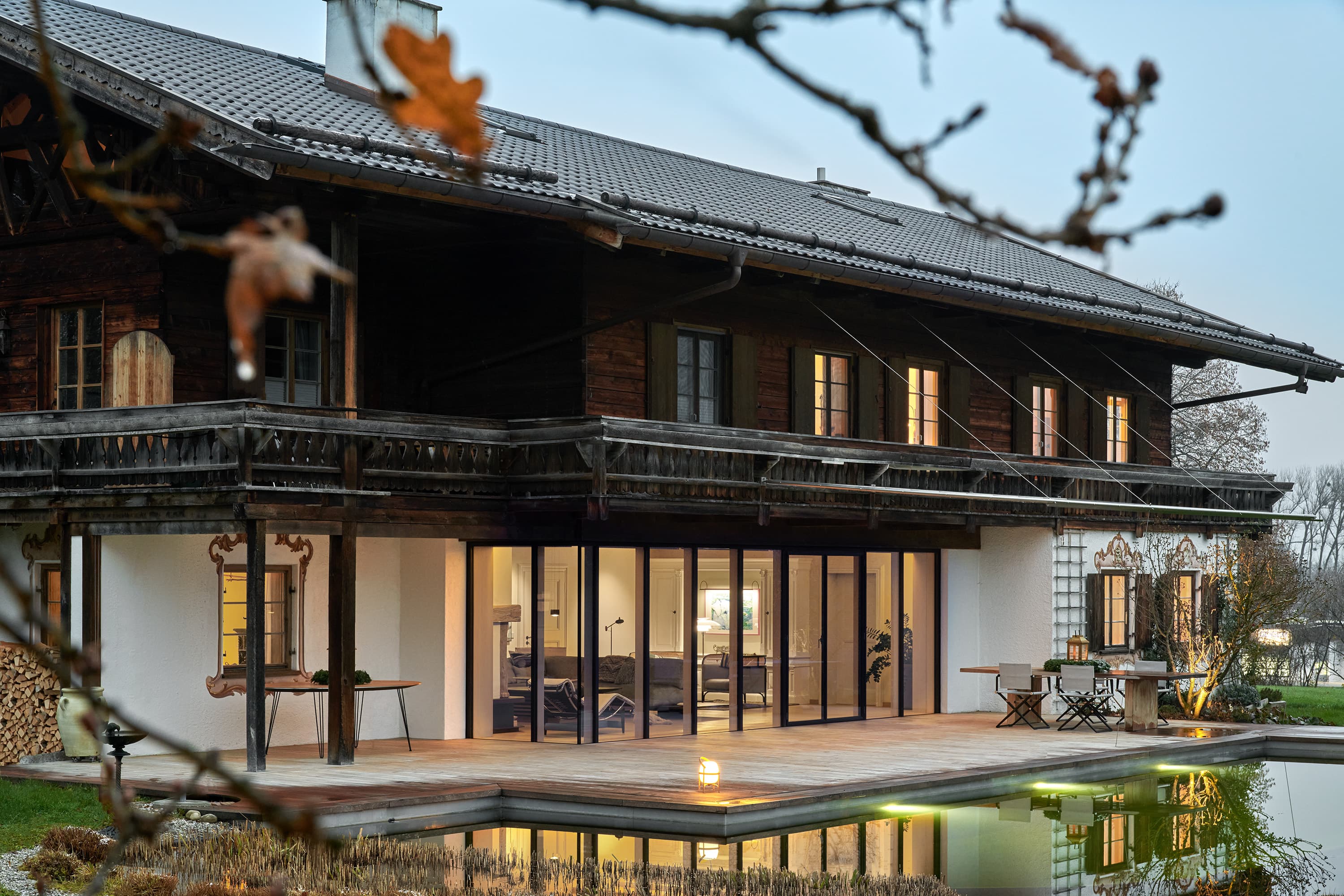 Francisco Cortina describes his first experience on entering the house as magical, and so he was fooled as to the perceived time of origin. Although already built in 1961, the architect had the impression that the hunting lodge was over 300 years old. The traditional construction method as well as the traditionally Bavarian design of the interiors left this impression.
Bavarian tradition in a modern context
For the conversion in 2022, the client and architect intended to respect this traditional style, but transfer it to a contemporary, modern context. "I wanted to break up the charming but closed atmosphere and create an open and fresh ambience in which the original Bavarian architecture can still be seen," Francisco Cortina explains his objective.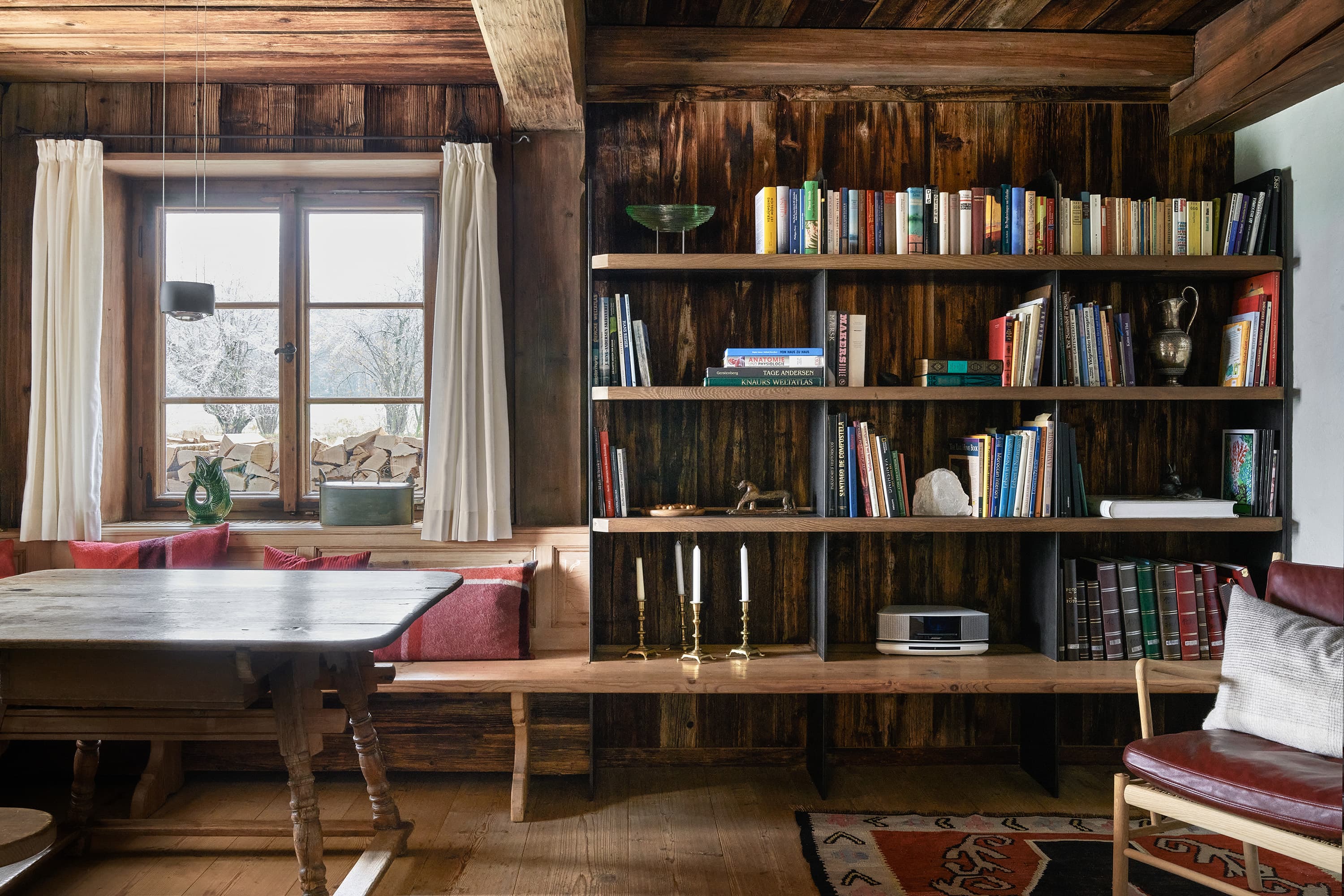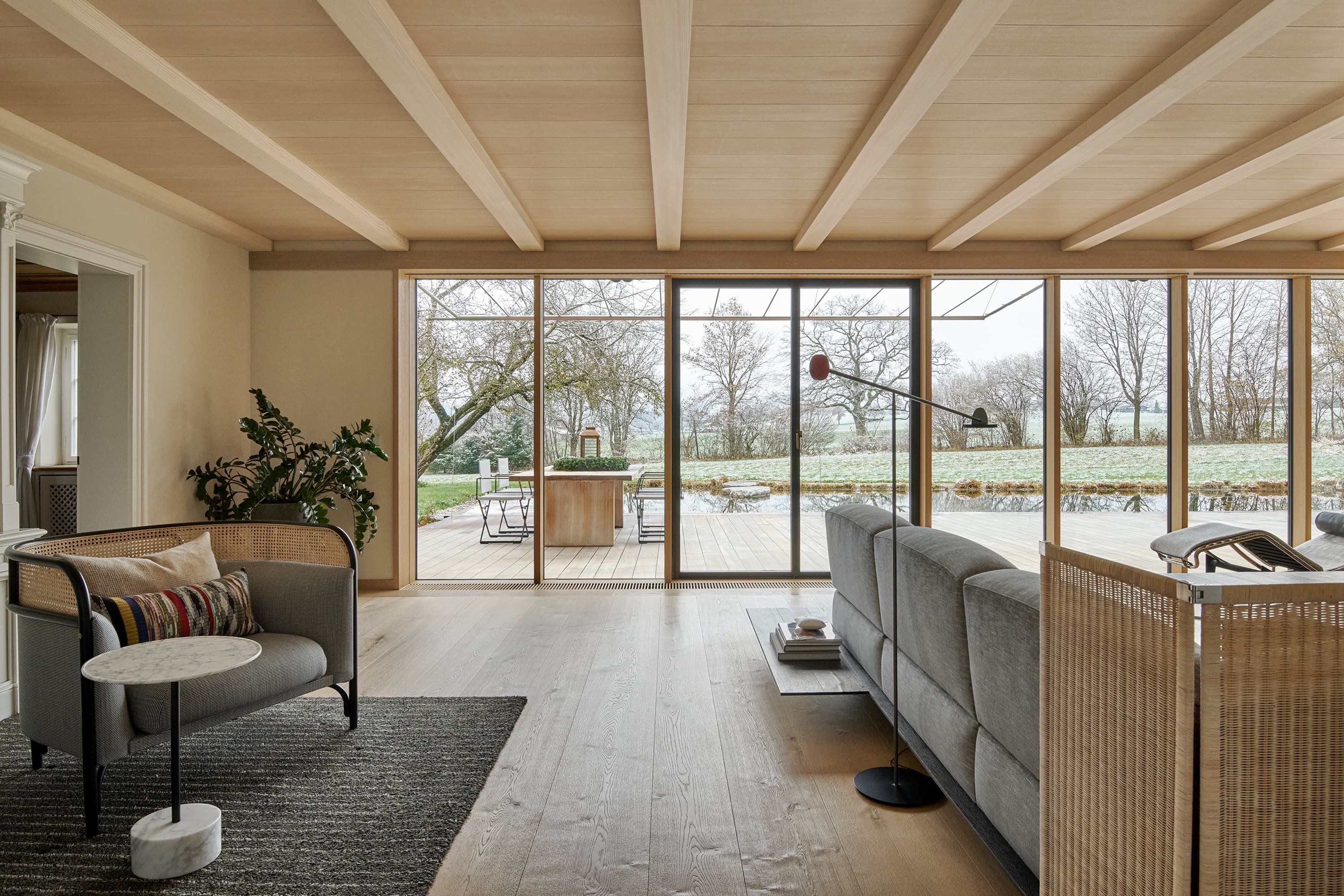 ---
Connection to the alpine region
Therefore, a large living space with a large window front was created from the small rooms. This connects the interior rooms with the terrace and the adjoining garden and at the same time establishes a relationship between the traditional - now additionally modern - Bavarian interior design and the pre-alpine landscape. The windows provide a view of the idyllic panorama of the rolling hills of the Alpine foothills. Original ceiling beams and supporting columns are interwoven with inwardly veneered metal columns in the new window front. This construction was realised by Metallbau Breidenbach.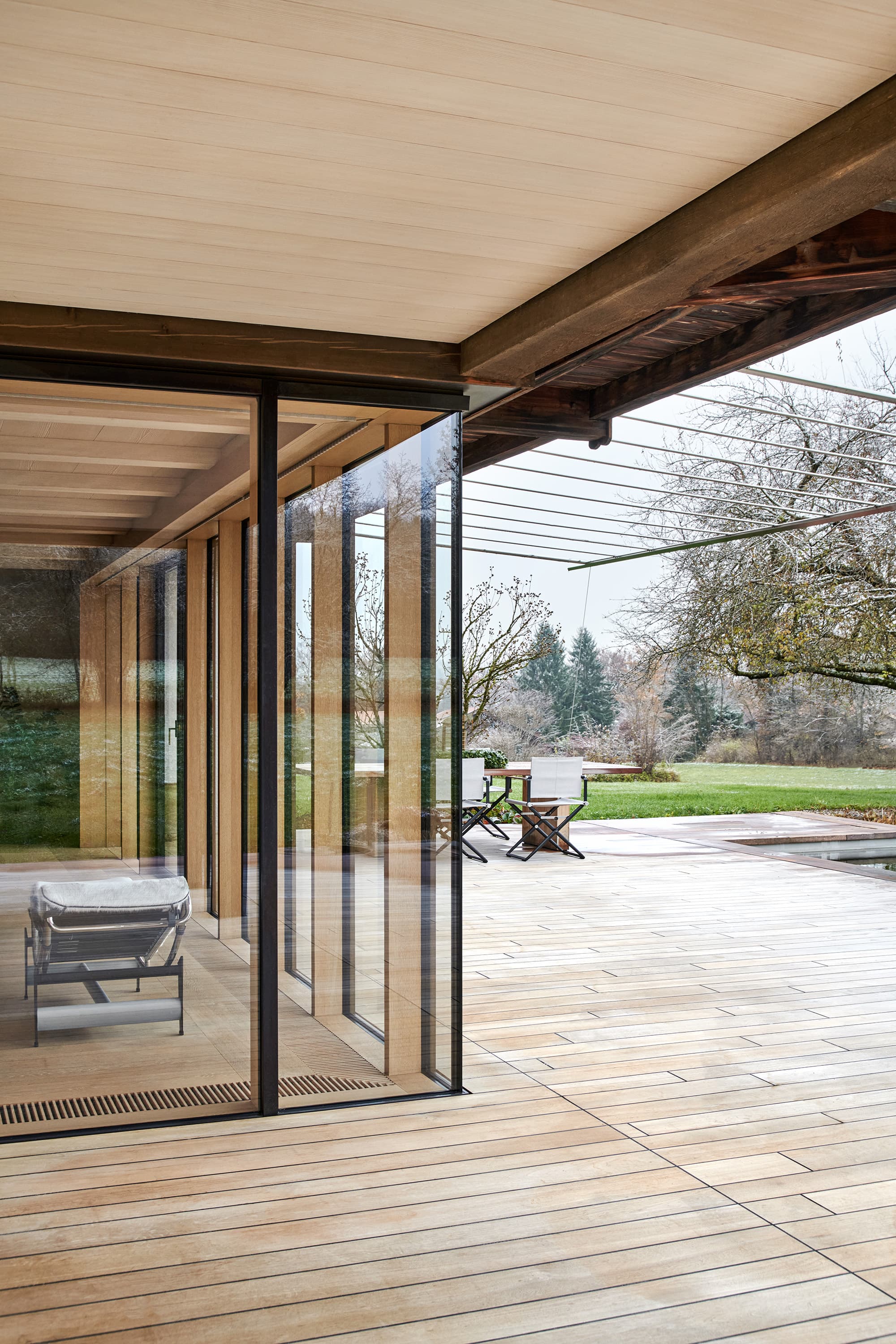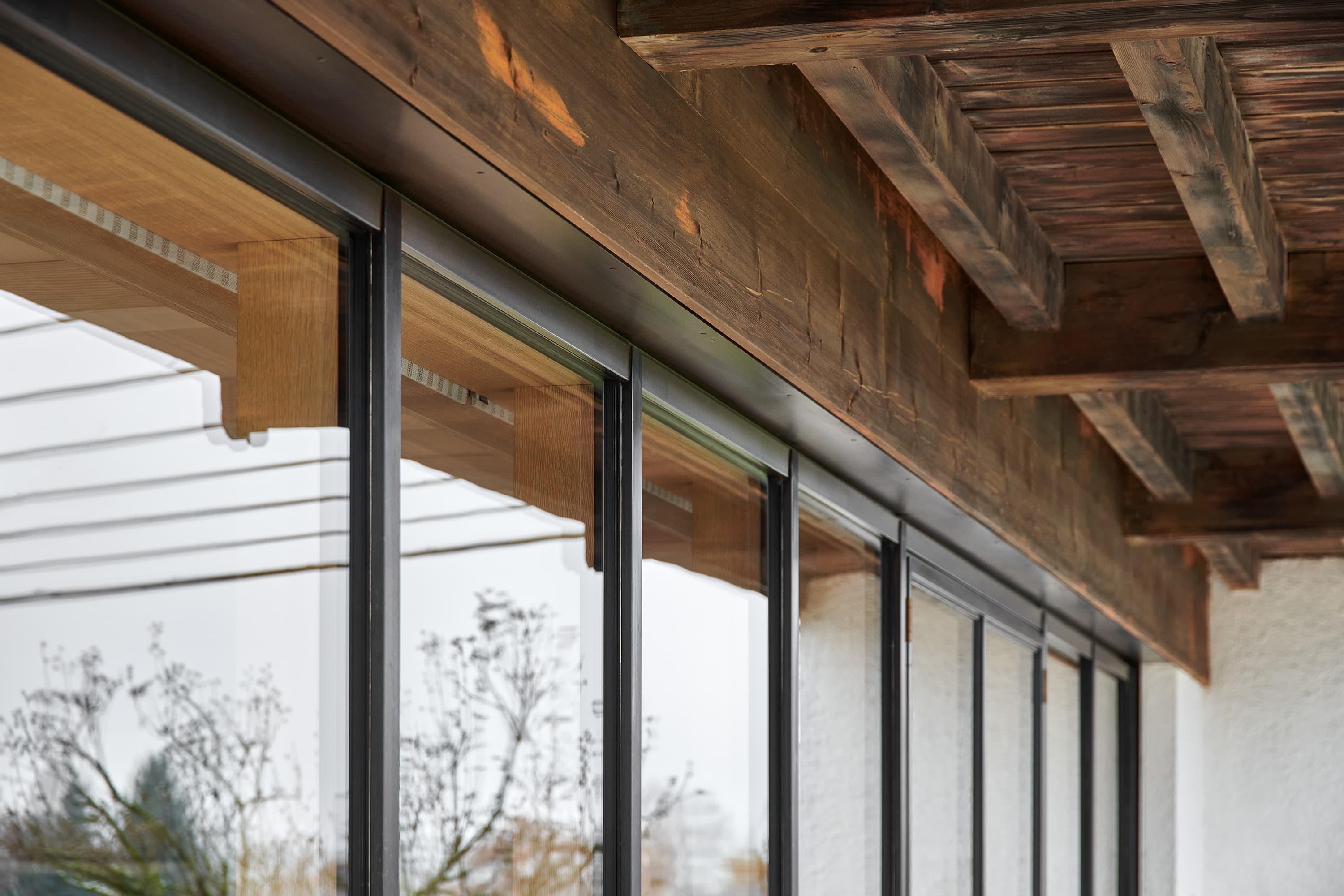 Real wood creates a feel-good atmosphere
In the generous living area, the oak wood on the floor and the wooden ceiling creates an all-round, healthy feel-good atmosphere. Since the surface of the floorboards has been dried in a way that anticipates the visual and haptic effects of natural ageing, the structure of the wood can also be clearly seen and felt. The ceiling with micro-perforated panels absorbs sound and creates pleasantly muffled room acoustics.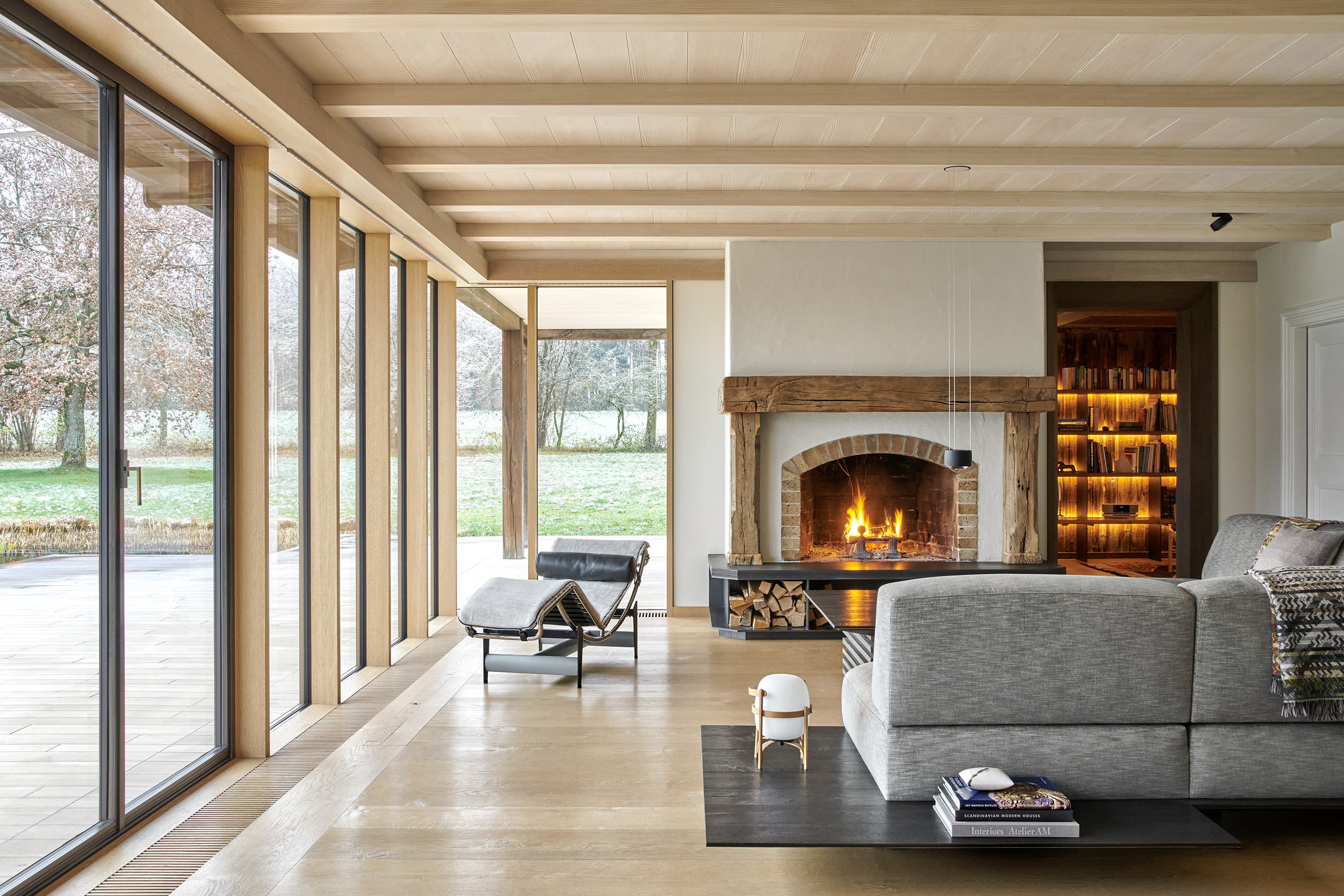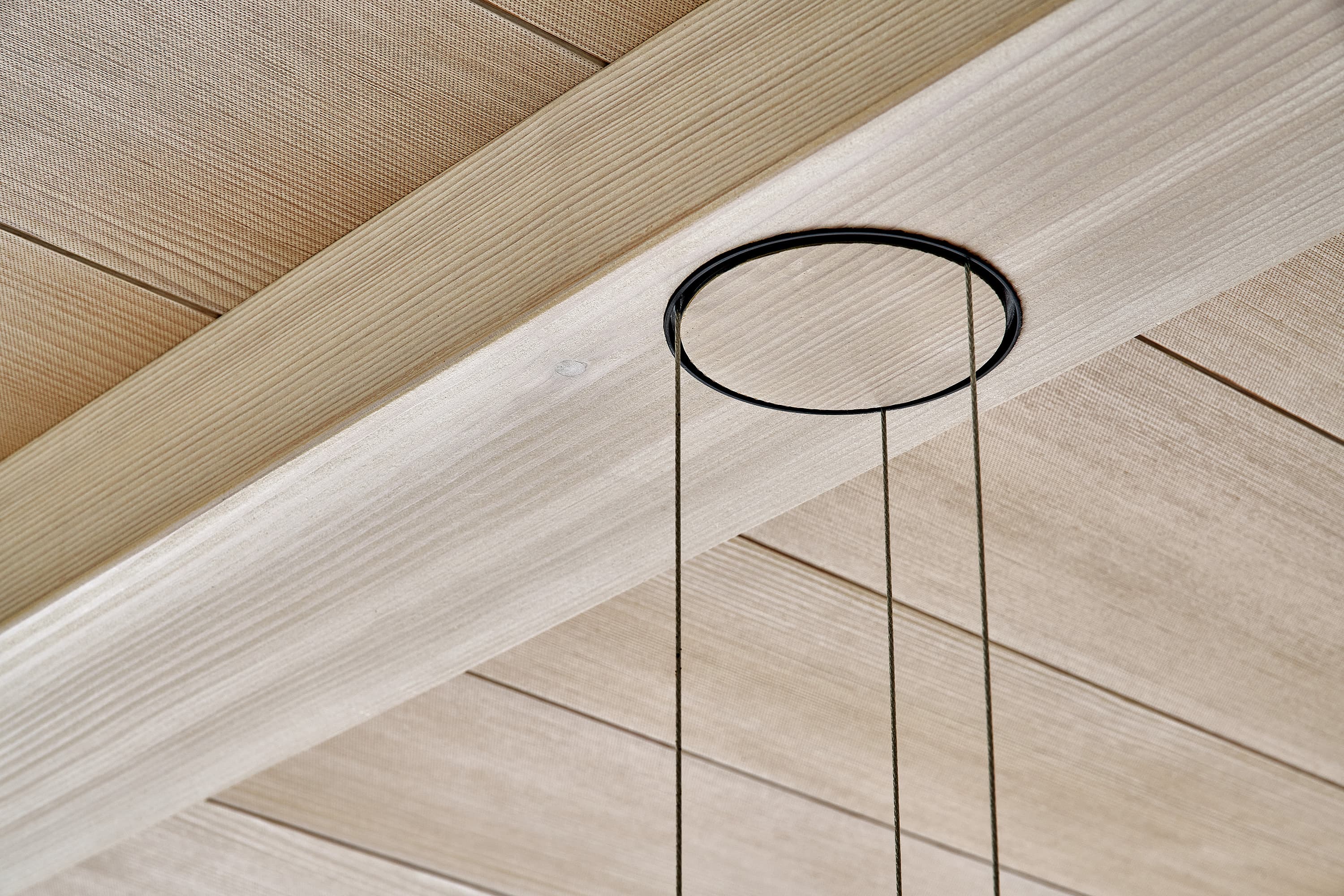 ---
Harmoniously coordinated surfaces
As the wooden surfaces for the entire interior were manufactured at the Schotten & Hansen factory, it was possible to coordinate the individual elements in such a way that transitions are smooth and individual elements harmonise perfectly with each other.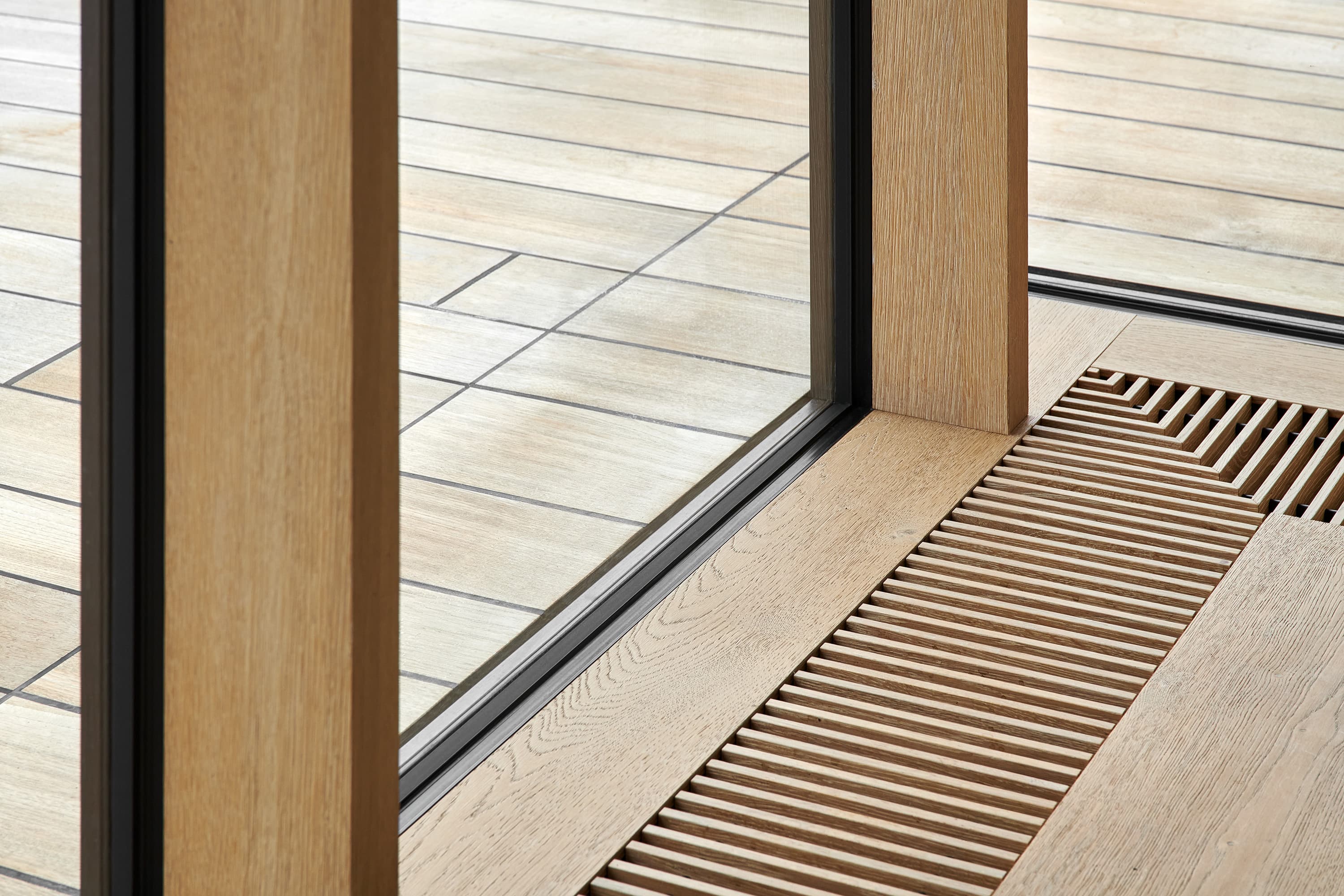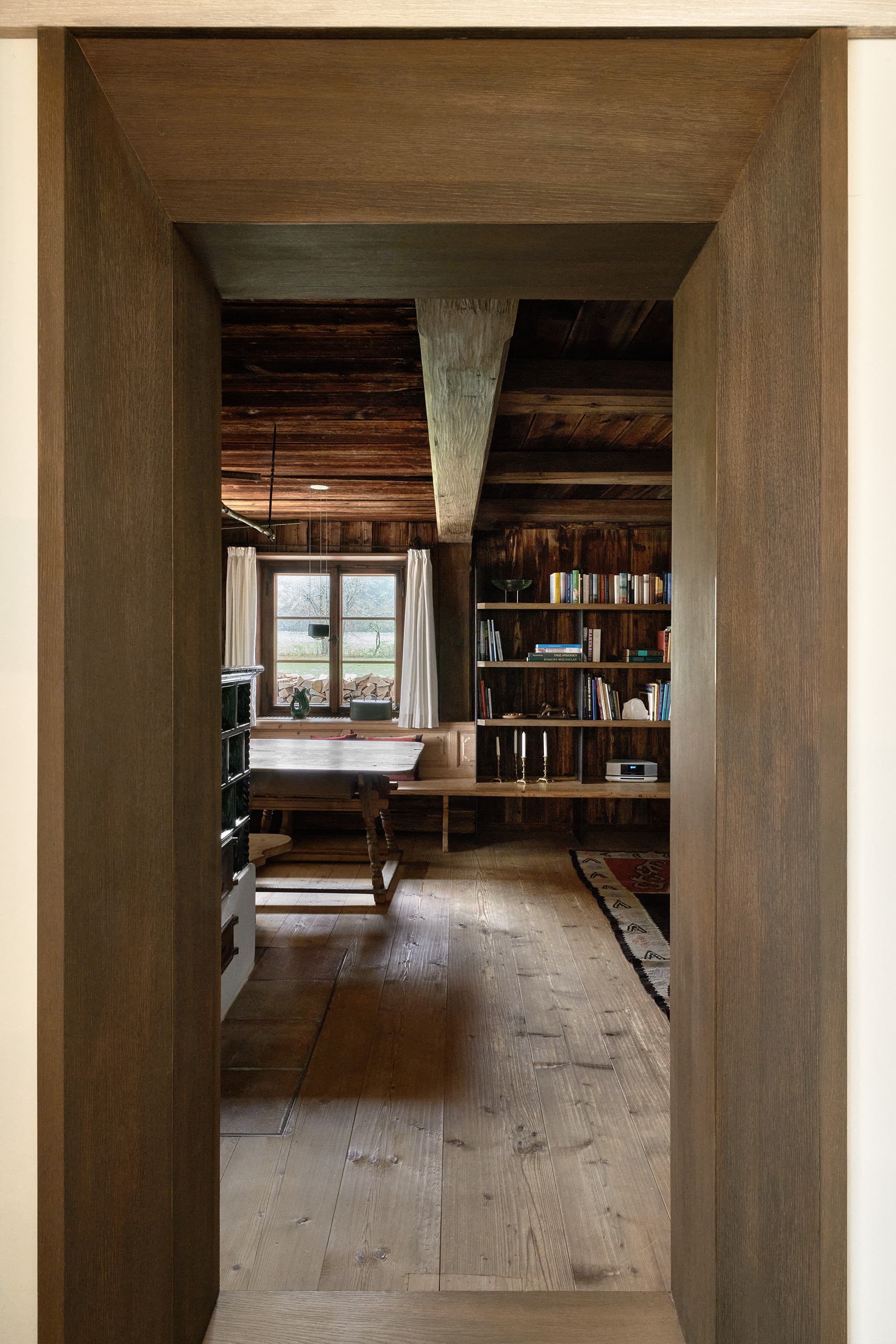 The convector grille, which is flush with the floor and made of solid wood individual bars for covering the heating and ventilation, was matched to the floor in colour and type of wood.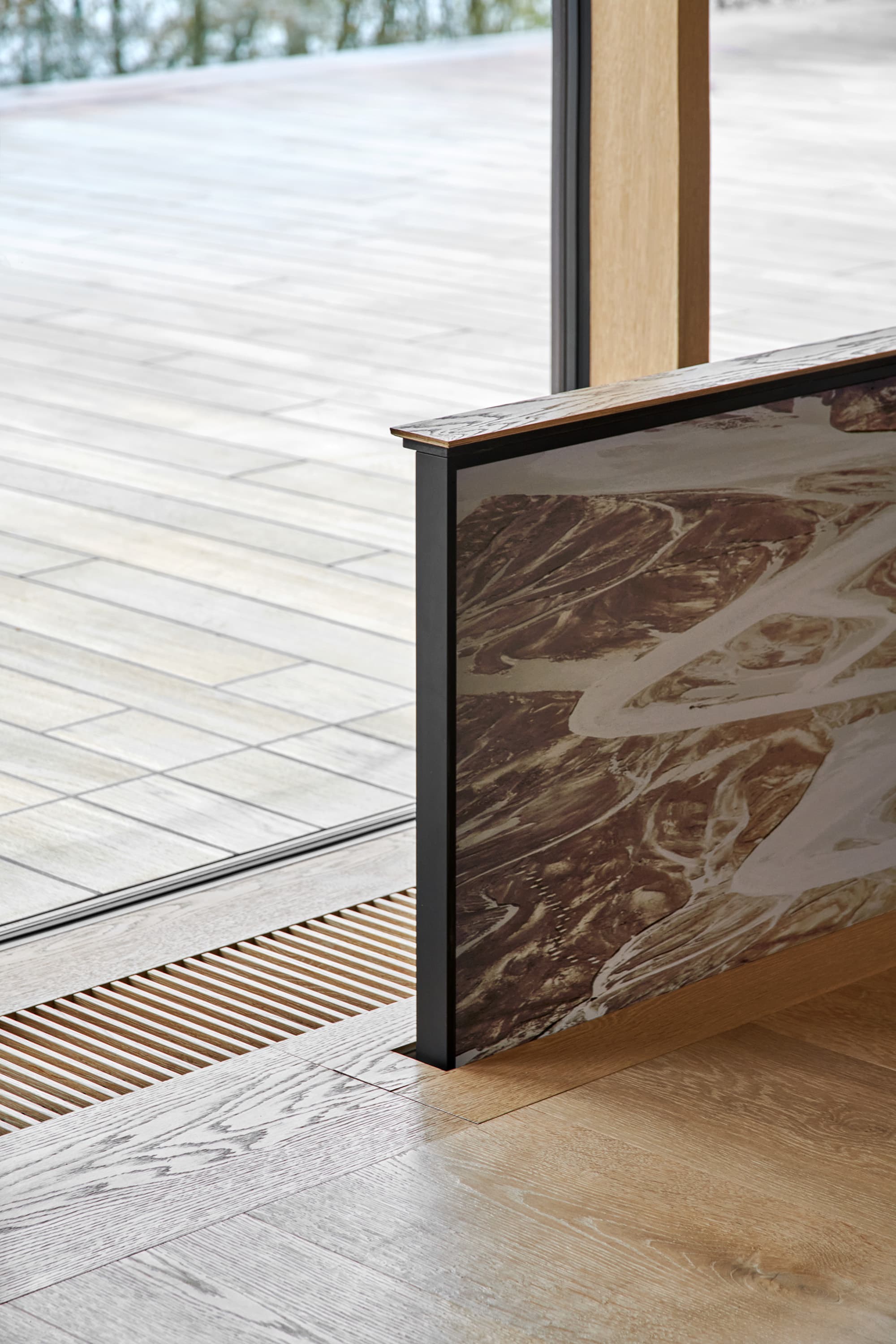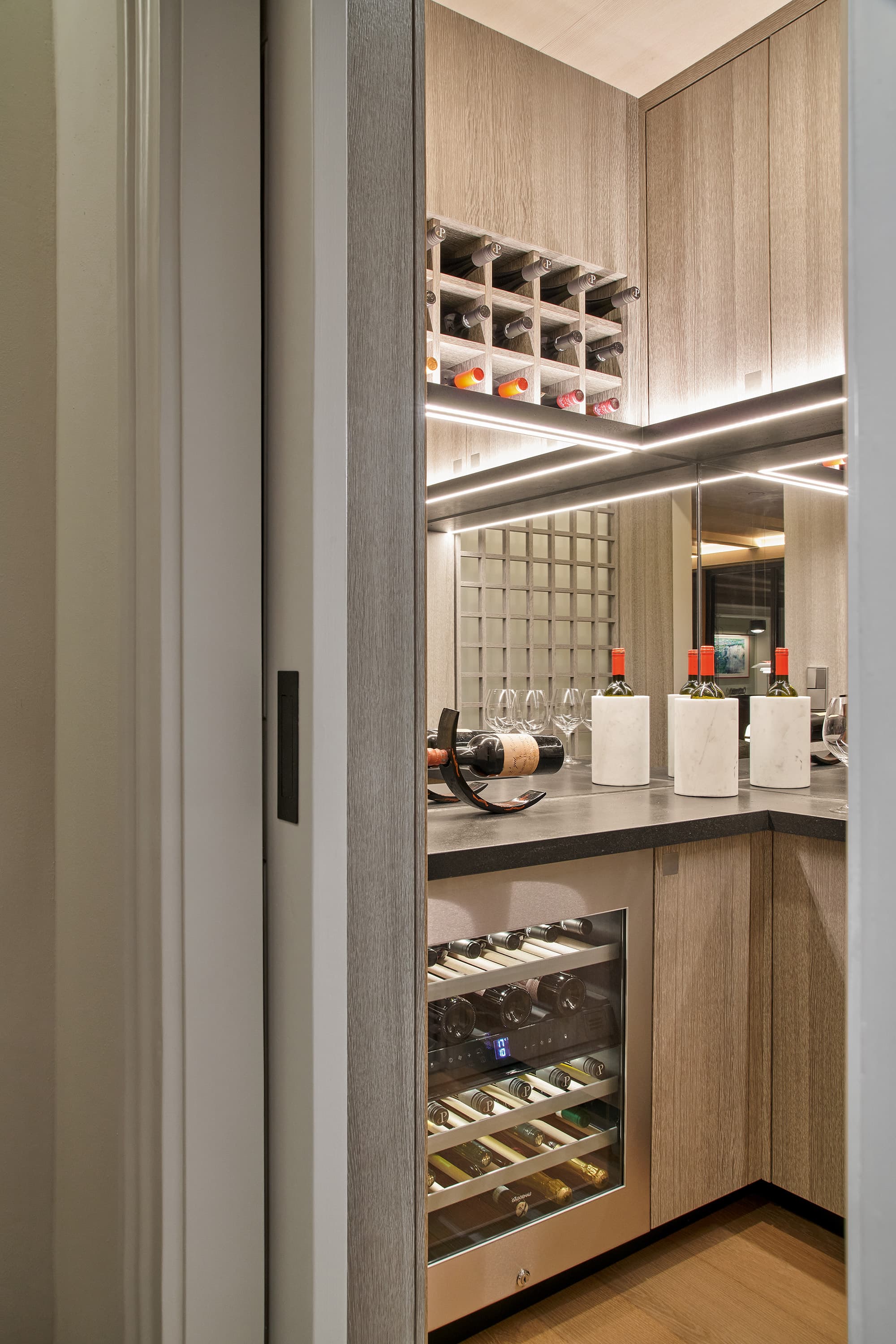 Uniform or precisely coordinated details in terms of material, colour and surface design, such as the veneered finish of the retractable TV screen, door frames, shelves or furniture fronts, create a holistically balanced sense of space.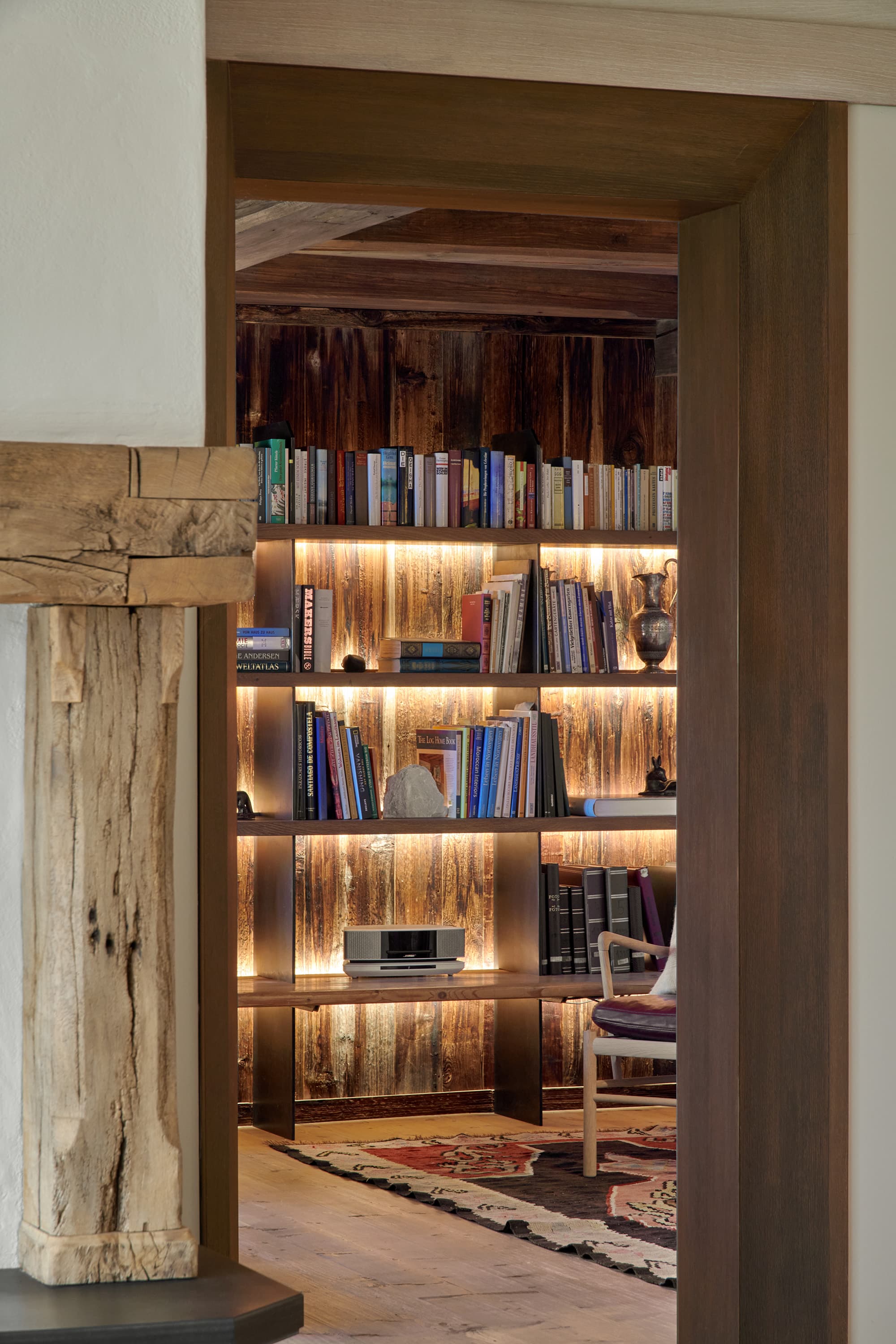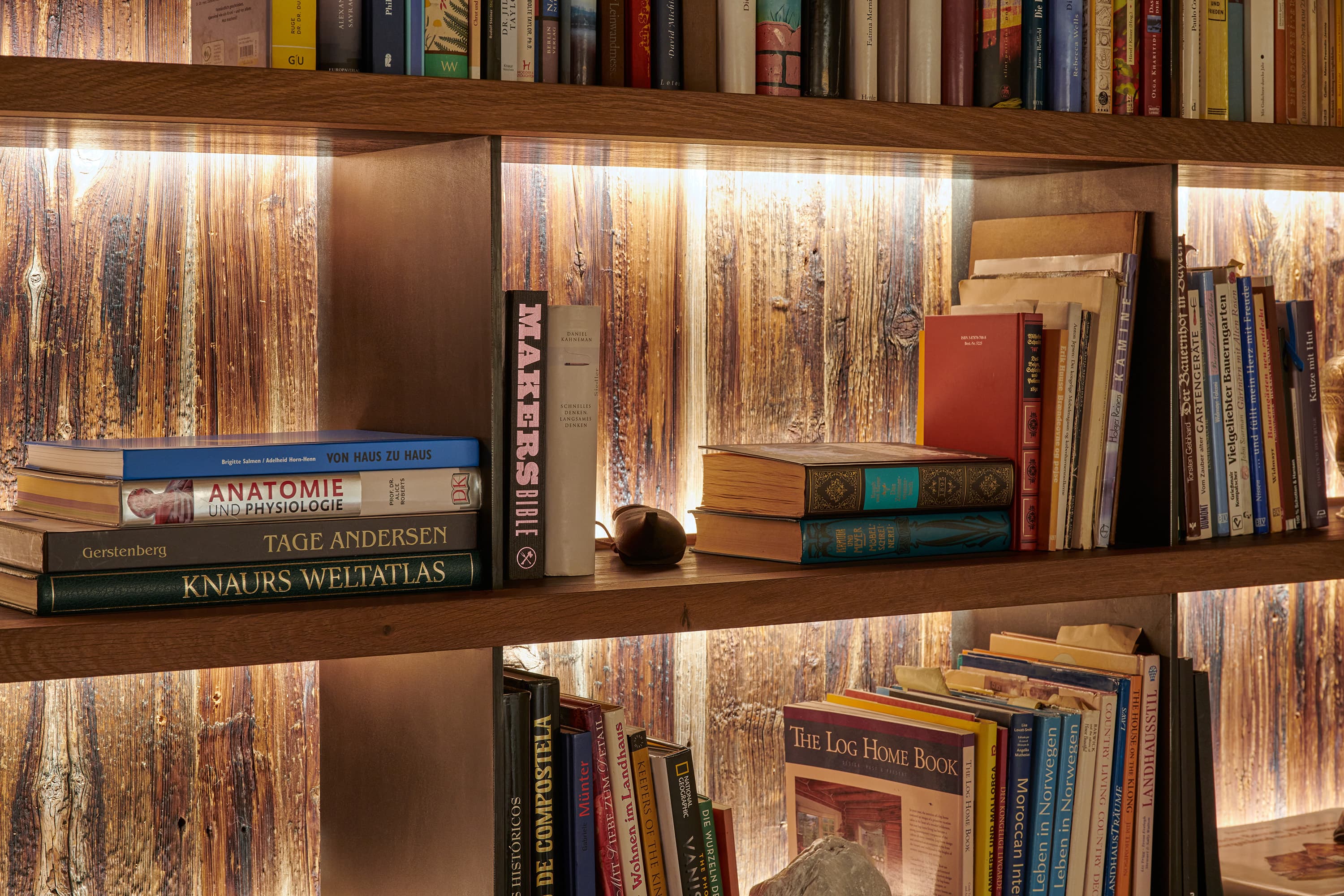 Through the careful renovation, Francisco Cortina transformed the former hunting lodge into a modern residence with architectural regional roots.
Floor: Long boards, oak oyster light, coarse character selection with knots and cracks, naturally dried treatment.
Ceiling: acoustic panel
Veneer: Oak veneer in various colours, harmoniously matched, for columns, door frames, shelves, retractable TV screen
Planning and interior design: Cortina&Käll